Soak up the summer sun and savor a meal with family and friends at one of the La Crosse Region's many outdoor dining options. These local restaurants offer sensational cuisine from fine dining and riverside views to ribs and tiki bars!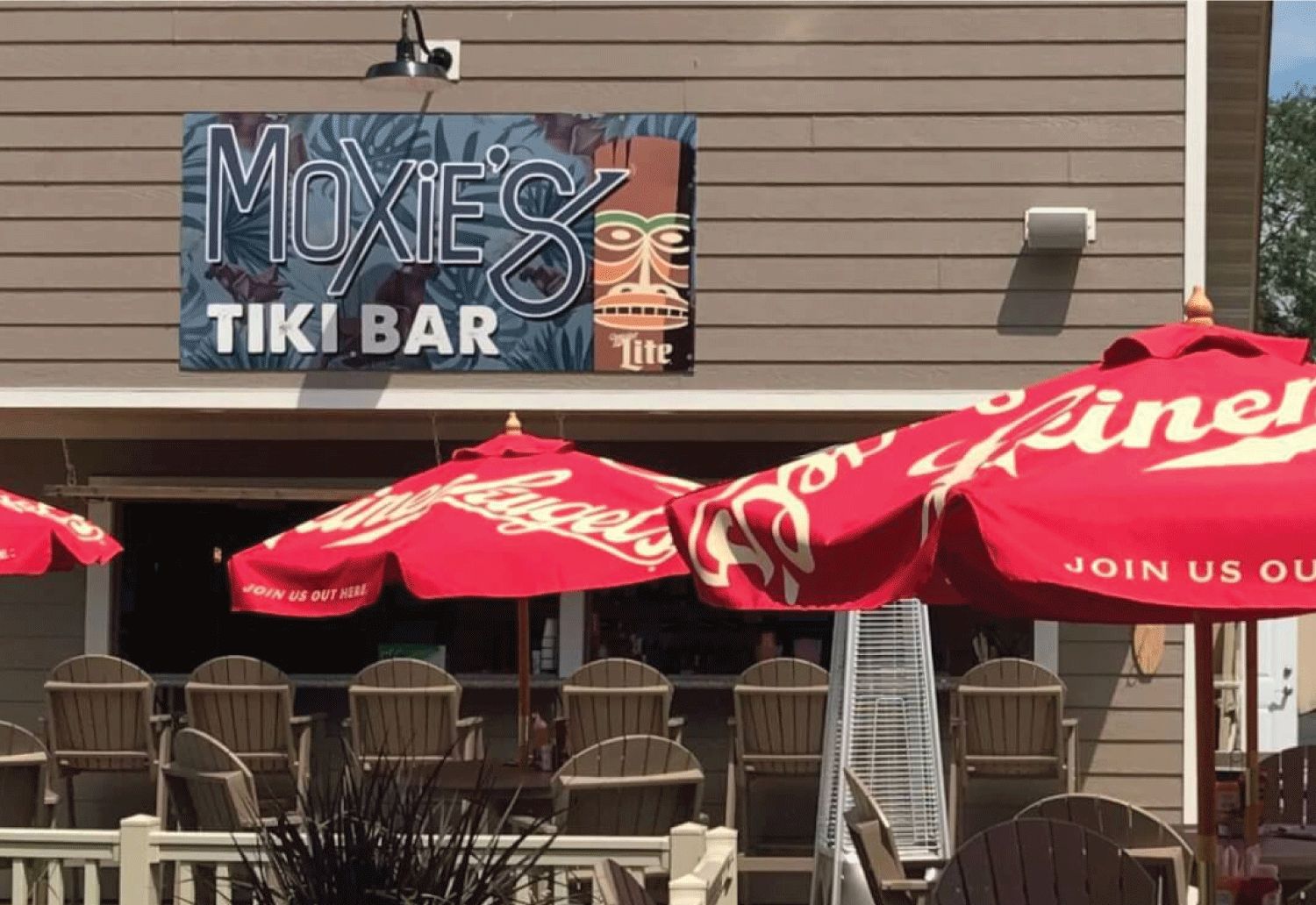 Moxie's Tiki Bar | La Crosse
The Tiki Bar at Moxie's in La Crosse is about as tropical as it gets with in the city limits. Located on a large Black River beachfront, patrons can enjoy yard games, firepits, covered seating, live music, and of course, tropical-themed cocktails. Island and standard American fare make up the tasty menu at Moxie's.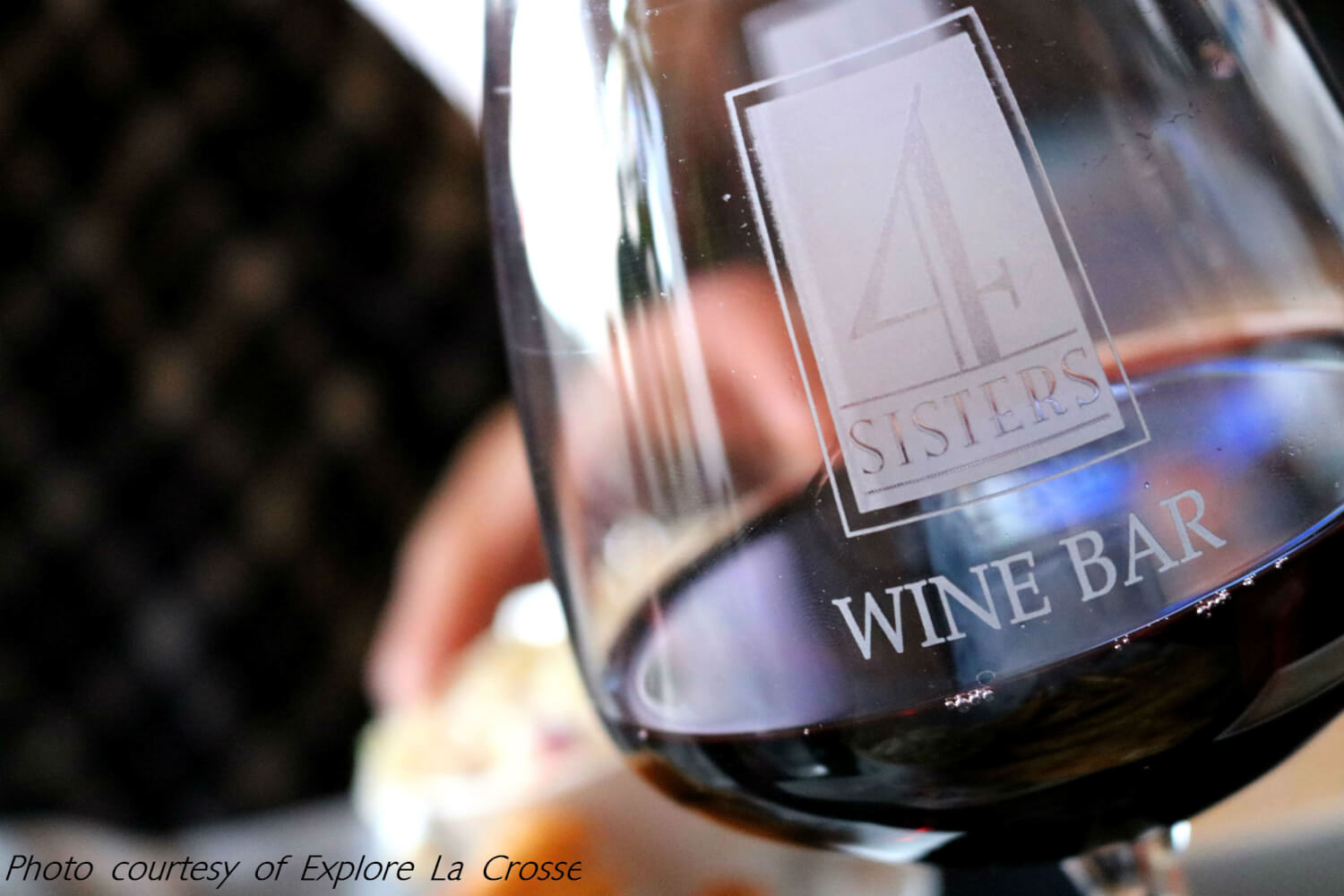 Four Sisters | La Crosse
4 Sisters Wine Bar & Tapas Restaurant is located in the heart of Historic Downtown La Crosse, across from Riverside Park, with views of the majestic Mississippi River. 4 Sisters Wine Bar and Tapas Restaurant specialize in Tapas-style cuisine with unique selections for lunch, dinner, and everything in-between.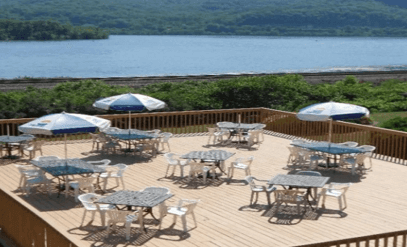 Sullivan's Supper Club | Trempealeau
Overlooking the Mississippi River, Sullivans Supper Club is the perfect destination for dining outdoors. Come by car, or dock your boat at the local Marina and be picked up!
Simply swing on in to try one of the spectacular menu choices for yourself!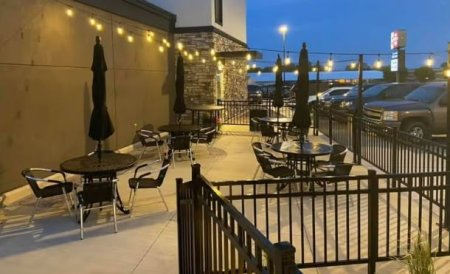 Swing Bridge Pub | La Crescent
Swing Bridge Pub has perfected the art of outdoor dining! Their gorgeous outdoor patio is adorned with twinkling lights, making it all the more welcoming. Find a seat and indulge in the menu, jam-packed with savory entrees! Be sure to make your way over to the salad bar, the options are endless!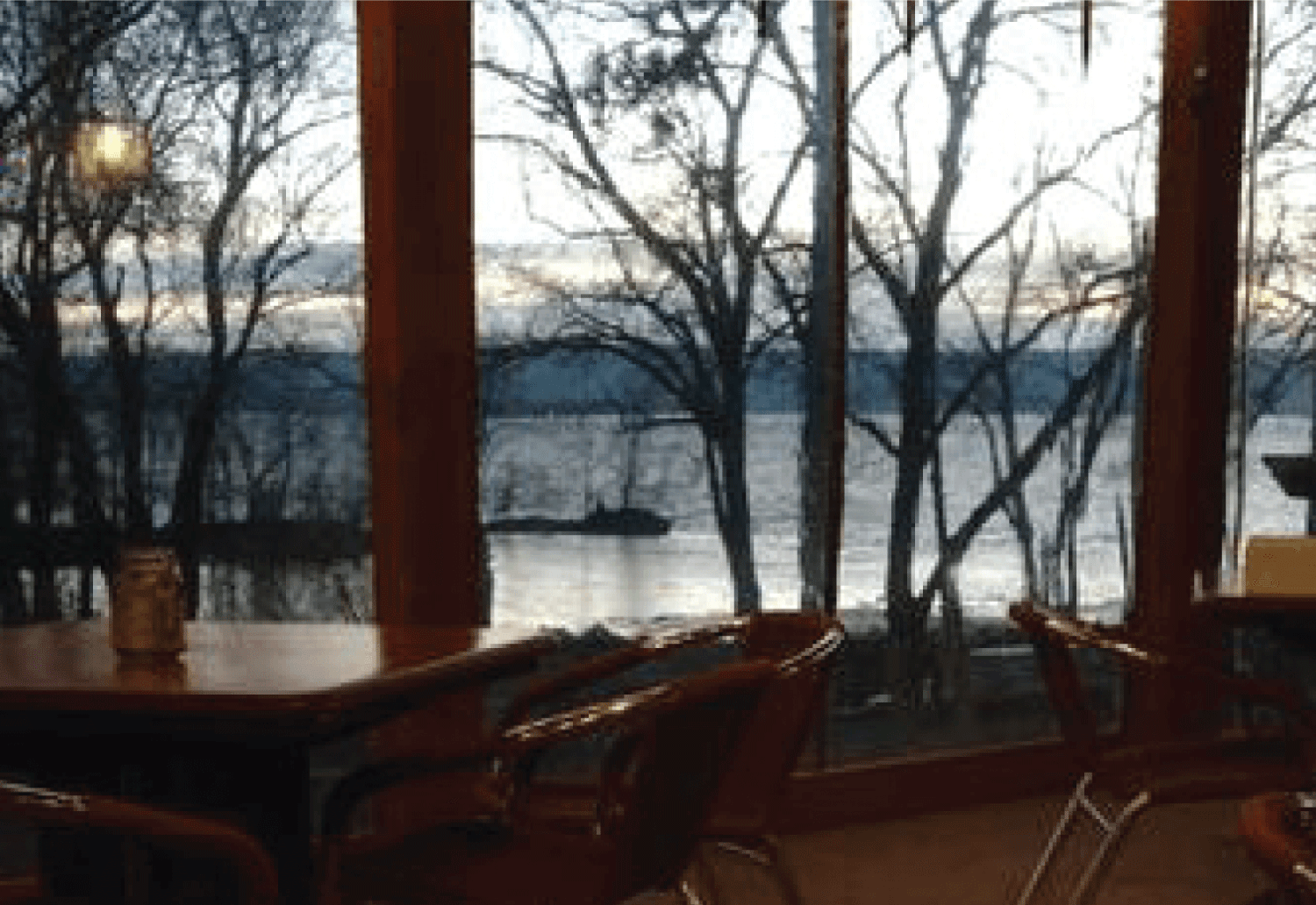 Red Pines | Onalaska
Red Pines is a unique venue with many Best of La Crosse County awards, including Best View! Nestled on the shoreline of Lake Onalaska, the restaurant has become famous for their cozy, rustic atmosphere featuring hand-prepared fish, excellent meats, and homemade pizzas. This is the perfect place to soak in a "Northwoods" experience on their outdoor patio.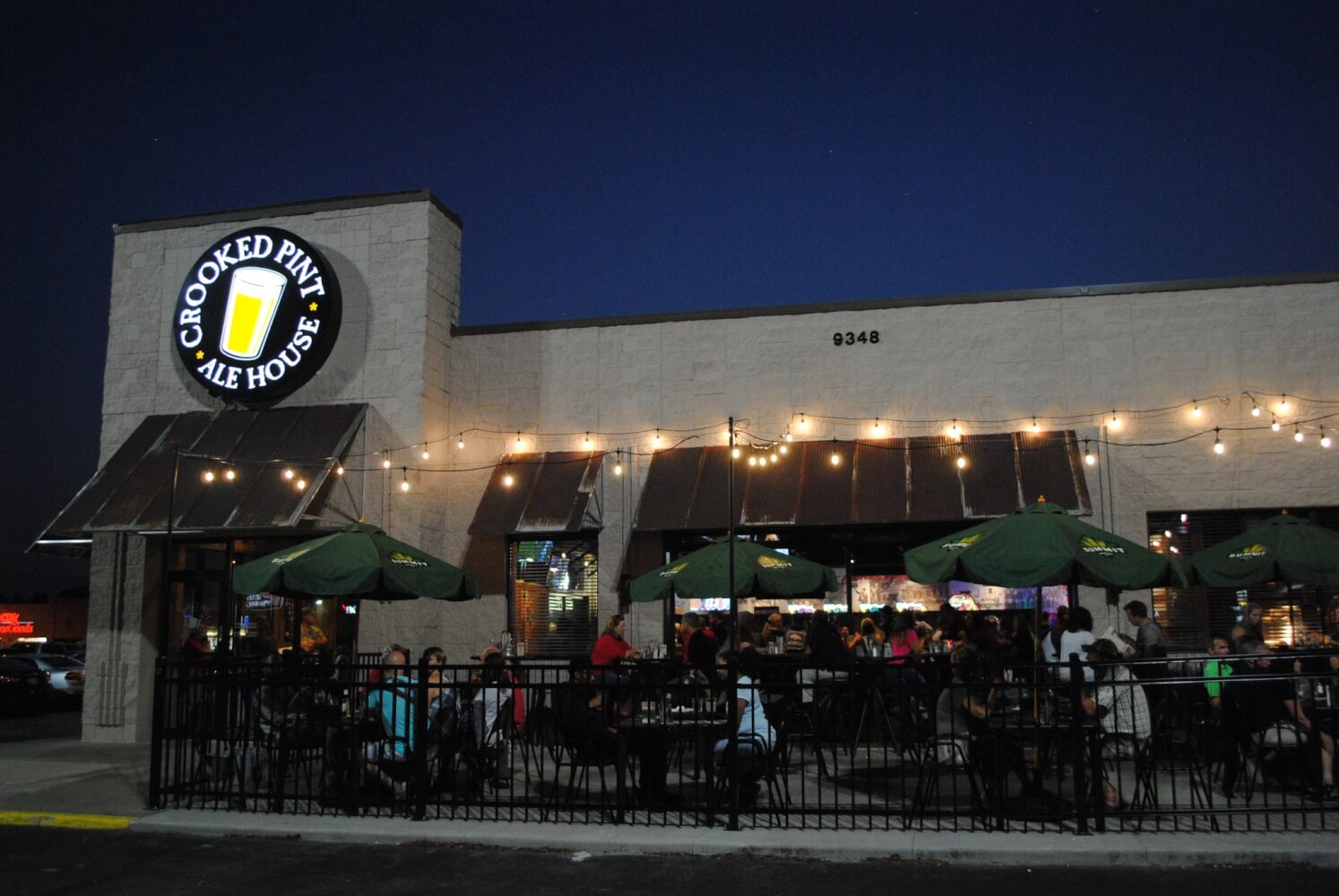 Crooked Pint | Onalaska
Crooked Pint features the best Juicy Lucys (stuffed burgers) in town and you will be back again and again for our Pub Pot Pies, Pub Tacos, Jumbo Tater Tots, and our thick rectangular crust Detroit-Style pizza. Known for their beer list, but they don't forget about the wine and spirits! They are also serious about our sports viewing with a plethora of big screen TV's around the restaurant.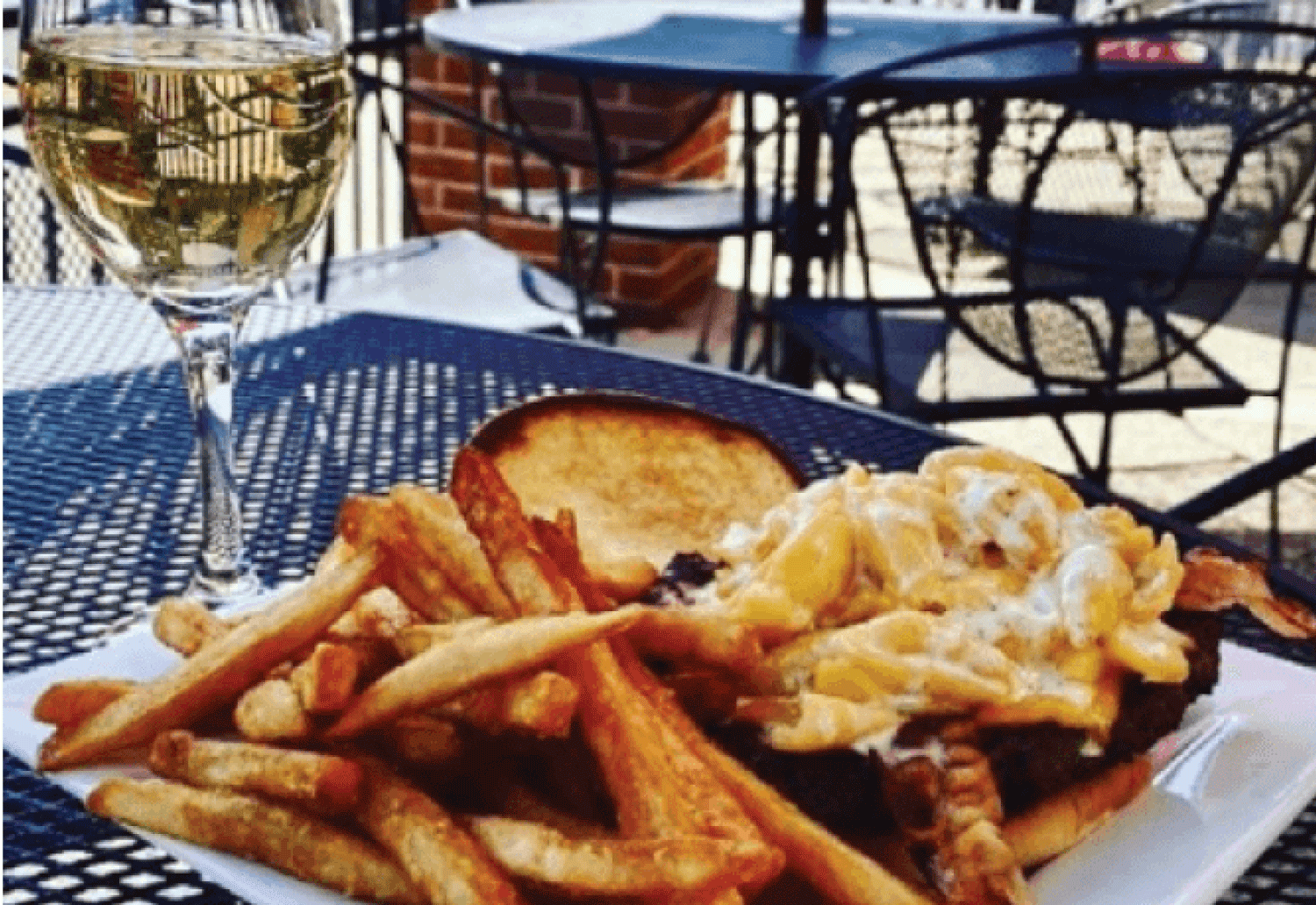 Dublin Square | La Crosse
Dublin Square is an Irish Pub and Eatery located on historic 3rd Street in downtown La Crosse. Their heated patio is the perfect place to grab a bite, even on chillier nights. These traditional Irish drinks and cuisine are something you won't want to miss.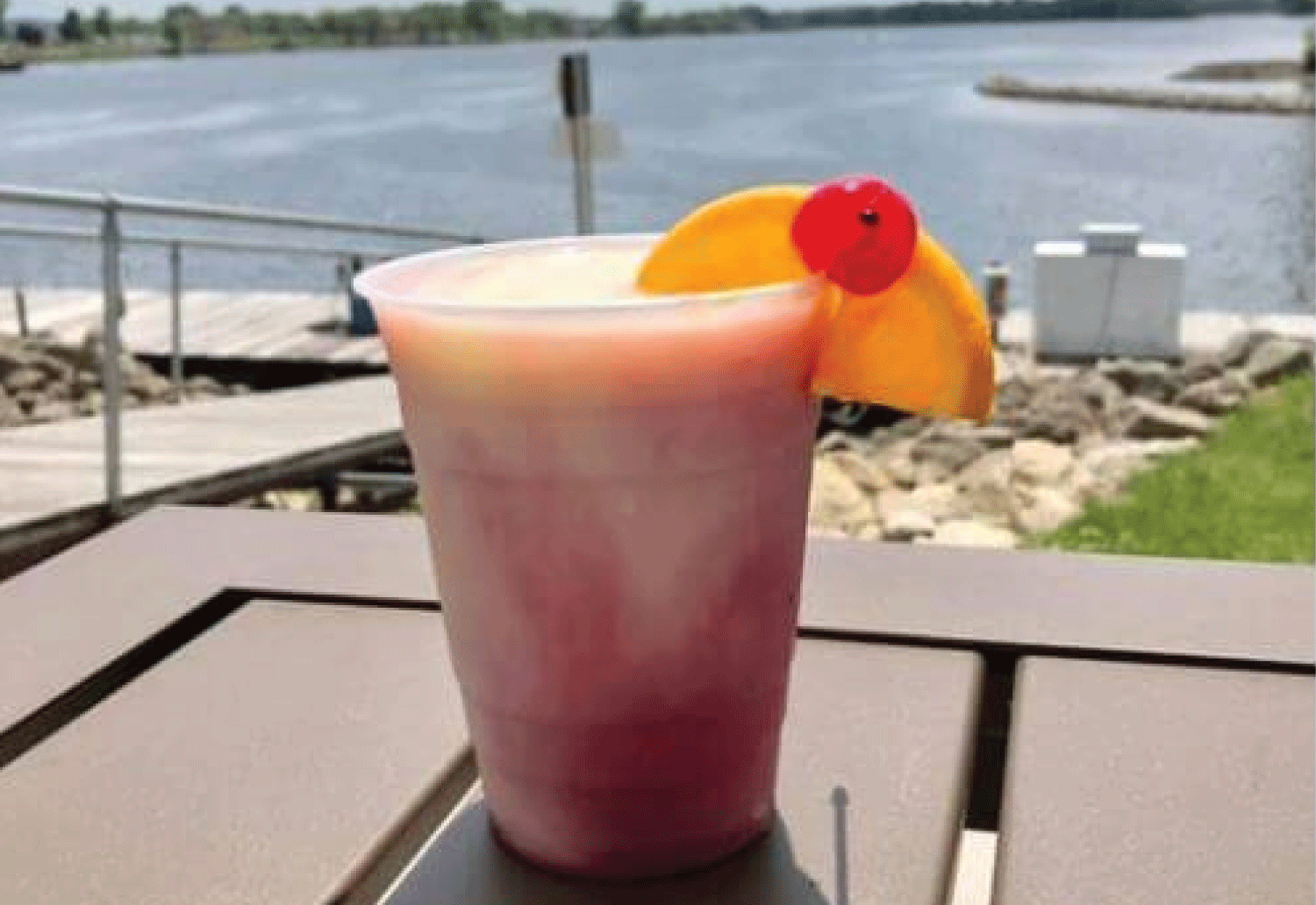 Pettibone Boat Club | La Crosse
Located on the banks of the Mississippi River, just west of the legendary Big Blue Bridge, this restaurant and tiki bar offers classic entrees and drinks along the river's edge. Bring the whole family and watch the boats making their way up the main channel. The club offers docking as well as gas for those coming off the water.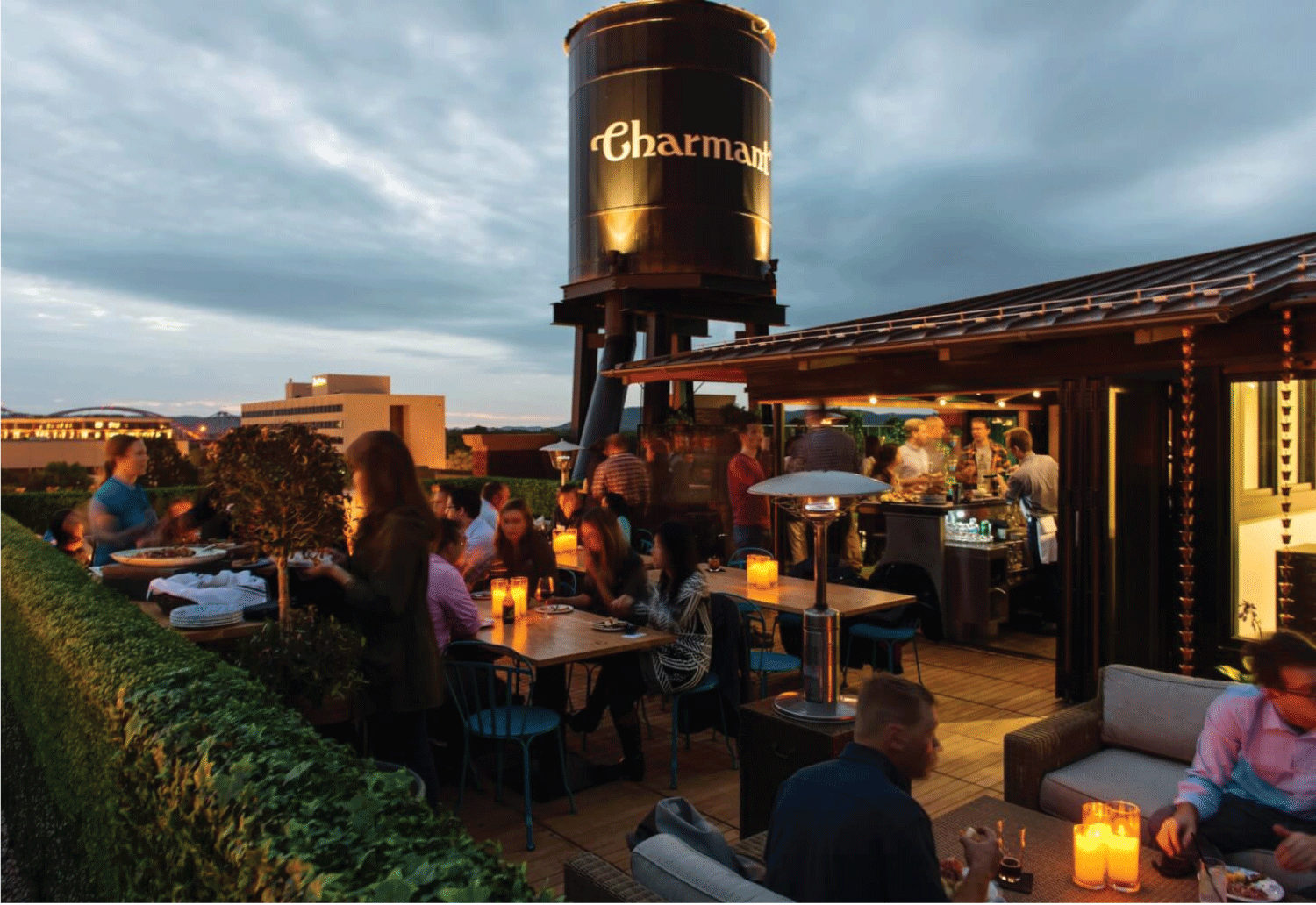 Charmant Hotel | La Crosse
Located in downtown La Crosse, the Charmant Hotel opens up their Rooftop Terrace in the summer months. An amazing view of the entire city, from the bluffs to the river, can be seen from the rooftop. Enjoy tasty cocktails and appetizers with friends and family while watching the sunset over the river.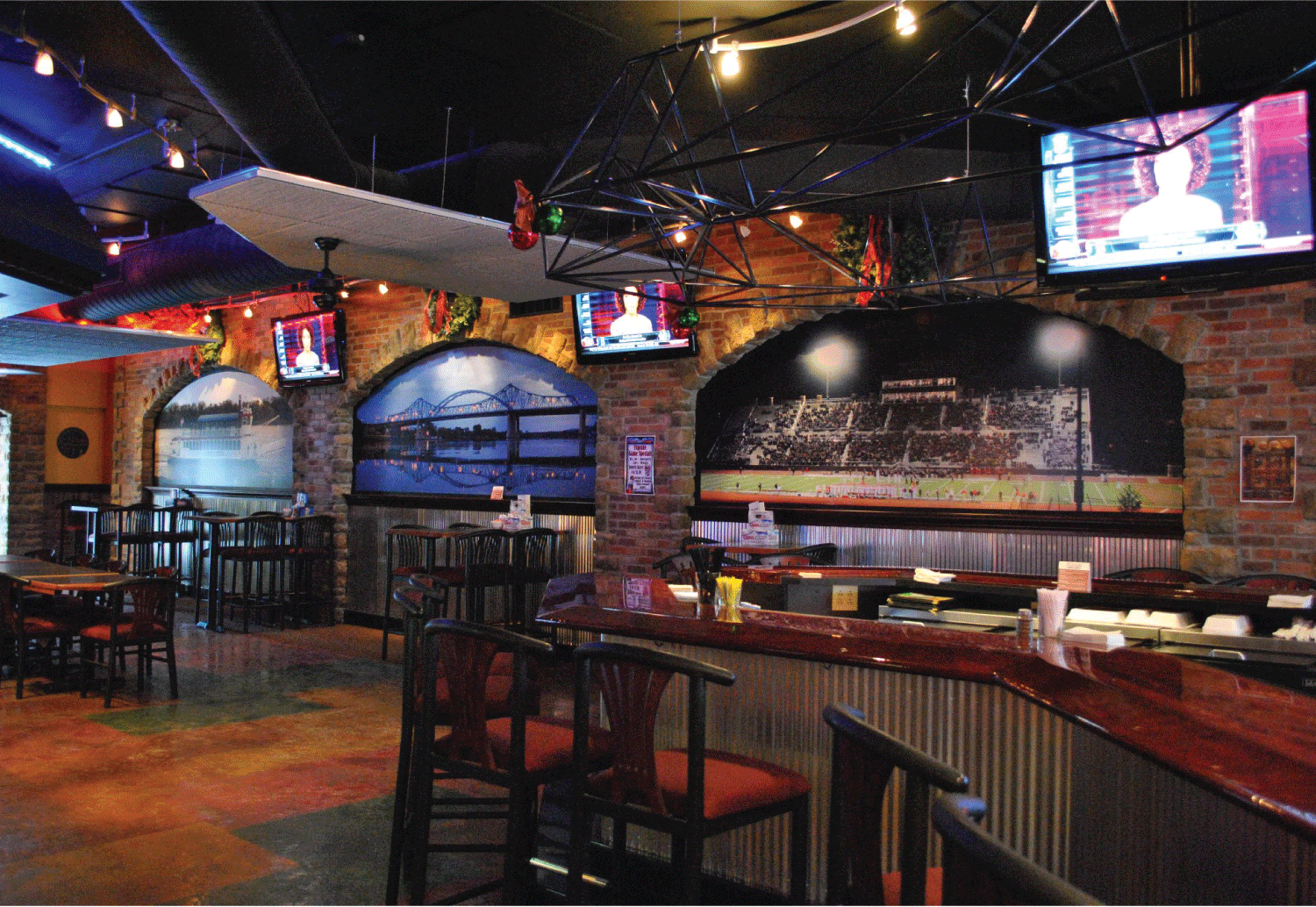 Ardie's/Flipside | La Crosse
Ardie's has been a La Crosse area staple for over four decades. Enjoy tasty home-style meals in a cozy setting at Ardie's or head to the Flipside pub and grill to watch a game and sip a drink! Their charming patio space is open during the summer months. Don't miss out on their half price burger night and classic Friday night Fish Fry!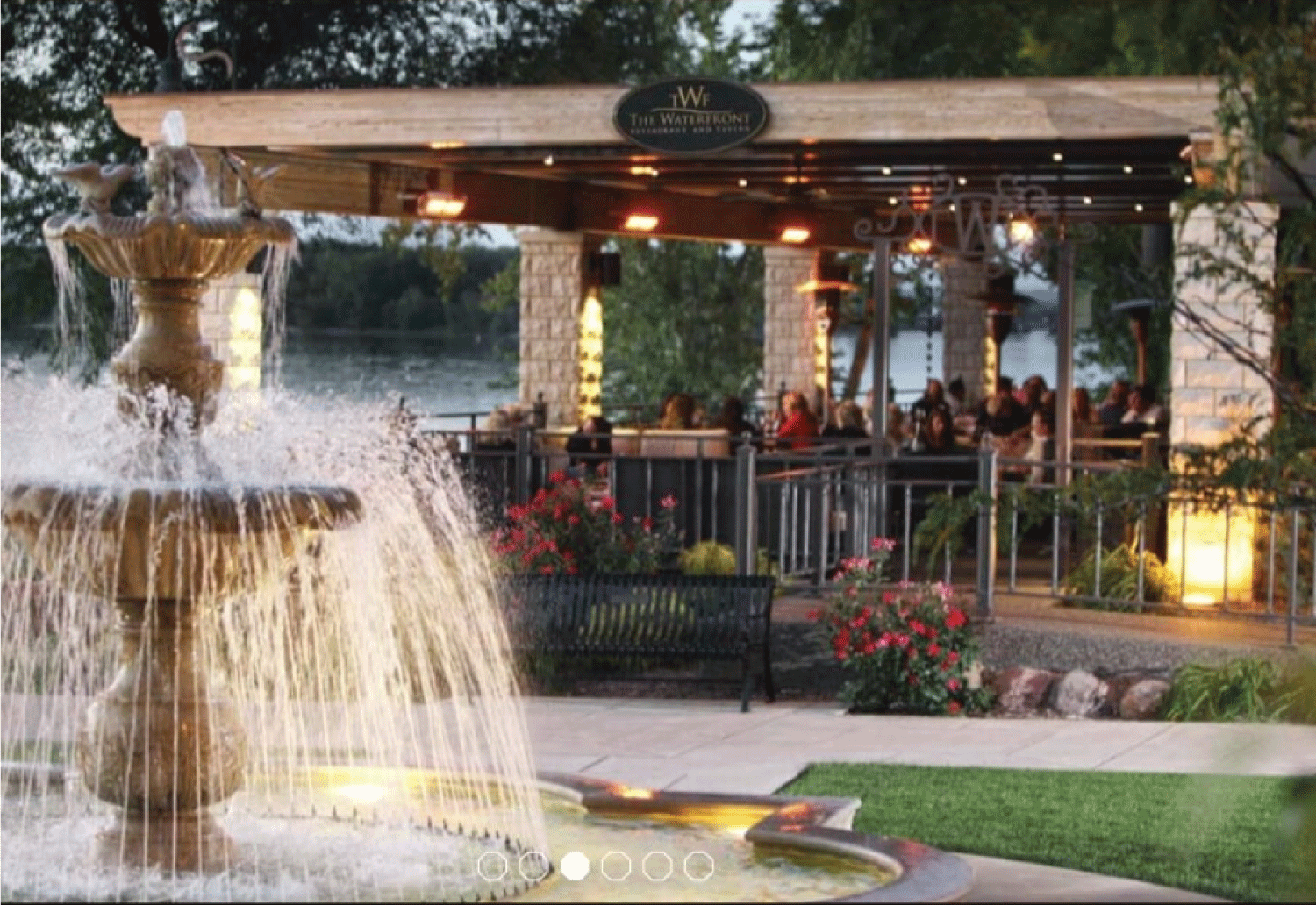 The Waterfront | La Crosse
The Waterfront Restaurant offers a casual yet refined experience in their Tavern and Patio spaces during the summer months. With a special Tavern-only menu featuring lighter fare, this is the perfect Happy Hour destination. See iconic scenic views of the river and La Crosse's classic blue bridge from the Tavern and Patio!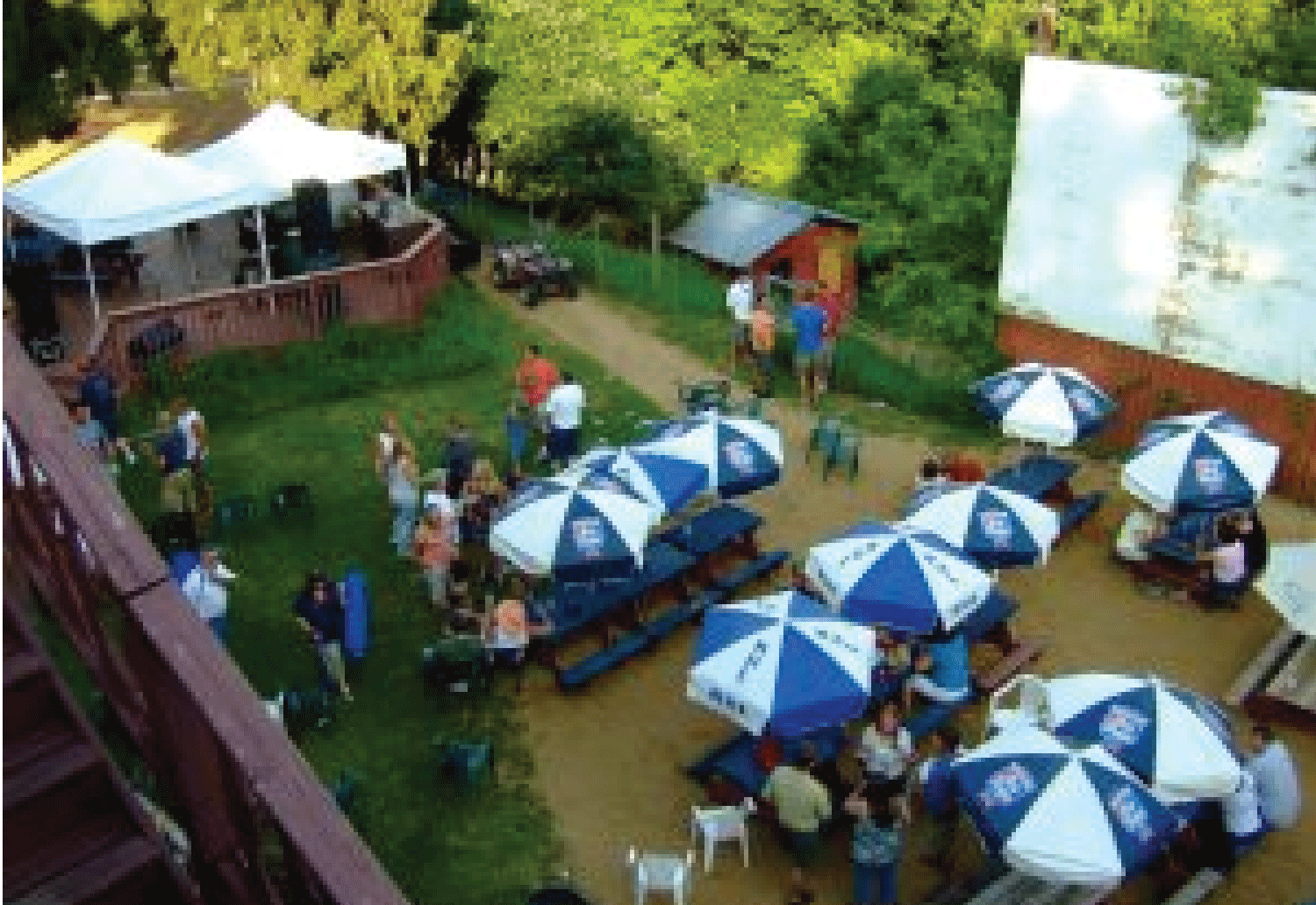 Alpine Inn | La Crosse
Located on top of Grandad Bluff, the Alpine Inn is a La Crosse favorite. With extensive patio space and volleyball courts, both with a bluff-side view, this is the perfect spot to grab a drink and watch the sunset. Food and drink specials are offered daily and don't forget to check out their live music!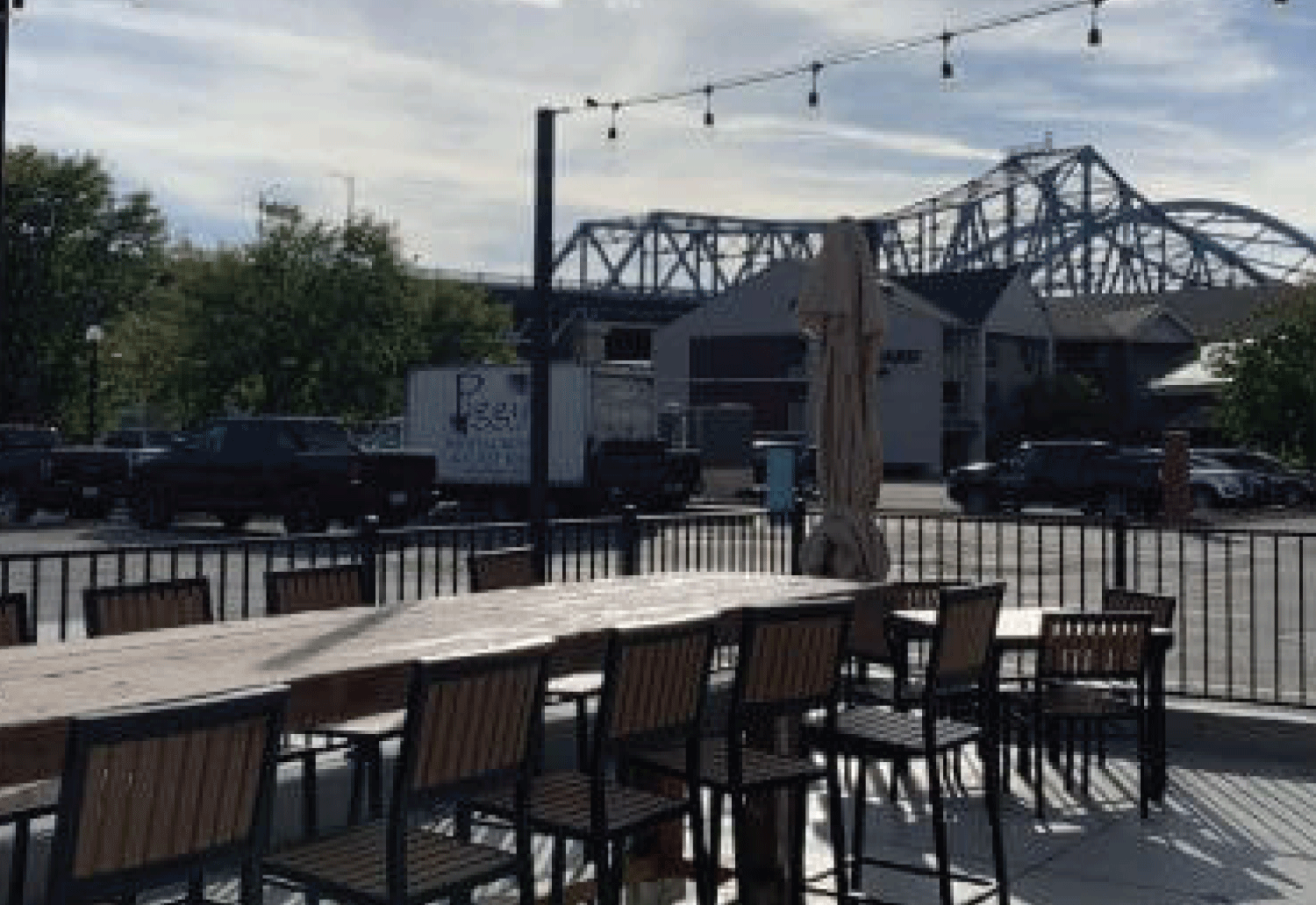 Uno Venti | La Crosse
Uno Venti pizzeria brings authentic Italian flavors to downtown La Crosse. Their specially milled flour and locally sourced mozzarella brings their pizza to the next level. Not to mention their extensive wine and dessert menus! In the summer months, enjoy the cozy atmosphere on their outdoor patio!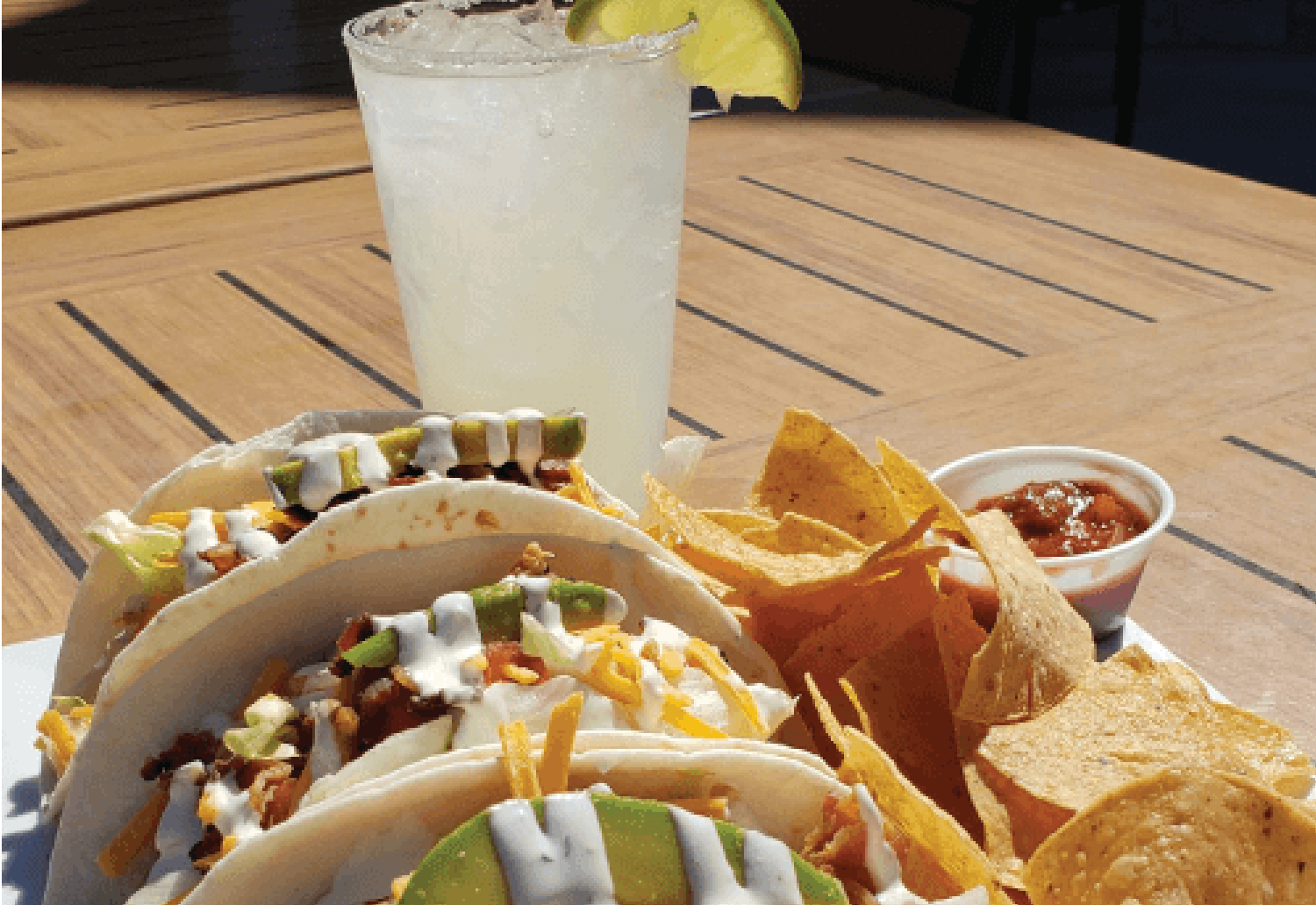 David Reay's | Onalaska
David Reay's is a modern diner and tavern located in Onalaska. A view of Lake Onalaska can be enjoyed on their heated four-seasons patio. Their menu also offers extensive options that can be tailored to specific dietary needs. There is always a good time to enjoy a drink at David Reay's.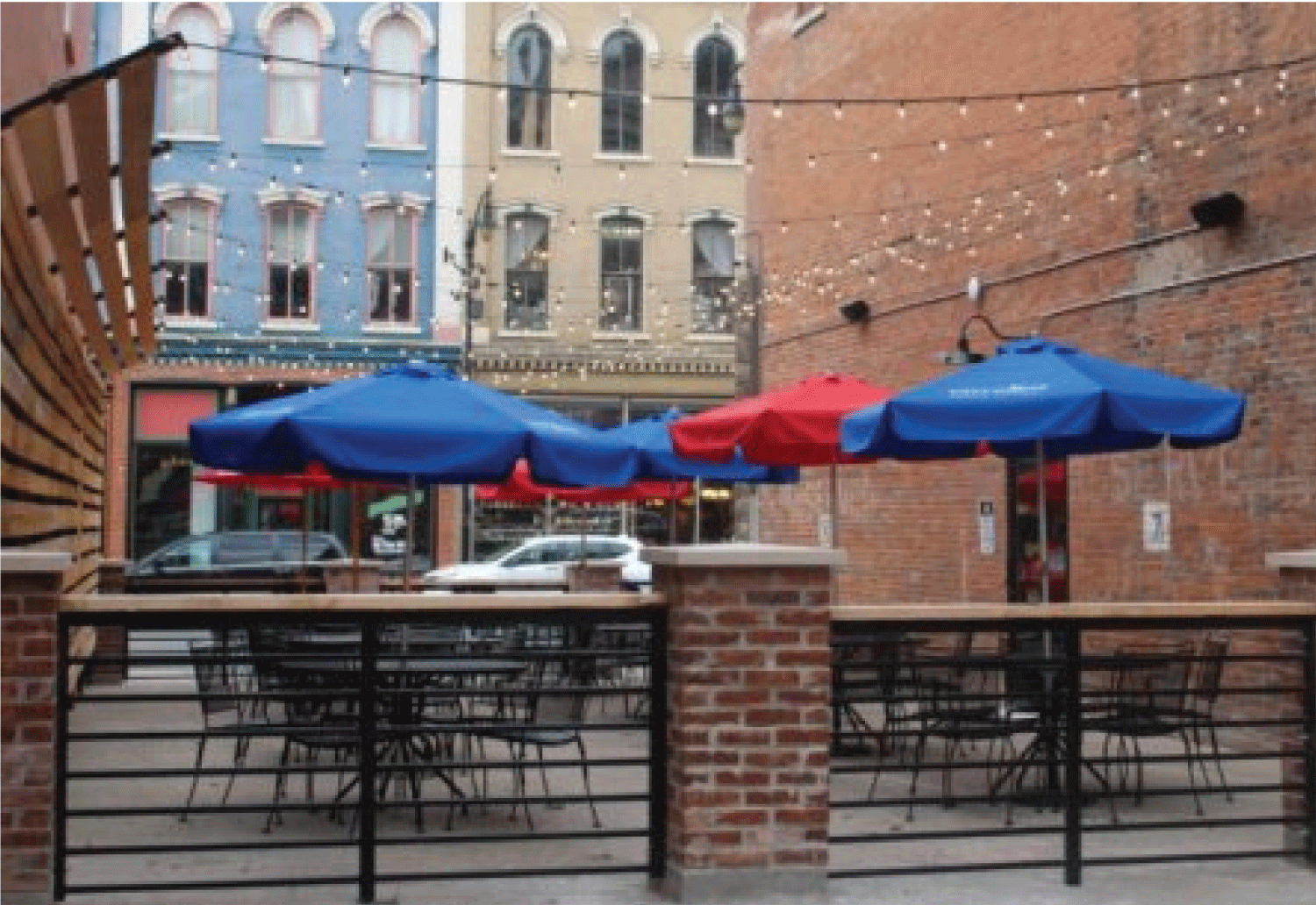 Big Al's | La Crosse
Located in downtown La Crosse, the renowned Big Al's is an awesome pizza parlor destination with unique décor everywhere you look! Their menu doesn't end with pizza, though. You are sure to find something you love with their wide array of sandwiches, salads, specialty pizzas. They offer music and dining on their patio along 3rd Street.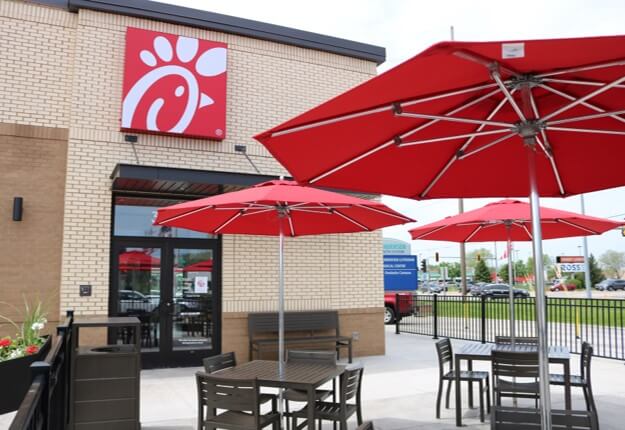 Chick-fil-A | Onalaska
Chick-fil-A is an Onalaska favorite. Their menu is jam-packed with goodies that are sure to make your mouth water! If you are in the mood for a chicken sandwich this is your place! Chick-fil-A is infamous for their outstanding customer service and their outdoor dining makes it a great place to grab a bite during the warm summer months!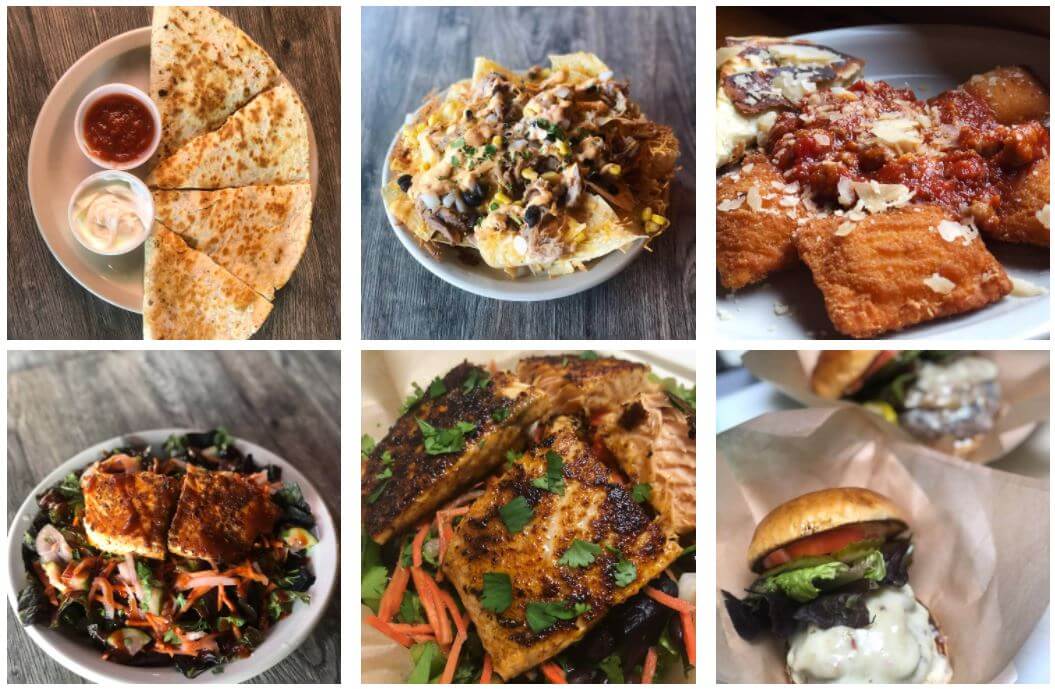 Fathead Steve's | La Crosse
Restaurant, Bar & Grill, Food Truck, Catering, and a Beer Garden including music in the summer. That's what it is all about at Fathead Steve's! Stop in to experience dishes that are not only delicious, but affordable. The wide selection offers notable and adventurous options. The Vietnamese nachos, pickle fries, and fried avocado are must-haves!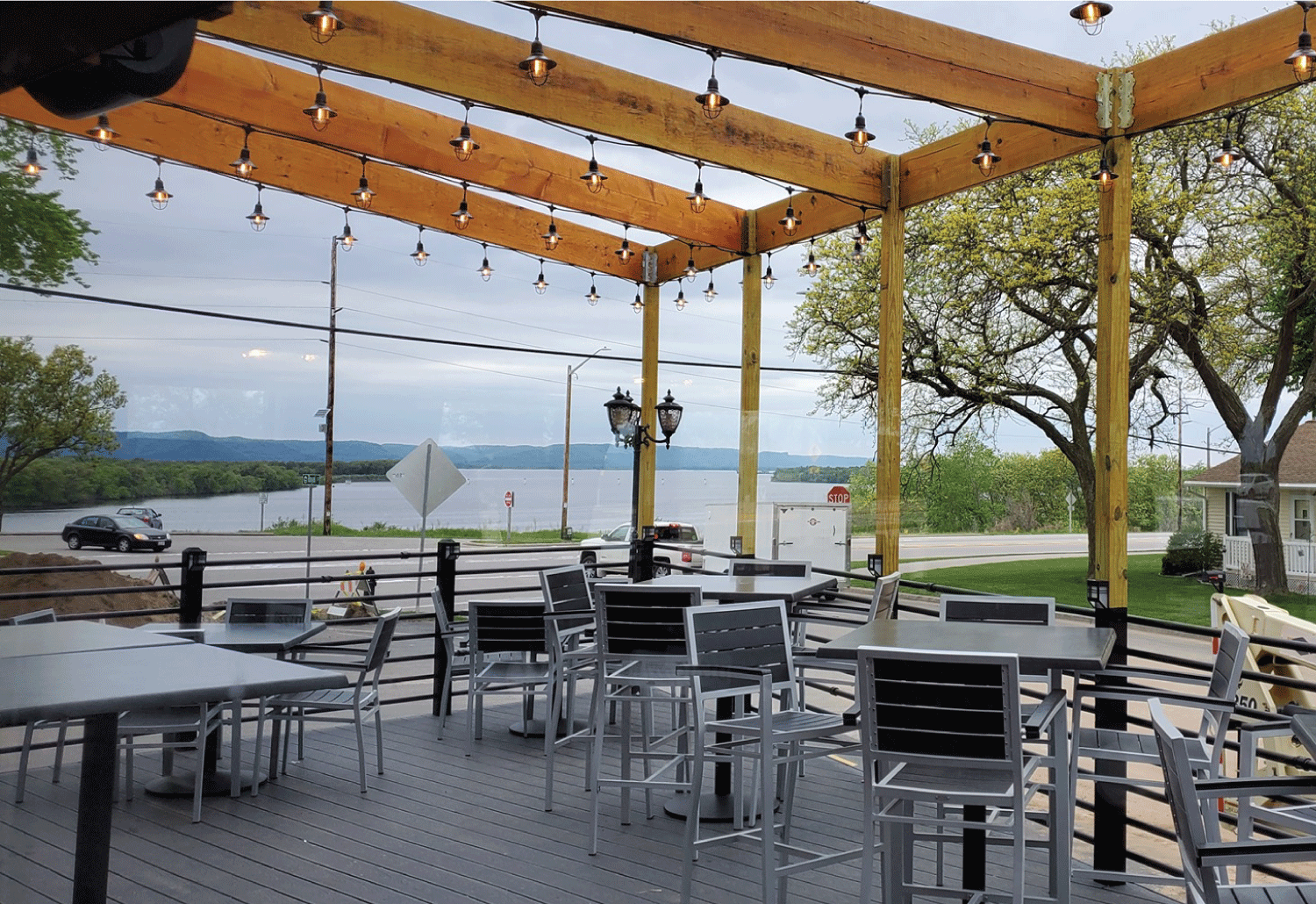 Blue Moon | Onalaska
Blue Moon restaurant has been a Highway 35 landmark for nearly a century! Overlooking Lake Onalaska, this lively joint draws in people from all over the La Crosse Region. Stop in for a bite anytime, Blue Moon is open breakfast, lunch and dinner. Offering different specials everyday of the week as well as an unbeatable sunset view!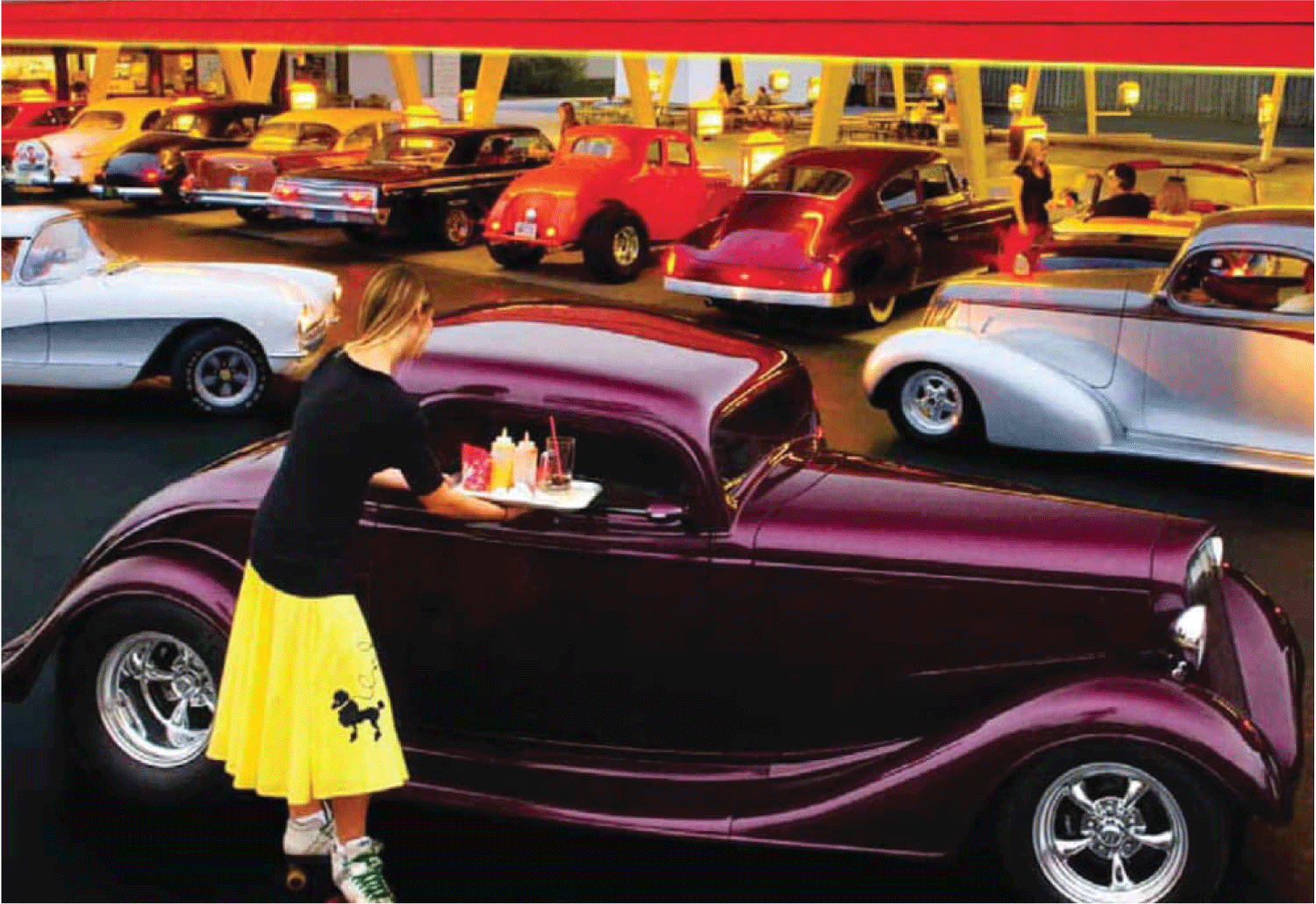 Rudy's | La Crosse
Take a trip back in time this summer and visit the locally owned drive-in , Rudy's. Complete with poodle-skirt-wearing, rollerskating waitresses and root beer made fresh daily! Their quality hot dogs, burgers and fries will blow you away. They also offer a Healthy Choice menu along with non-Dairy dessert options.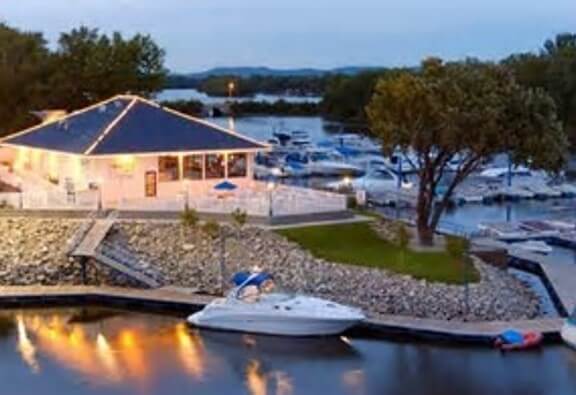 Huck Finn's | La Crosse
Huck Finn's on the Water is the ideal location to experience great food, panoramic river views & a relaxed atmosphere. Open daily for lunch and dinner, the menu includes everything from burgers and drinks to seafood and steaks. Family and friends, food and drinks and always a good time at Huck Finn's on the Water.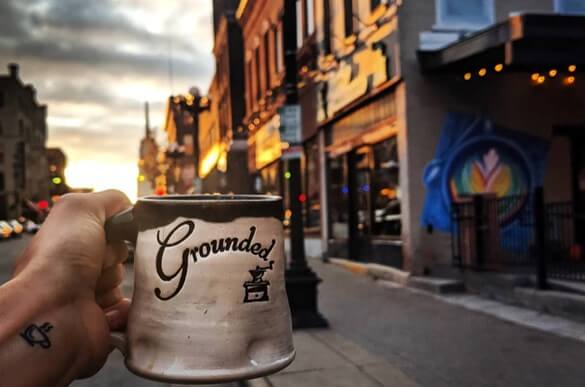 Grounded Patio Café | La Crosse
Grounded Patio Café is a one-of-a-kind local coffee shop. As the years go by, brewing methods evolve and tastes change, but Grounded continues to stay true to their passion of serving the best coffee to historic Downtown. They have a mix of hot and cold coffees, teas, lemonades and more. Stop by for a one-of-a-kind experience!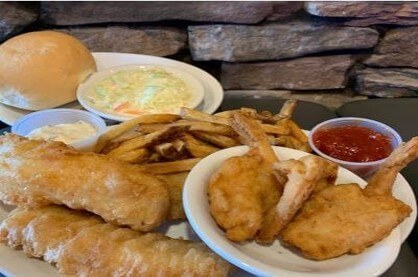 Features Sports Bar & Grill | Holmen
Features Sports Bar and Grill has an outstanding reputation for amazing cuisine and customer service. They are matchless in their menu variety and offer a full breakfast, lunch and dinner menu, making them the perfect choice for any occasion. Be sure to stop in for their beloved Friday fish fry, a time-tested customer favorite!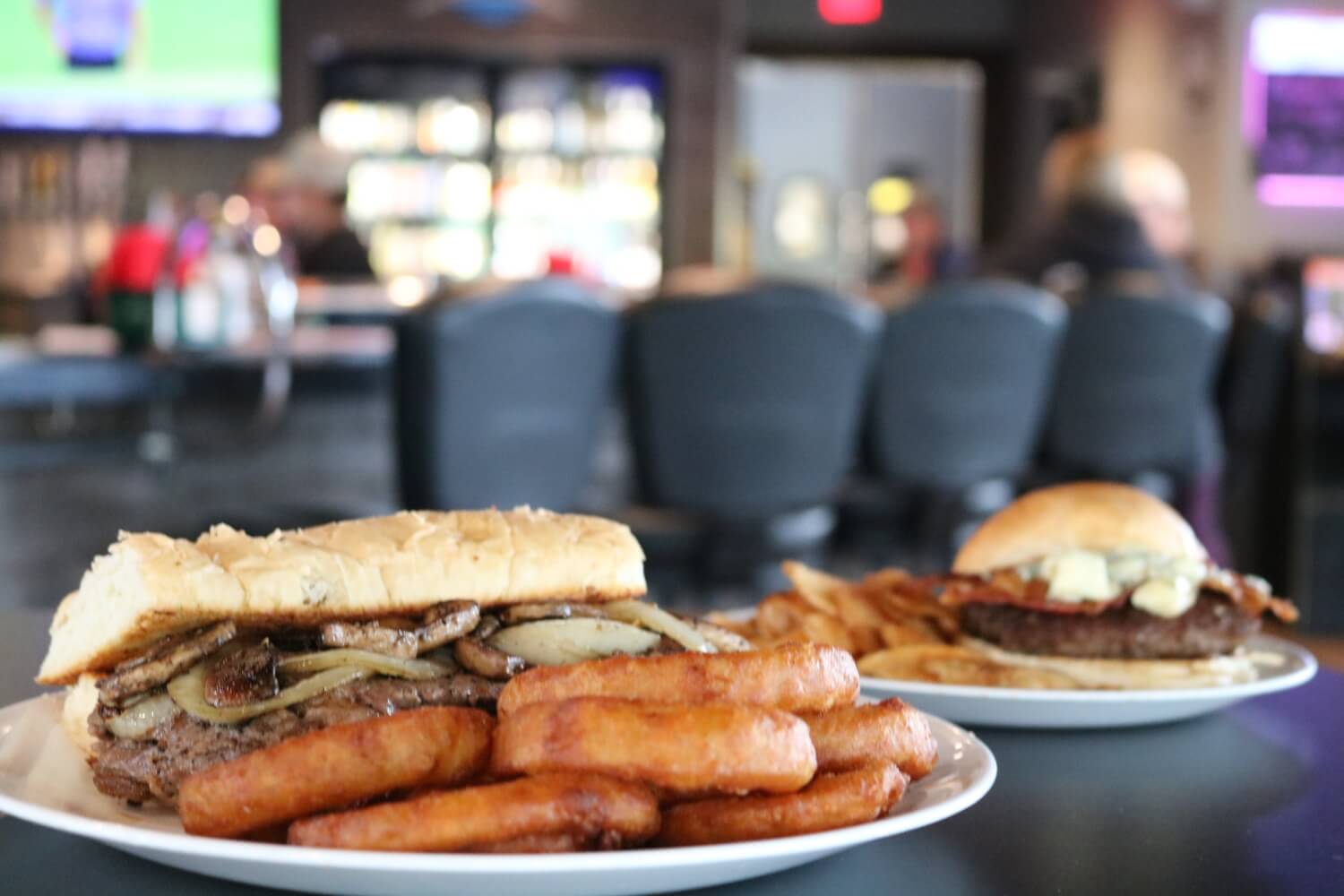 Mirage | La Crosse
Mirage has everything you could ever want to watch the game! Indoor/Outdoor Patio Seating. 20 Televisions, a wonderful selection of beers on tap, and a great choice of appetizers and sandwiches. Not to mention Pool, Darts and more! Stop in and have Mirage be your new Sports Oasis.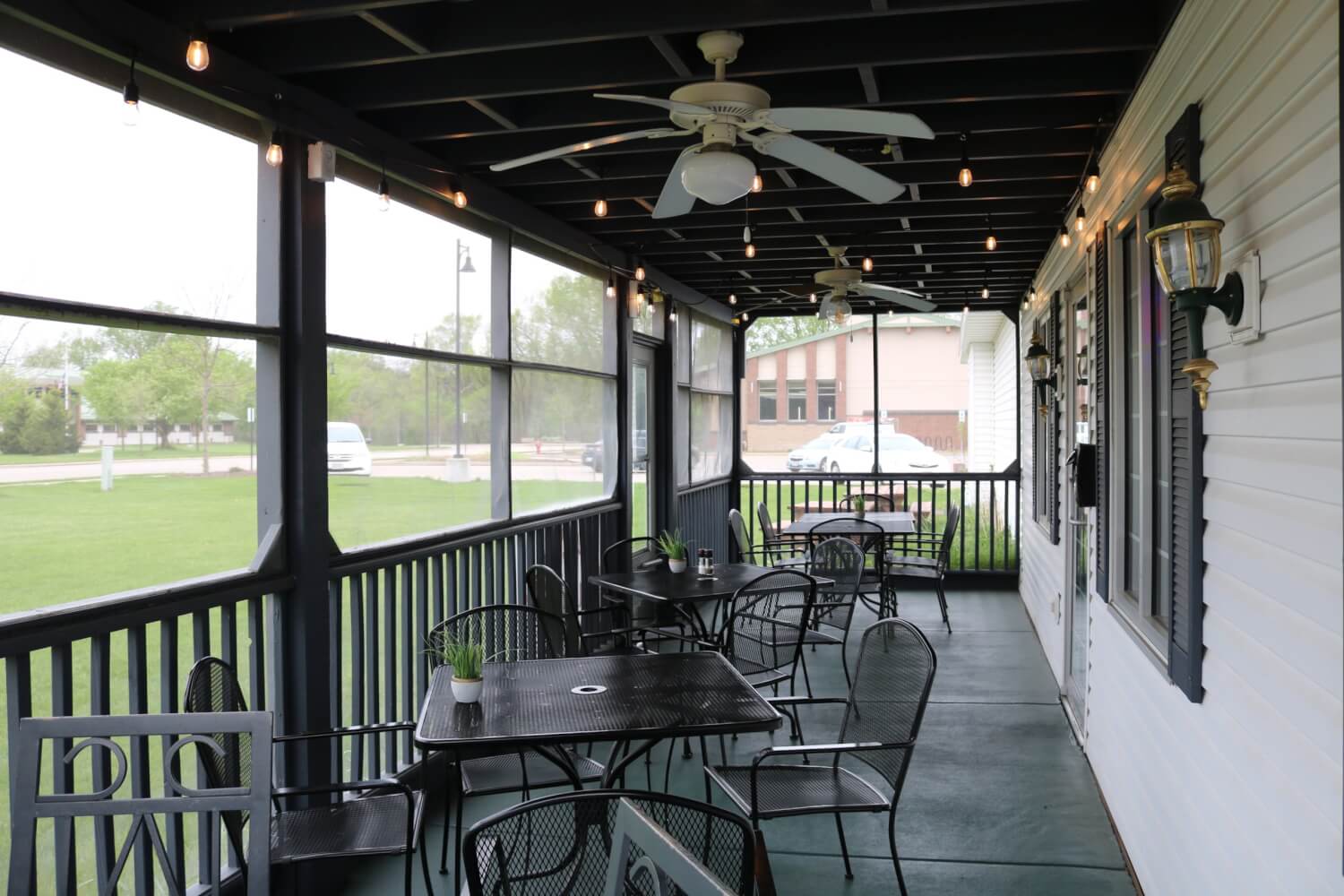 Su Casa Pub & Grill | Holmen
Su Casa Pub & Grill offers an exciting menu of both authentic Mexican dishes and traditional American favorites from the previous owner. Su Casa meaning "Your House" in Spanish offers Mexican choices that include molcajete with steak, chicken, chorizo and shrimp, and of course desserts like fried ice cream.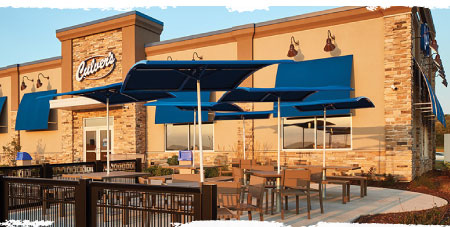 Culvers | Onalaska/La Crosse
Located in both Onalaska and La Crosse, Culvers is a great place to grab a bite to eat with family! Known for their special formula frozen custard and our famous "Butterburgers" – burgers made the old fashioned way, there is something for everyone at Culvers!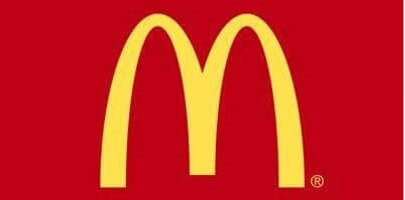 McDonald's | La Crosse
McDonalds is a familiar favorite that is sure to provide quick service and delicious American food. Available for breakfast, lunch, and dinner, their menu includes juicy burgers, crispy chicken, and a myriad of delicious
sandwich choices!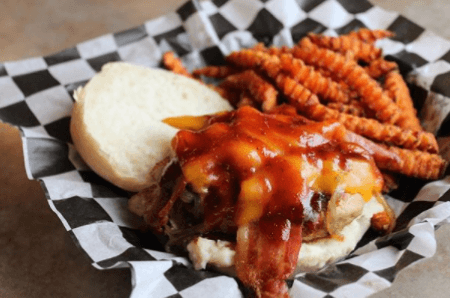 Howie's on La Crosse | La Crosse
Nestled in the charming city of La Crosse, lies a hidden gem that's a must for foodies and travelers alike – Howie's on La Crosse. Sink your teeth into one of their juicy burgers, like the iconic Howie burger, or try their mouth watering chicken wings that come in a variety of different flavors and spice levels! Howie's is dedicated to creating the best dining experience customers, so stop on in!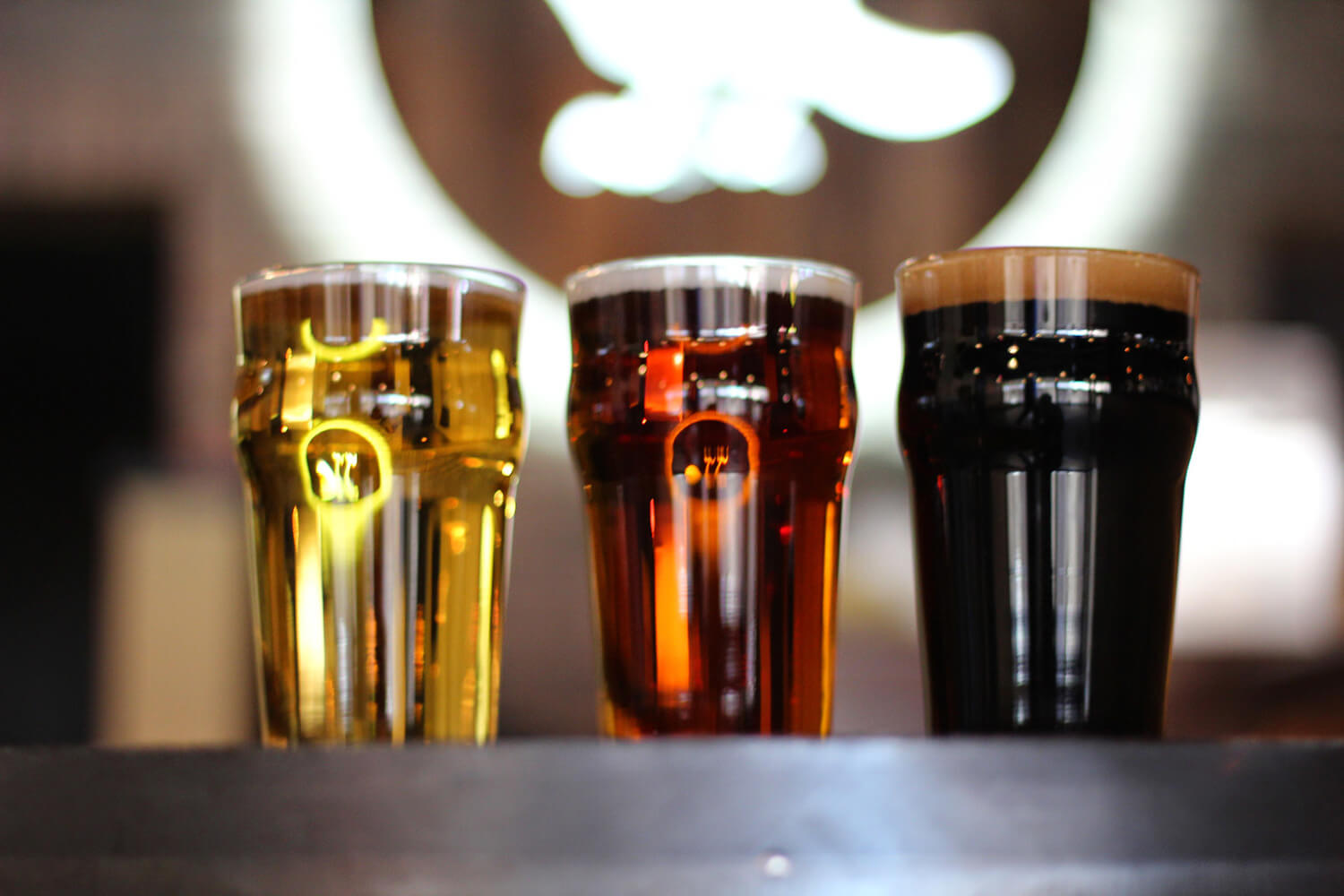 The Crow | La Crosse
The Crow is a legendary dining location in the heart of La Crosse's downtown. The contemporary yet rustic atmosphere perfectly compliments their menu which features unique twists on classic American dining options. Choose from over a dozen gourmet burger options, or try the mac of the day! Pair your meal with a craft beer or bourbon to get the full Crow experience!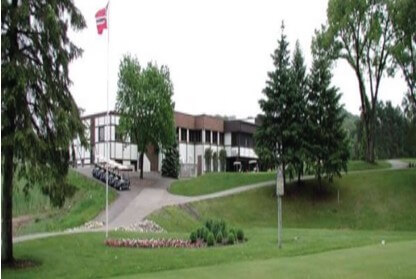 Drugan's | Holmen
Drugan's Castle Mound offers a country club feel without the country club price. On their grounds, there is a restaurant featuring a variety of delicious steaks, chicken and seafood. Located in Holmen, WI, they are a family owned establishment that specializes in American and Scandinavian cuisine.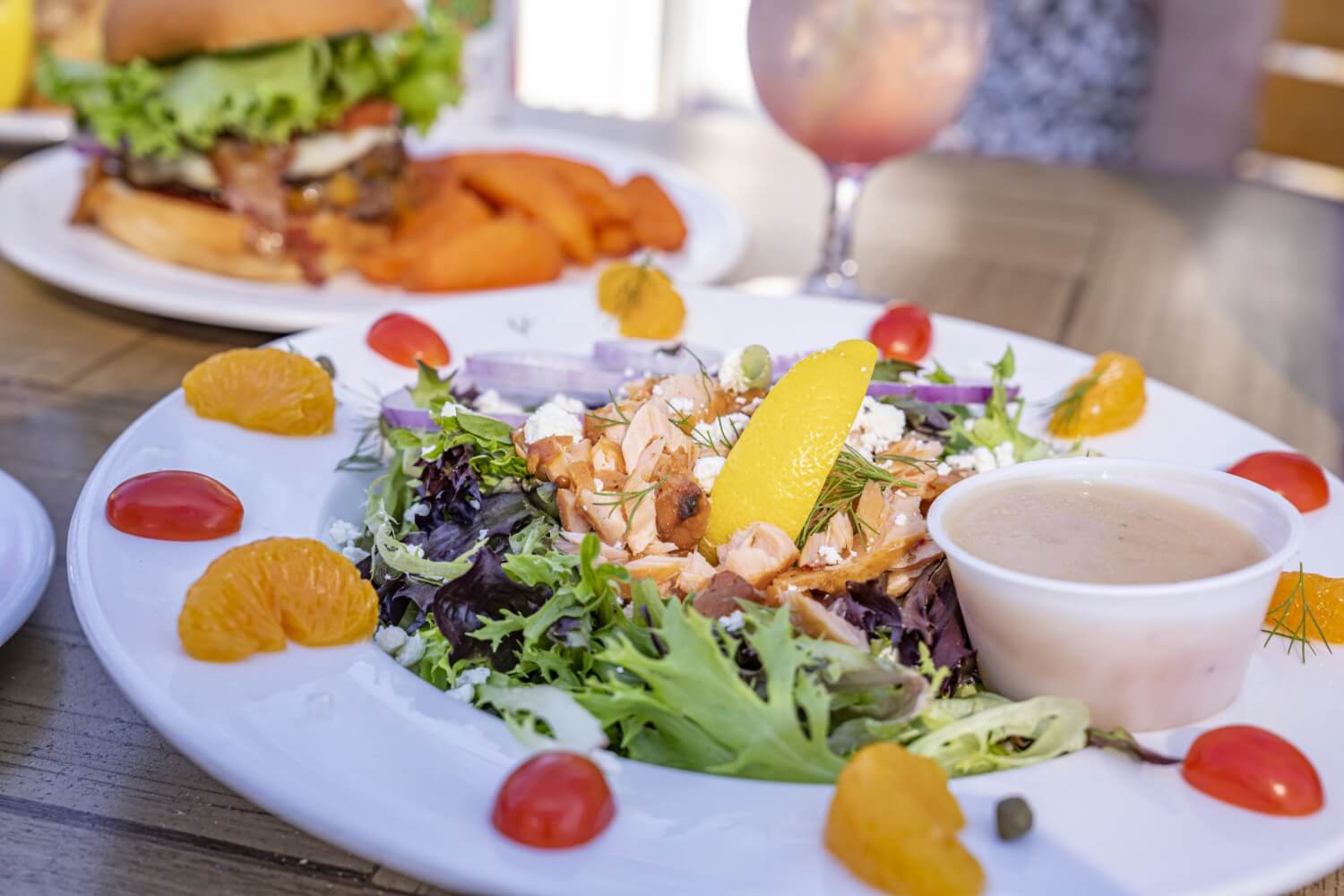 More Outdoor Dining Options!
A town known for its beer can't help but have great pub food, pizza, and of course that old Wisconsin favorite: cheese curds! You'll also find high-quality fine dining, classic family diners and supper clubs, and a diverse array of ethnic restaurants. Whatever your fancy, we've got you covered.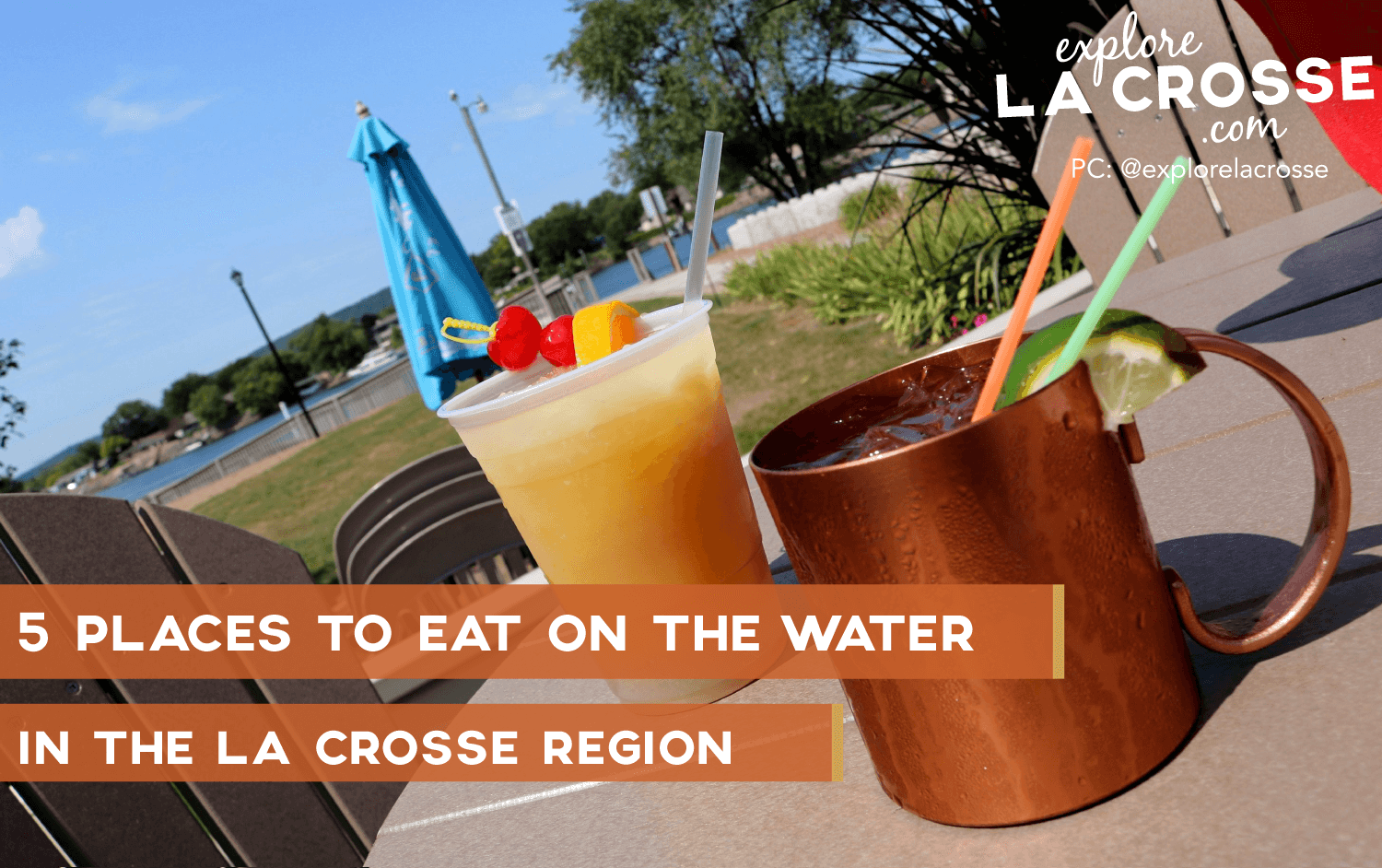 5 Places To Eat On the Water
Spring and summer are short and sweet in the La Crosse Region. Want to take advantage of the option to dine outside? Here are five* great places to eat on the water—where there's an abundance of river views and sunshine.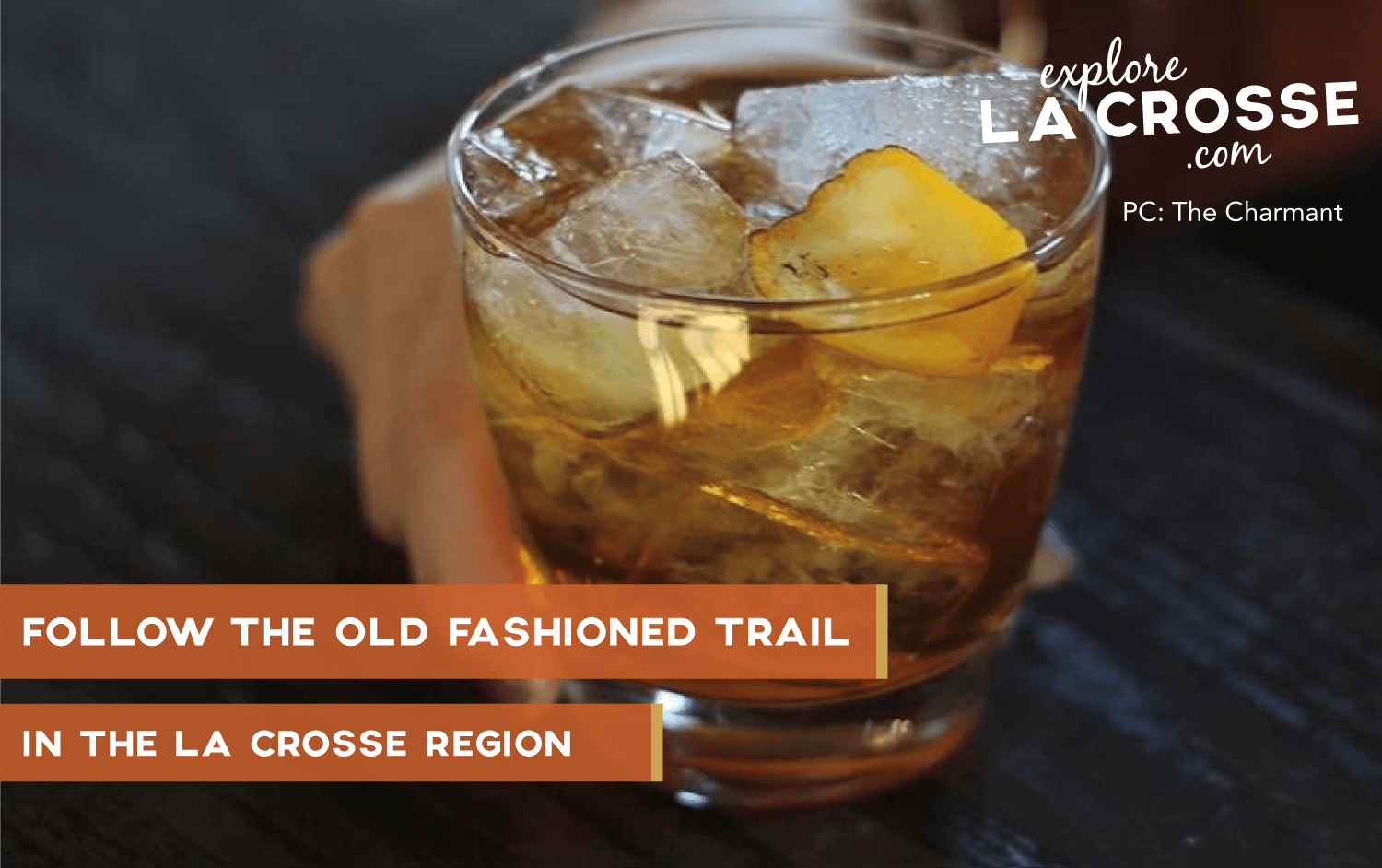 Follow The Old Fashioned Trail
Call us old fashioned, but an Old Fashioned Drink is a classic must-have here in Wisconsin. Whether you prefer it sweet or sour, it's famously paired with Friday night fish fry or enjoyed as a refreshing nightcap!