Soak up the summer sun and savor a meal with family and friends at one of the La Crosse Region's many outdoor dining options. These local restaurants offer sensational cuisine from fine dining and riverside views to ribs and tiki bars!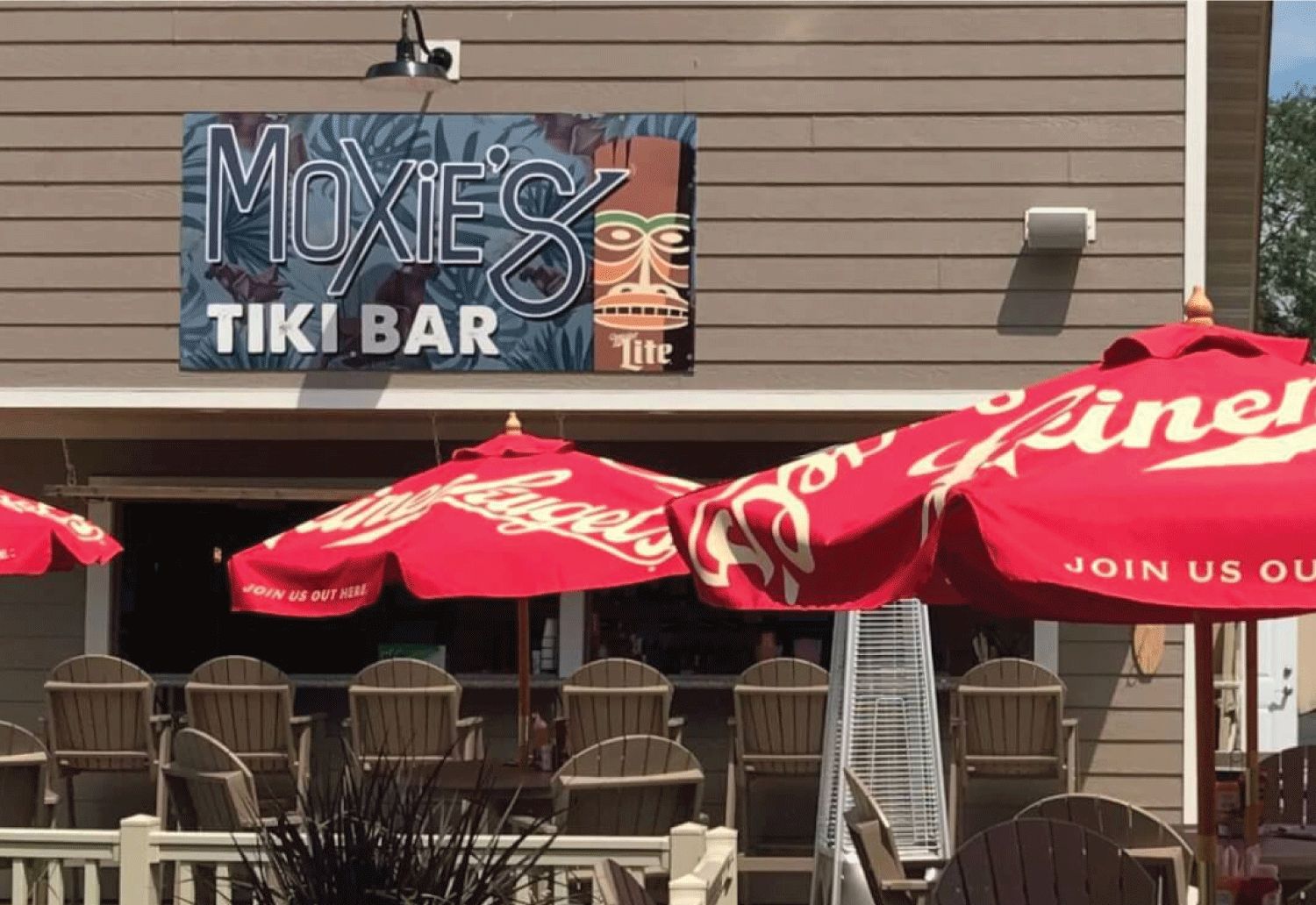 Moxie's Tiki Bar | La Crosse
The Tiki Bar at Moxie's in La Crosse is about as tropical as it gets with in the city limits. Located on a large Black River beachfront, patrons can enjoy yard games, firepits, covered seating, live music, and of course, tropical-themed cocktails. Island and standard American fare make up the tasty menu at Moxie's.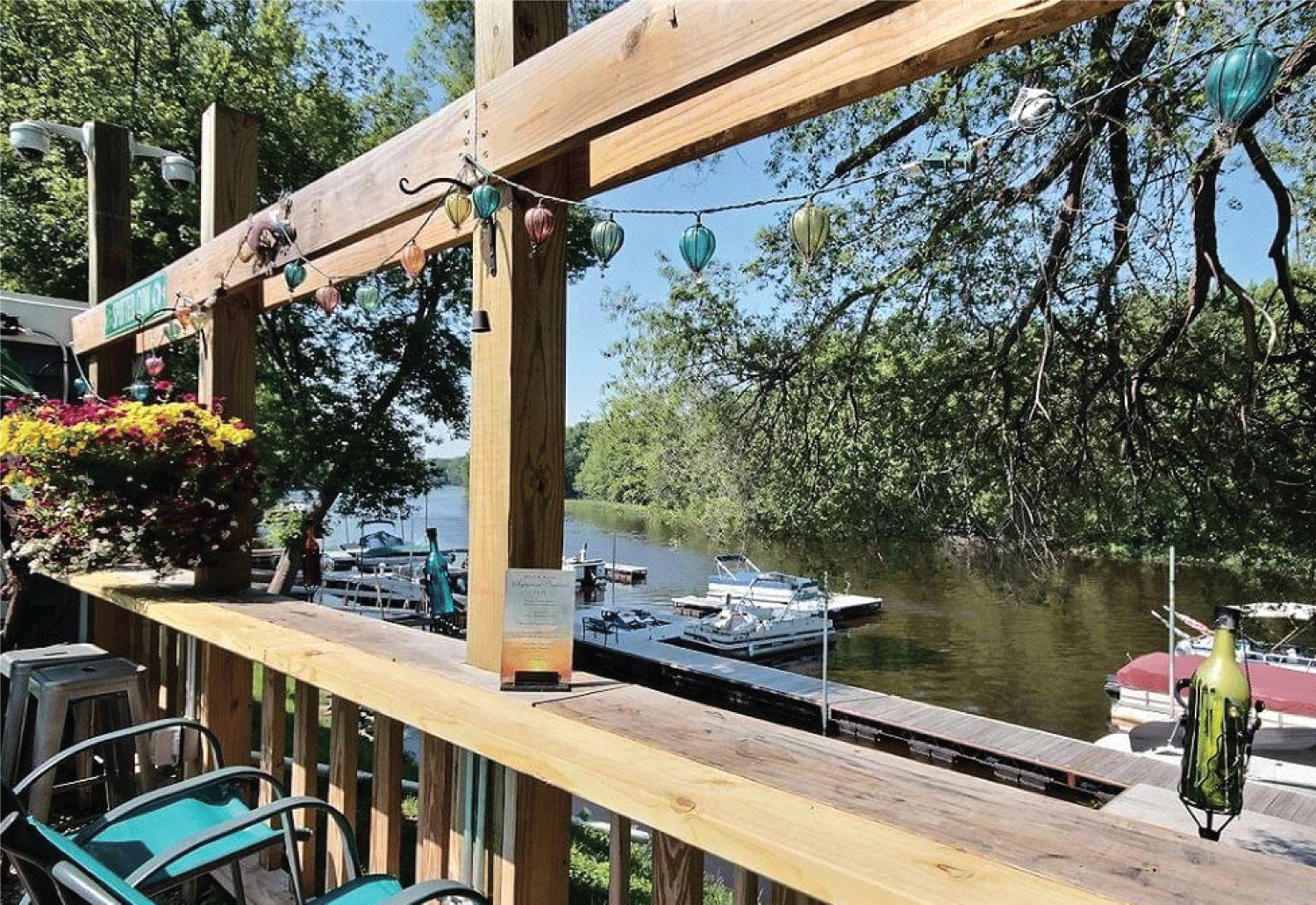 River Rats | French Island
River Rats is a French Island favorite; small in stature but mighty in fun. Pull your boat up to the dock, order yourself an award-winning "Proud Mary," and share some yummy appetizers out on the patio. A friendly tip? Locals love the wings and the cheese curds.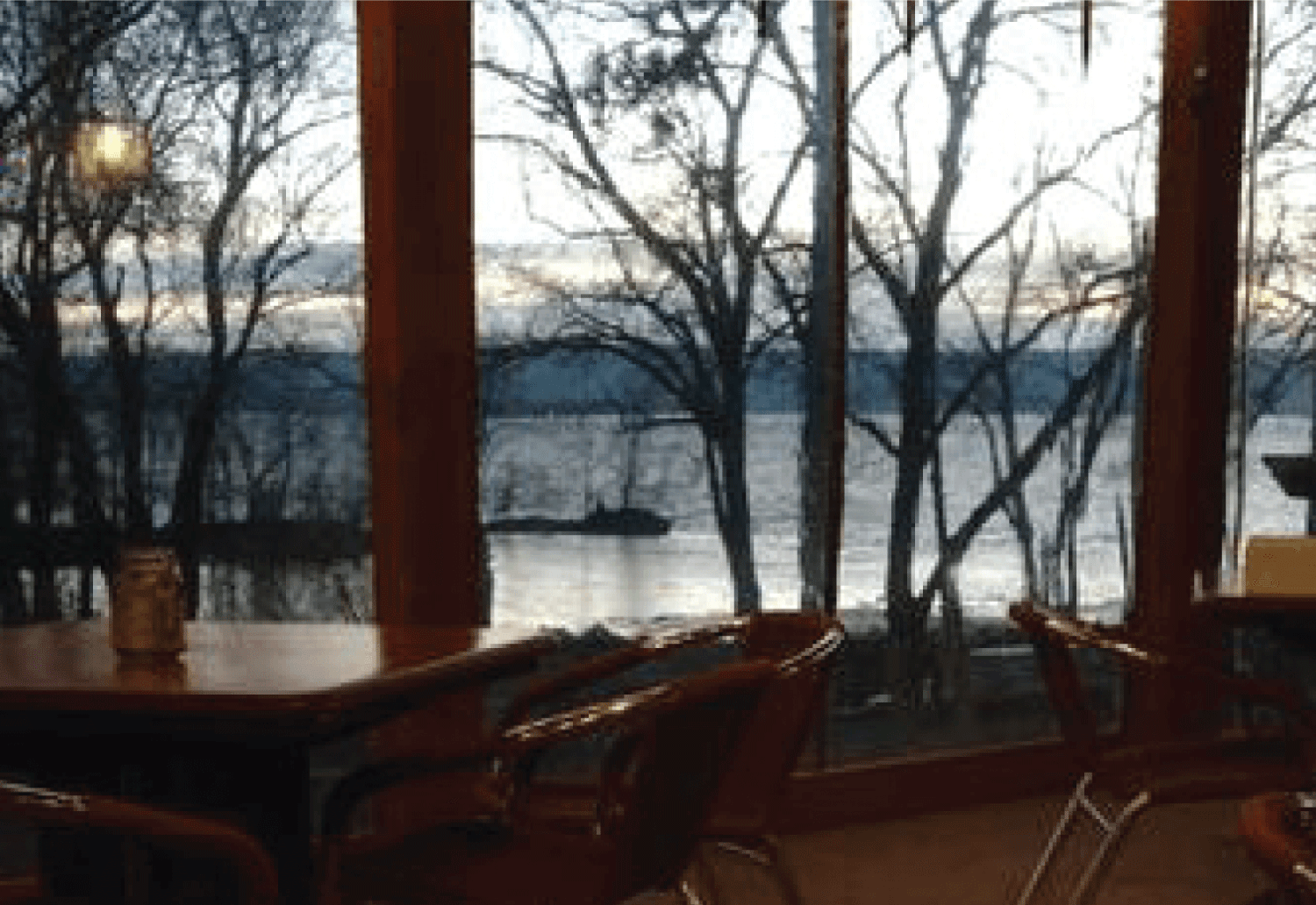 Red Pines | Onalaska
Red Pines is a unique venue with many Best of La Crosse County awards, including Best View! Nestled on the shoreline of Lake Onalaska, the restaurant has become famous for their cozy, rustic atmosphere featuring hand-prepared fish, excellent meats, and homemade pizzas. This is the perfect place to soak in a "Northwoods" experience on their outdoor patio.
Timeout Tavern | La Crescent
Shmitty's TimeOut Tavern is the perfect place to grab dinner just a short drive from Historic Downtown La Crosse. With award-winning wings, a weekend bloody mary bar, and an outdoor patio, this tavern has become an area go-to destination for great drinks, great food and an even better atmosphere!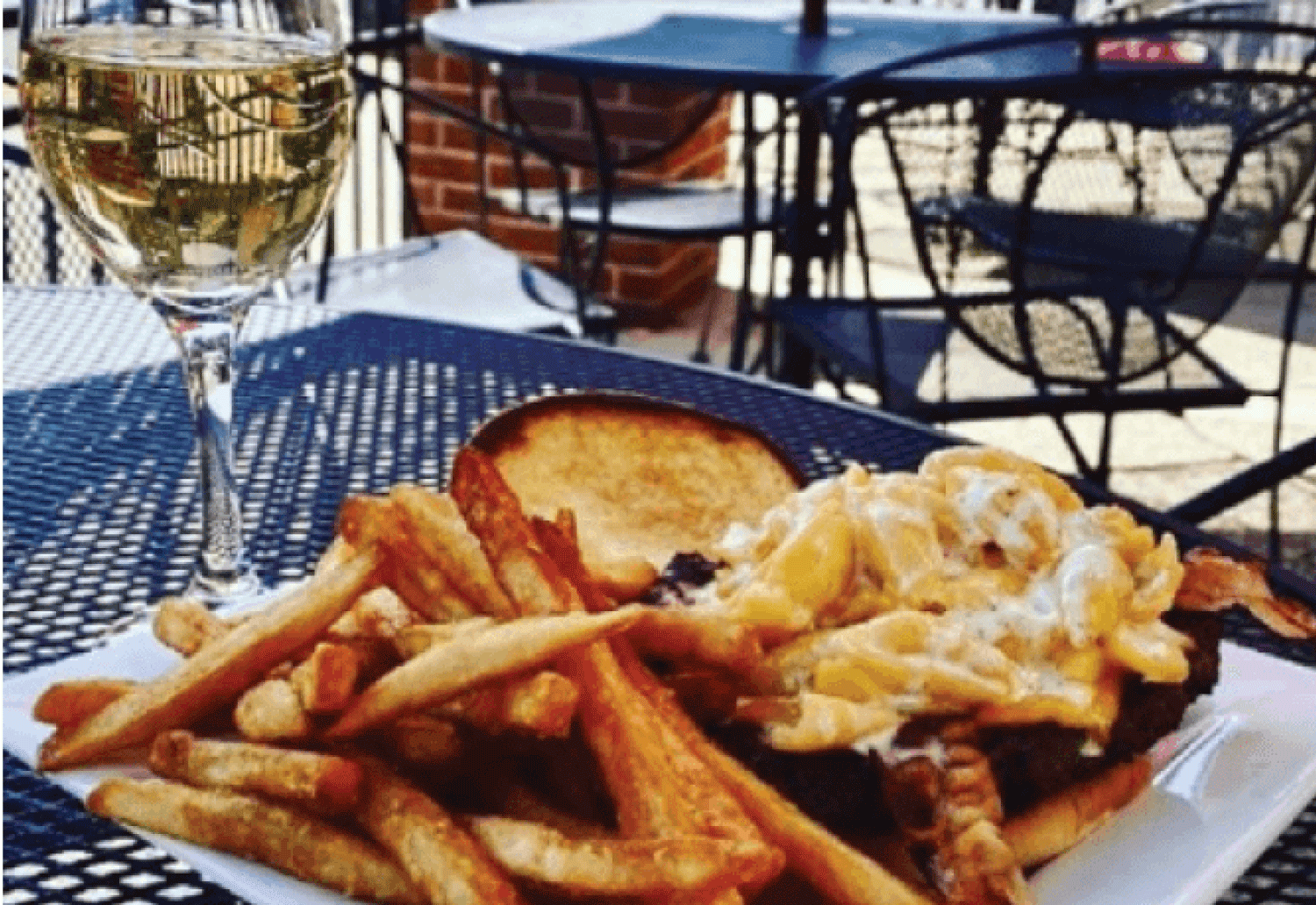 Dublin Square | La Crosse
Dublin Square is an Irish Pub and Eatery located on historic 3rd Street in downtown La Crosse. Their heated patio is the perfect place to grab a bite, even on chillier nights. These traditional Irish drinks and cuisine are something you won't want to miss.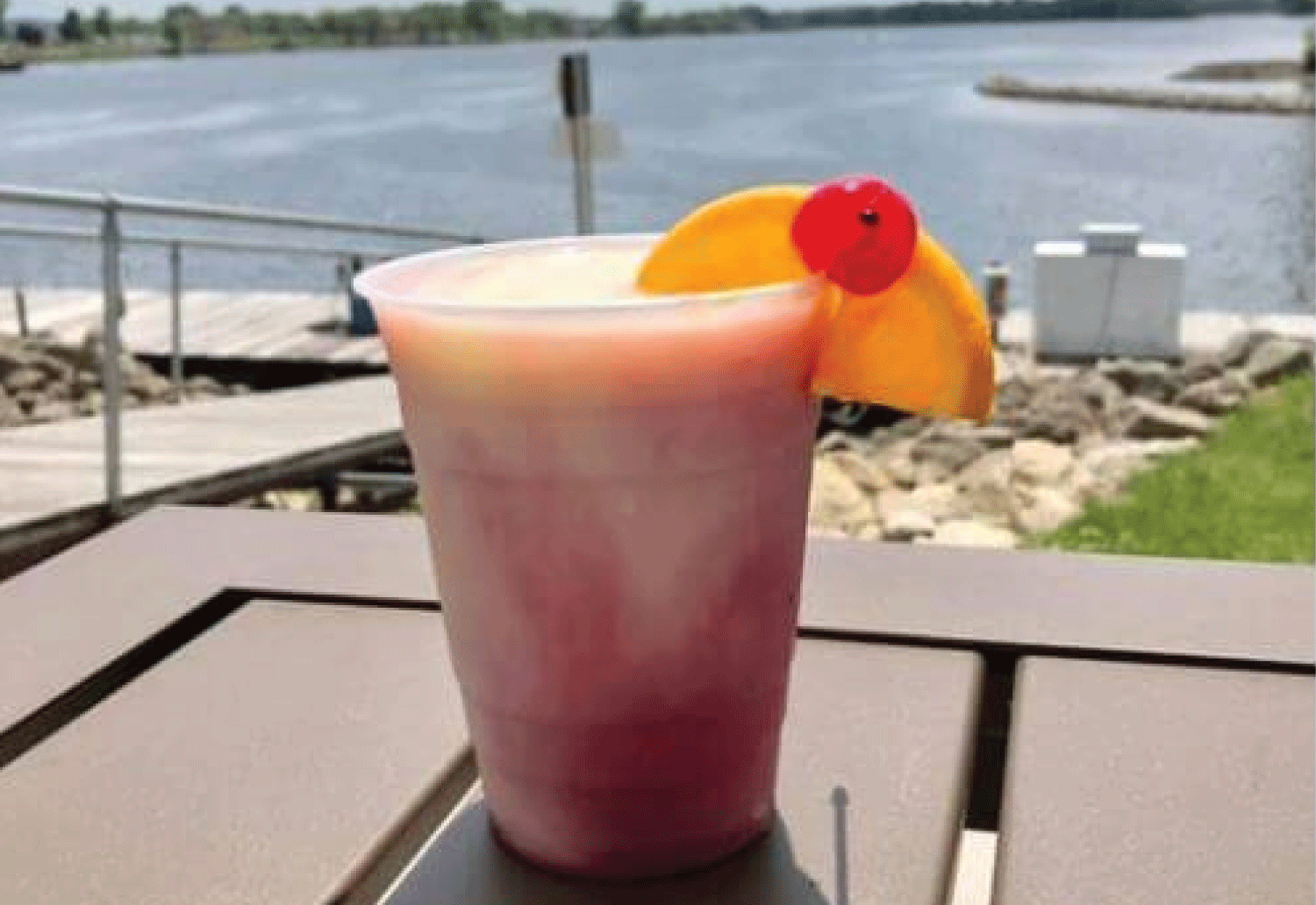 Pettibone Boat Club | La Crosse
Located on the banks of the Mississippi River, just west of the legendary Big Blue Bridge, this restaurant and tiki bar offers classic entrees and drinks along the river's edge. Bring the whole family and watch the boats making their way up the main channel. The club offers docking as well as gas for those coming off the water.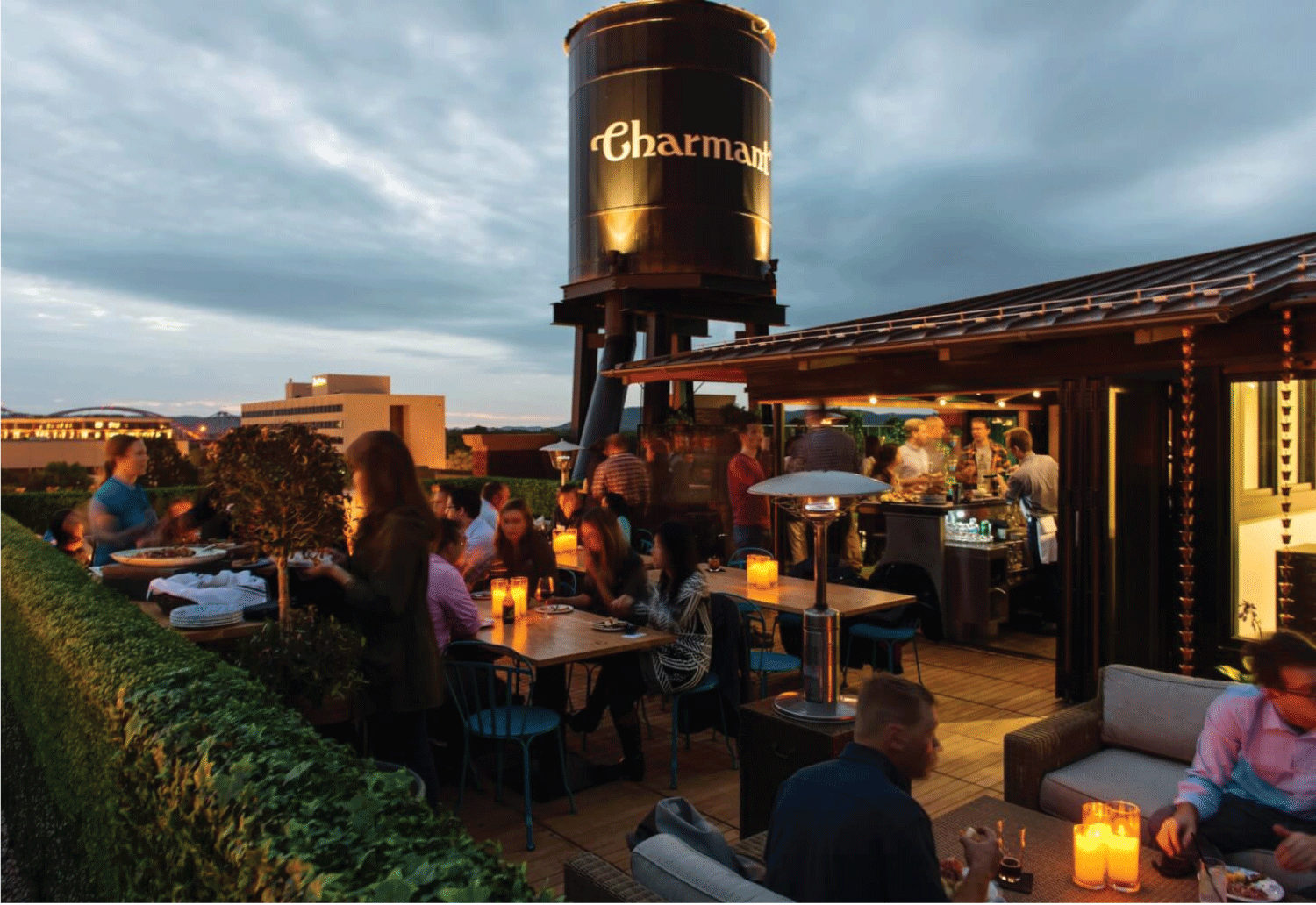 Charmant Hotel | La Crosse
Located in downtown La Crosse, the Charmant Hotel opens up their Rooftop Terrace in the summer months. An amazing view of the entire city, from the bluffs to the river, can be seen from the rooftop. Enjoy tasty cocktails and appetizers with friends and family while watching the sunset over the river.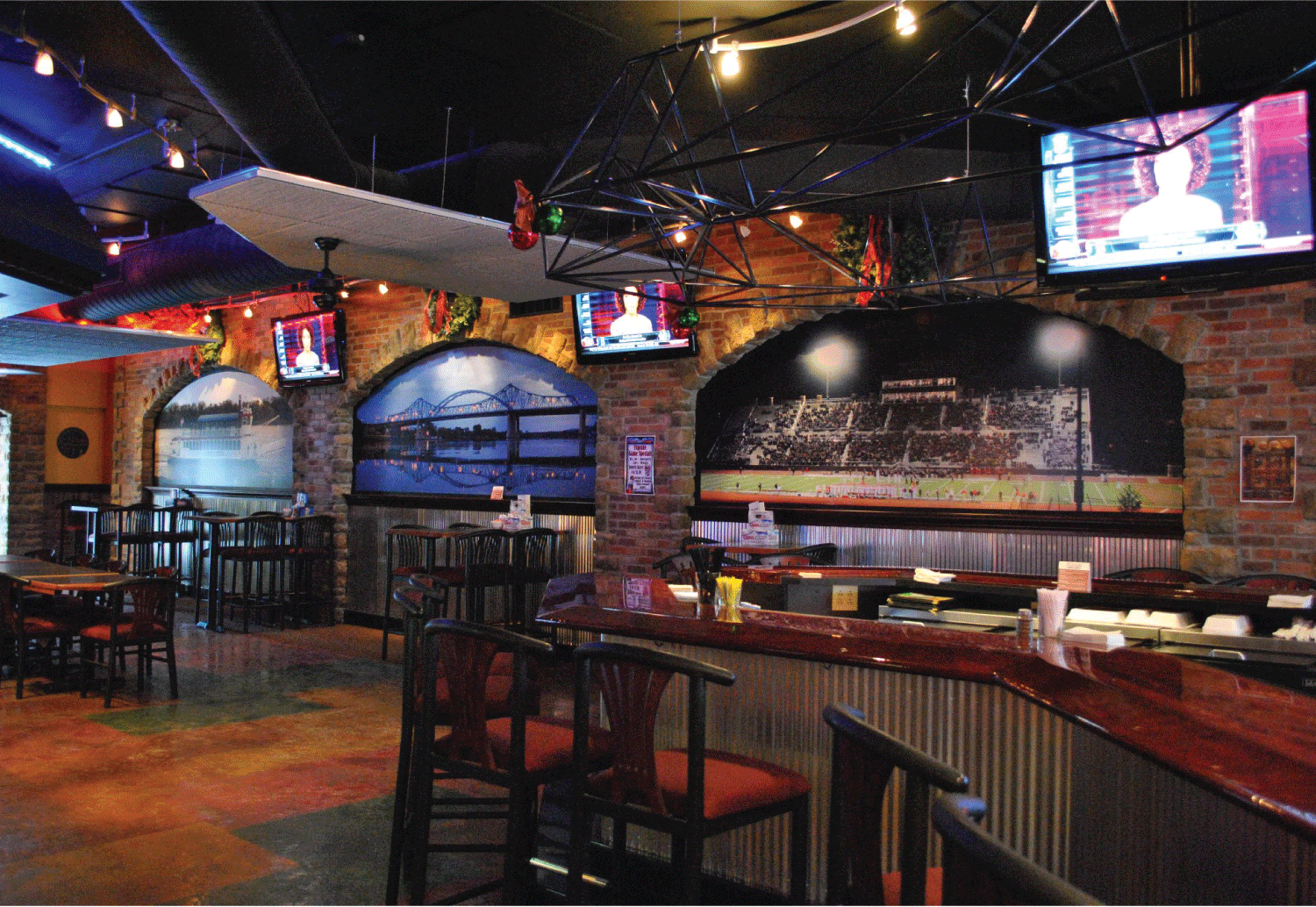 Ardie's/Flipside | La Crosse
Ardie's has been a La Crosse area staple for over four decades. Enjoy tasty home-style meals in a cozy setting at Ardie's or meander over to the Flipside pub and grill to watch a game and sip a drink! Their charming patio space is open during the summer months for all to enjoy. Don't miss out on their half price burger night and classic Wisconsin Friday night Fish Fry!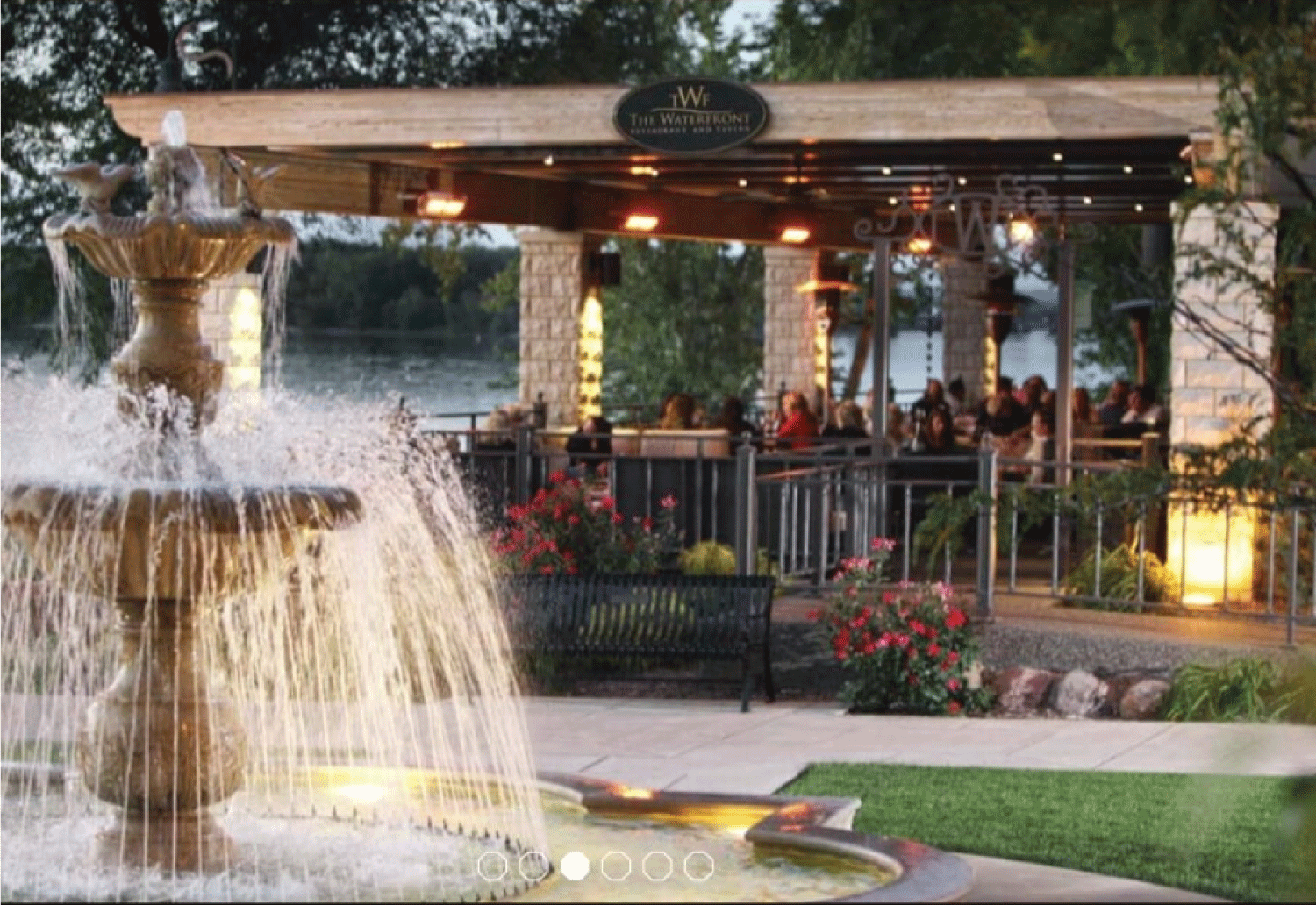 The Waterfront | La Crosse
The Waterfront Restaurant offers a casual yet refined experience in their Tavern and Patio spaces during the summer months. With a special Tavern-only menu featuring lighter fare, this is the perfect Happy Hour destination. Scenic views of the river and La Crosse's classic blue bridge are available from both the Tavern and Patio!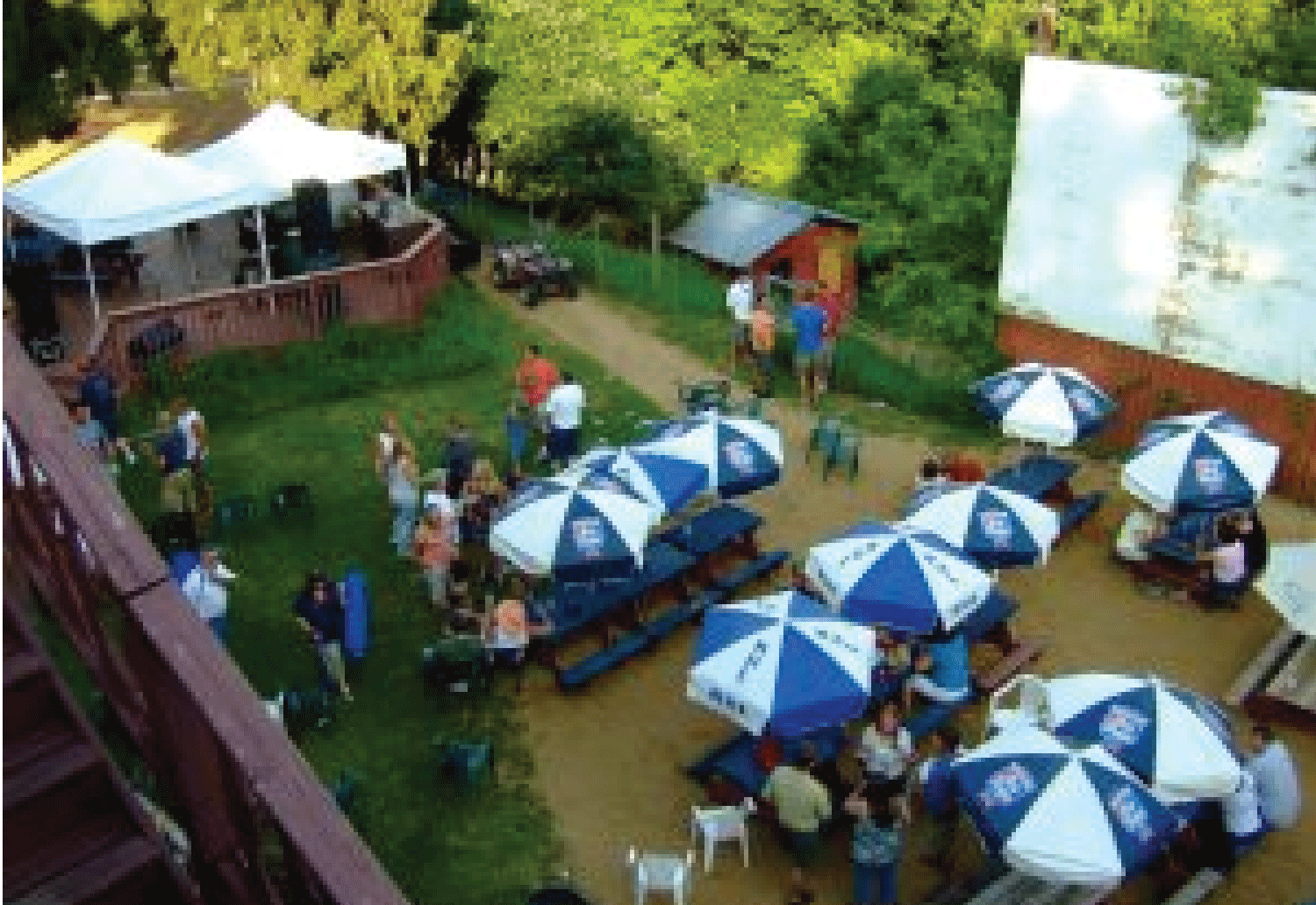 Alpine Inn | La Crosse
Located on top of Grandad Bluff, the Alpine Inn is a La Crosse favorite. With extensive patio space and volleyball courts, both with a bluff-side view, this is the perfect spot to grab a drink and watch the sunset. Food and drink specials are offered daily and don't forget to check out their live music!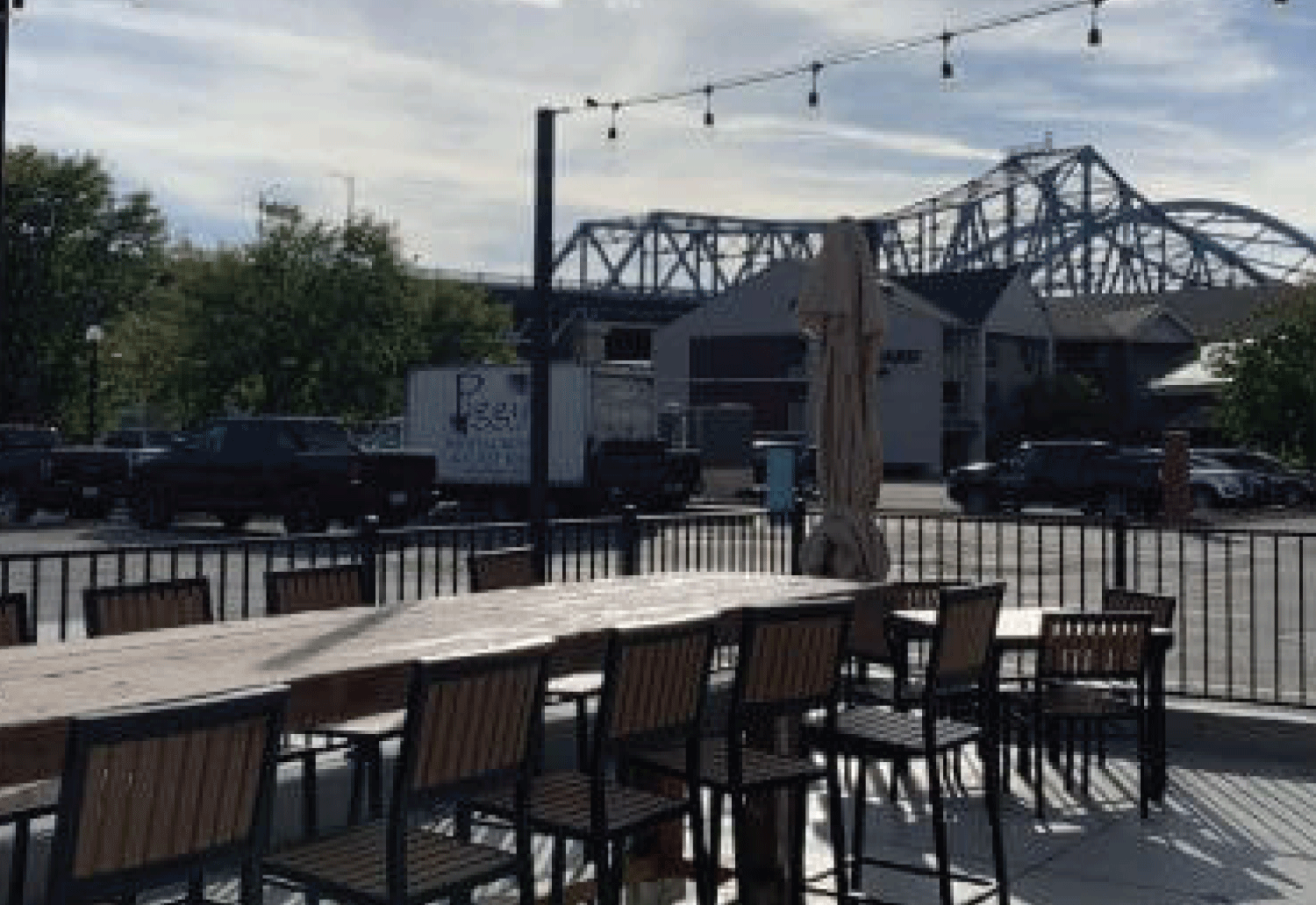 Uno Venti | La Crosse
Uno Venti pizzeria brings authentic Italian flavors to downtown La Crosse. Their specially milled flour and locally sourced mozzarella brings their pizza to the next level. Not to mention their extensive wine and dessert menus! In the summer months, enjoy the cozy atmosphere on their outdoor patio!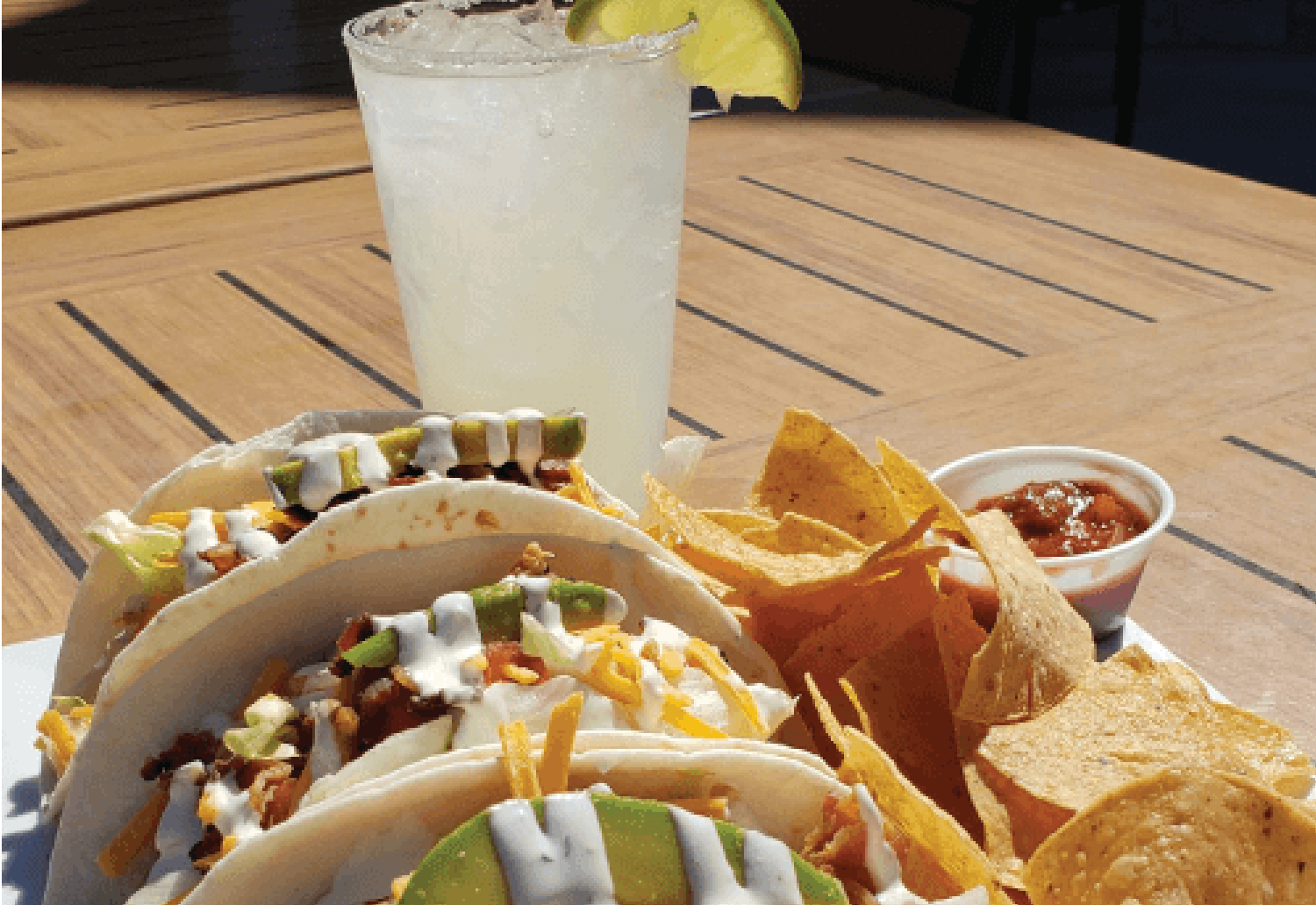 David Reay's | Onalaska
David Reay's is a modern diner and tavern located in Onalaska. A view of Lake Onalaska can be enjoyed on their heated four-seasons patio. Their menu offers extensive options that can be tailored to specific dietary needs. With morning, afternoon and evening Happy Hours set throughout the week, there is always a good time to enjoy a drink at David Reay's.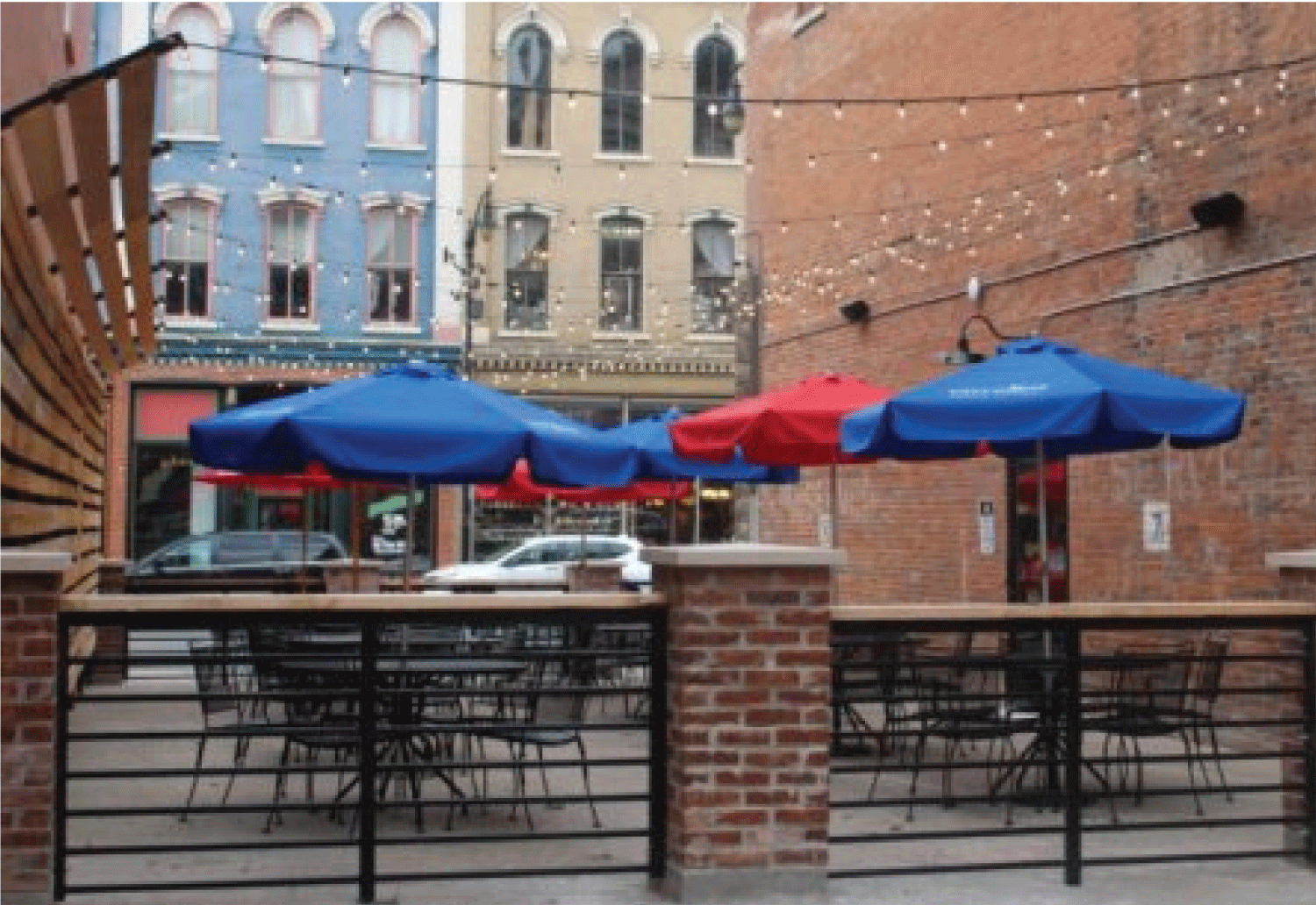 Big Al's | La Crosse
Located in downtown La Crosse, the renowned Big Al's is an awesome pizza parlor destination with unique décor everywhere you look! Their menu doesn't end with pizza, though! You are sure to find something you love with their wide array of sandwiches, salads, specialty pizzas, and more. They offer live music and dining on their patio along the famous 3rd Street.
Crooked Pint | Onalaska
The Crooked Pint is an Onalaska favorite. Their menu is jam-packed with goodies that are sure to make your mouth water. If you are in the mood for a burger this is your place. The Crooked Pint is famous for their award winning Juicy Lucy's. From gigantic pretzels to chicken pot pies, there is something for everyone. Their urban pub and outdoor patio make the Crooked Pint a perfect summertime hangout.
Castaway's|French Island
Take a trip over to French Island for a bite at Castaway's.
Sit down for a delightful seafood dinner or grab a cocktail at the bar; either way, you are sure to enjoy! Their large outdoor patio can accommodate groups of any size. You won't want to miss the sunset views over the Black River!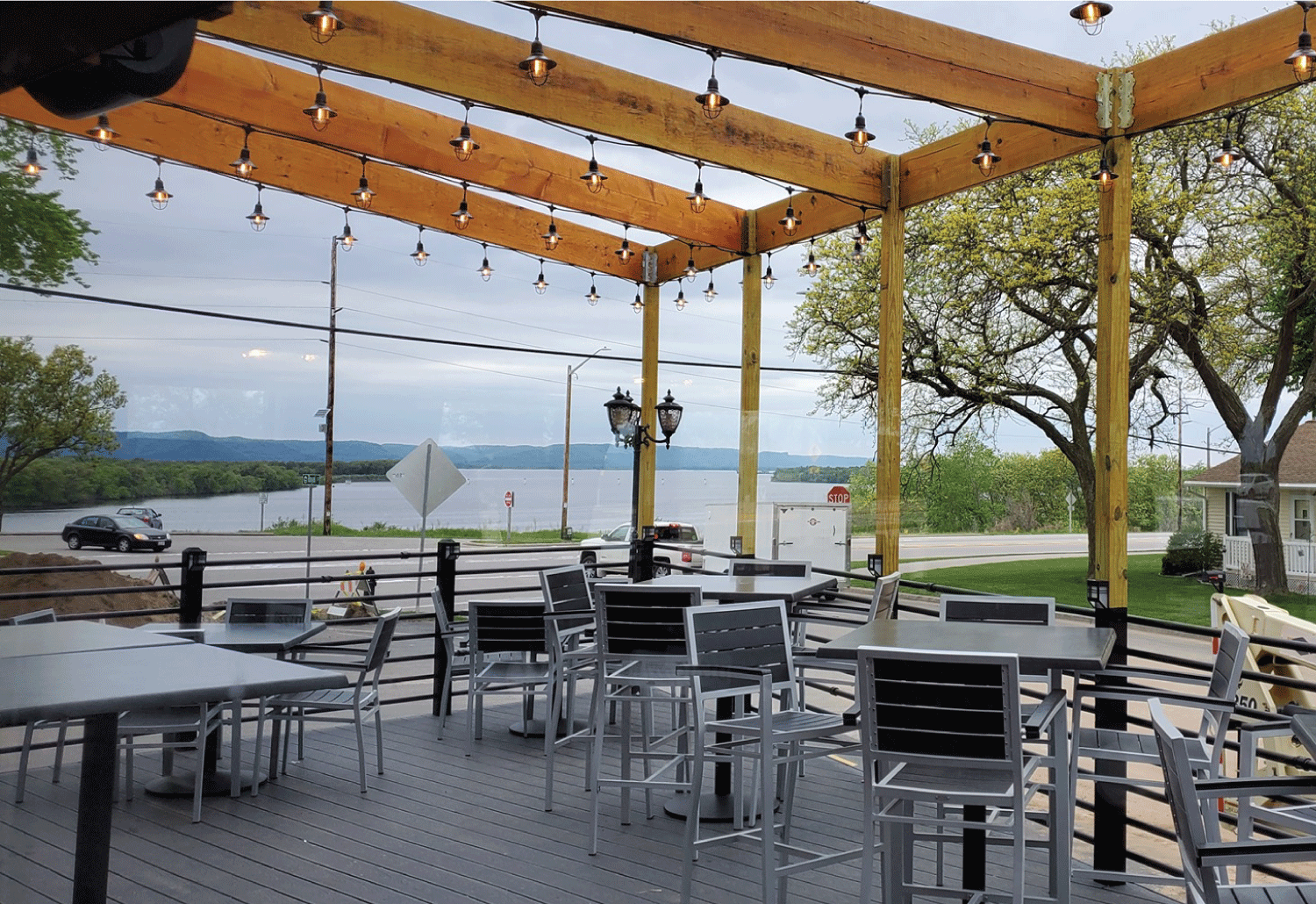 Blue Moon | Onalaska
Blue Moon restaurant has been a Highway 35 landmark for nearly a century! Overlooking Lake Onalaska, this lively joint draws in people from all over the La Crosse Region. Stop in for a bite anytime, Blue Moon is open breakfast, lunch and dinner. Offering different specials everyday of the week as well as an unbeatable sunset view!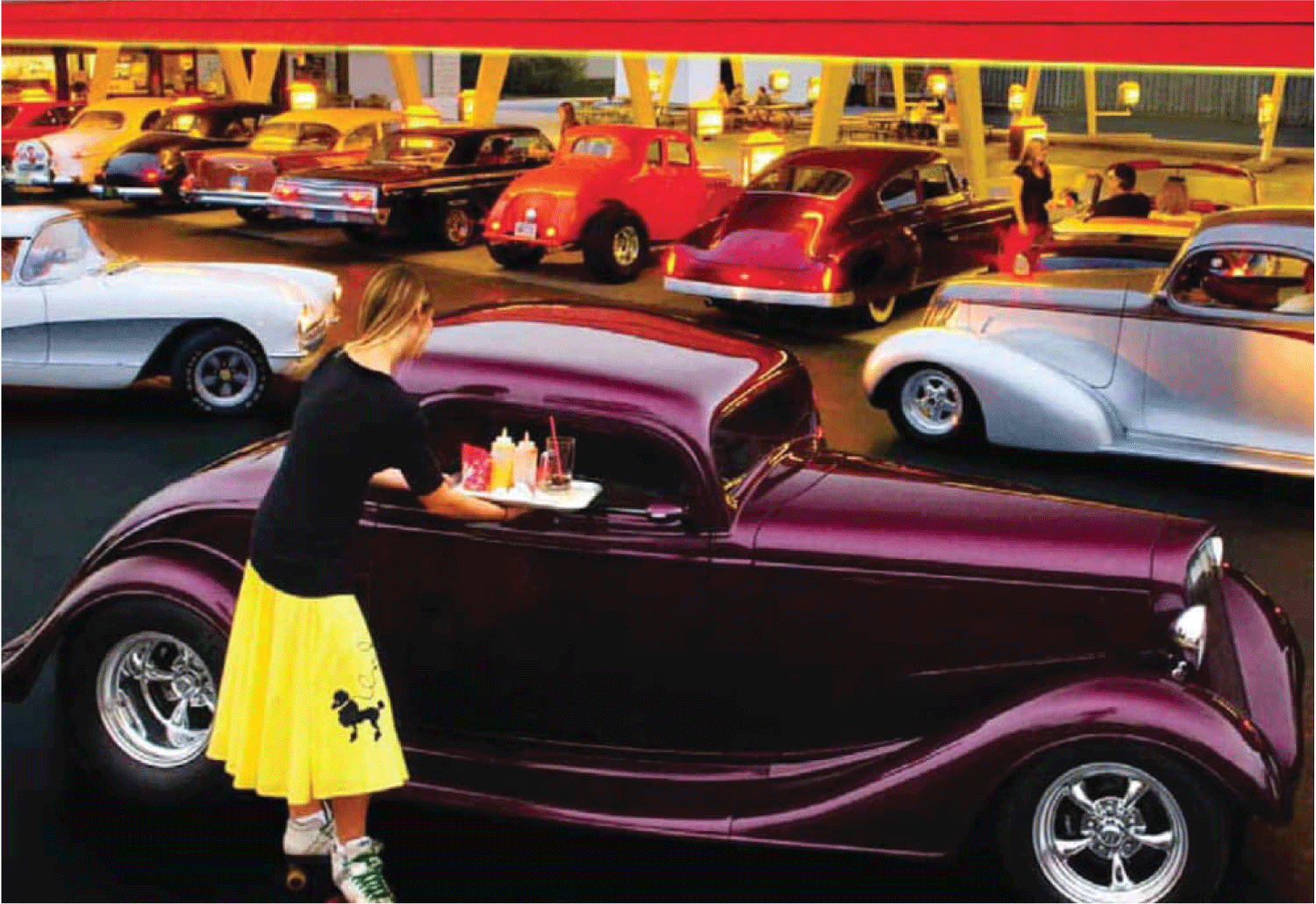 Rudy's | La Crosse
Take a trip back in time this summer and visit the locally owned drive-in , Rudy's. Complete with poodle-skirt-wearing, rollerskating waitresses and root beer made fresh daily! Their quality hot dogs, burgers and fries will blow you away. They also offer a Healthy Choice menu along with non-Dairy dessert options.
Big Boar | West Salem
If you like BBQ, the Big Boar in West Salem is the spot for you! Voted #1 Best BBQ and #1 Best Caterer in La Crosse County for the 7th year in a row. Open breakfast, lunch and dinner, enjoy excellent food anytime! Using locally sourced, fresh ingredients adds a flavor-packed punch to their burgers, wraps and platters.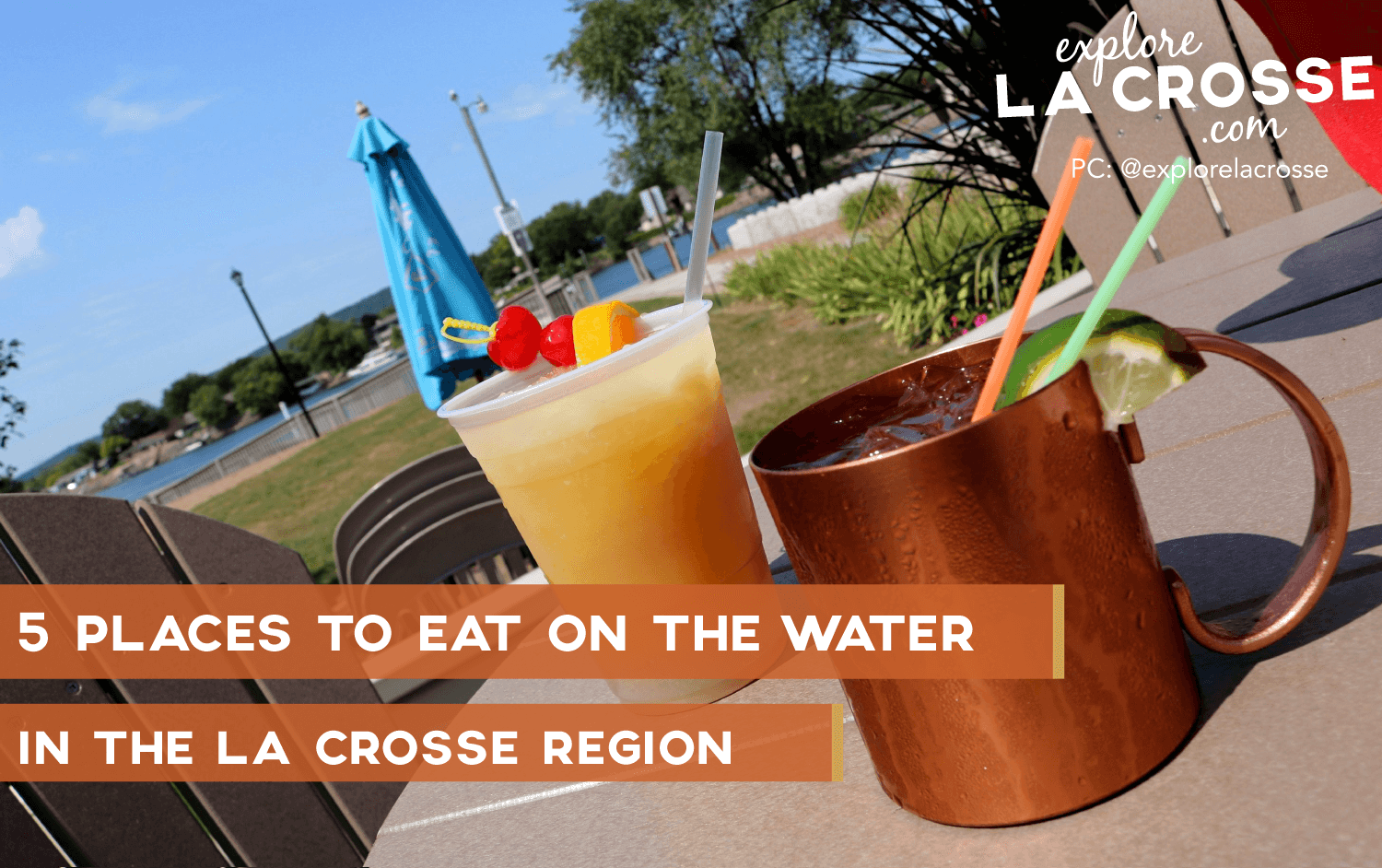 5 Places To Eat On the Water
Spring and summer are short and sweet in the La Crosse Region. Want to take advantage of the option to dine outside? Here are five* great places to eat on the water—where there's an abundance of river views and sunshine.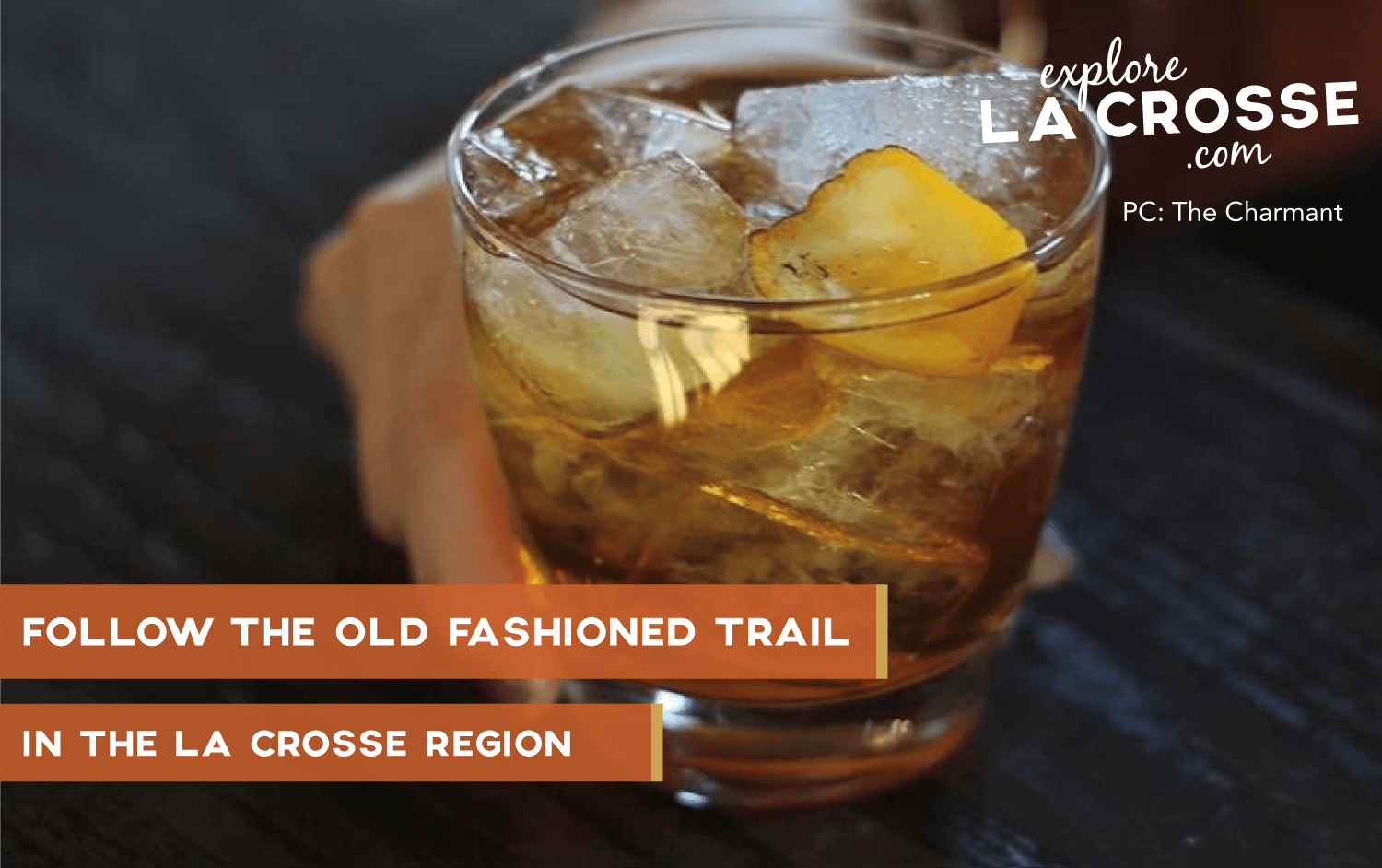 Follow The Old Fashioned Trail
Call us old fashioned, but an Old Fashioned Drink is a classic must-have here in Wisconsin. Whether you prefer it sweet or sour, it's famously paired with Friday night fish fry or enjoyed as a refreshing nightcap!