Enjoy a captivating tour in the La Crosse Region that will immerse you in history, stunning landscapes, and thriving cultural scenes. Whether you seek outdoor escapades, cultural exploration, or simply a delightful getaway, there's an unforgettable experience waiting to be discovered that will leave you longing to return time and time again.
La Crosse Queen Paddlewheel Cruises | La Crosse
The La Crosse Queen is a modern-day replica of the grand riverboats which used to ply the Mississippi in the early 1900s. She is one of the few "true" paddlewheelers still in operation in the country today. In keeping with early traditions, the boat was built with stern wheels which are her only means of propulsion. Open from spring through fall, experience one of the seven various cruises!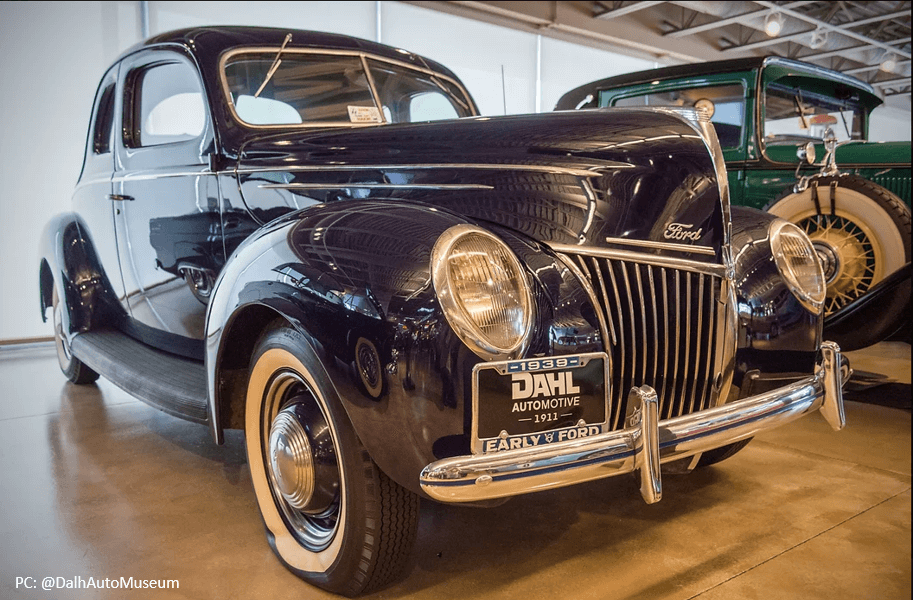 Dahl Auto Museum | La Crosse
Located near the edge of Historic Downtown La Crosse, this museum includes an illustrated timeline of Dahl Automotive's five-generation history with Ford Motor Company. Approximately 20 antique and classic cars are on display to highlight each decade from Dahl Automotive's inception in 1911. To incorporate historic La Crosse, the museum also features a re-creation of the Starlite Drive-in Theatre.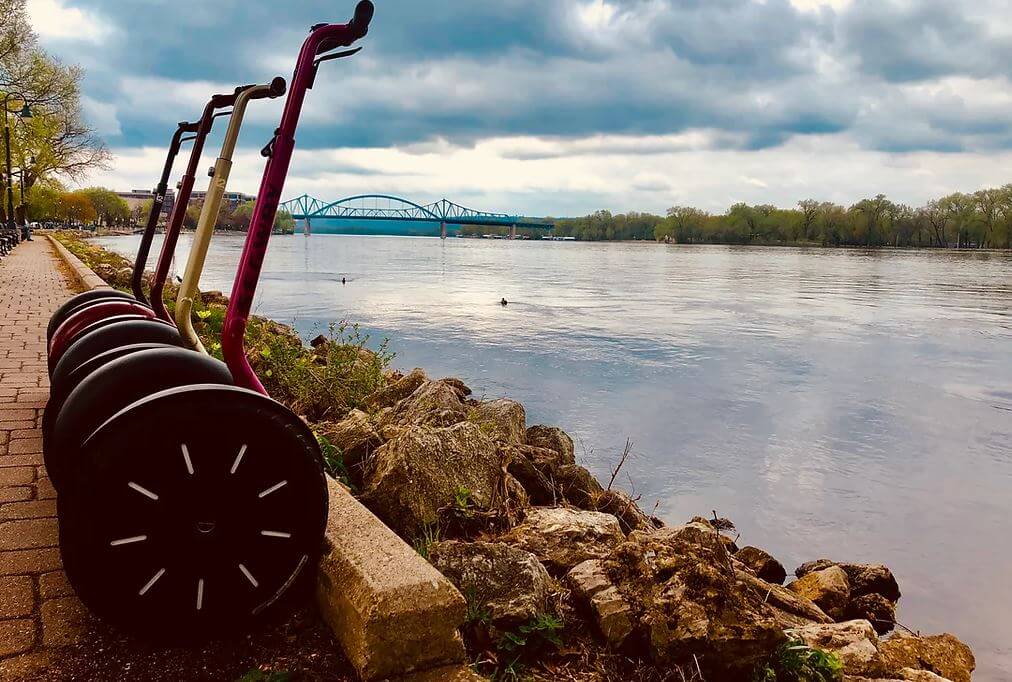 La Crosse Segway Tours | La Crosse
La Crosse Segway Tours offers something new and exciting to try! Have you ever seen a Segway and thought it looked like fun? Explore La Crosse as you glide effortlessly on a Segway while taking in the sights along the beautiful Mississippi River. Capture your memories with great photographs after selecting one of the four different Segway sightseeing tours.
Niagara Cave | Harmony, MN
Niagara Cave is one of the most fascinating and unique geological attractions in the United States. In fact, it has been rated one of the top ten caves in the nation by many outdoor activity rating sites! During the one hour, one mile, guided tour, visitors will witness an underground stream leading to a waterfall nearly 60 feet high, and several fossils dated to over 400 million years.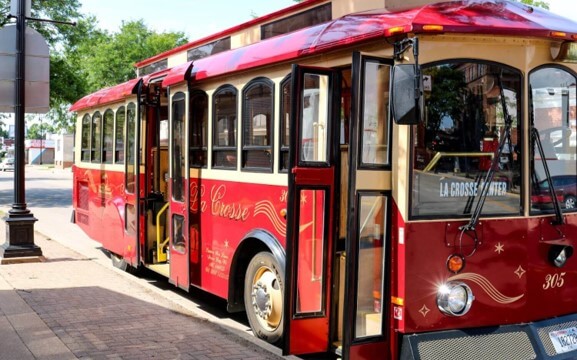 Historic & Dark Trolley Tour | La Crosse
Discover La Crosse's beautiful riverfront, historic districts and scenic parks from our unique trolley bus. The air-conditioned trolley bus tours are guided by La Crosse's knowledgeable county historical society, helping you uncover the beauty of La Crosse's riverfront, historical districts and scenic parks. Visitors can enjoy the scenery of La Crosse on this tour from from June to September.
Bluff to Bluff Experience | La Crosse
From local wine and legendary history to breathtaking views atop ancient bluffs, experience the wonder of the La Crosse Region on this captivating trolley tour. This four hour tour starts at Explore La Crosse and travels through Historic Downtown La Crosse, bluffs of the La Crosse Region, Mississippi River, La Crescent, MN, an apple orchard, and a final stop at Le Chateau!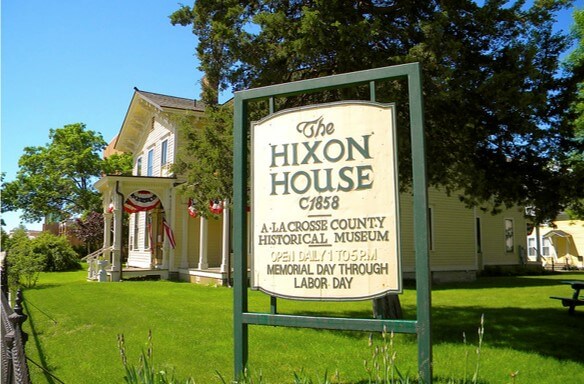 Hixon House | La Crosse
Gideon and Ellen Hixon were early pioneers, community builders, and philanthropists in La Crosse. Their home was donated to LCHS by their descendants in 1965, complete with most of its original furnishings. Tours of their beautifully preserved home bring together local history and decorative arts history into one fascinating local story.
Private tours of Hixon House are available Tuesdays-Sundays. All tours are provided by knowledgeable docents in small groups.
Kinstone Megalithic Gardens | Fountain City
Explore Wisconsin's very own "Stonehenge"! Kinstone is a modern megalithic garden with stones weighing up to 35 tons and standing up to 23 feet tall! Come to Kinstone to enjoy the beauty and peace of this sacred stone sanctuary that leaves you feeling as if you have visited an older world in a different time. Let the Land and Nature work their magic on you. They offer tours, retreats, workshops, events, and concerts! Contact to book a tour or other events.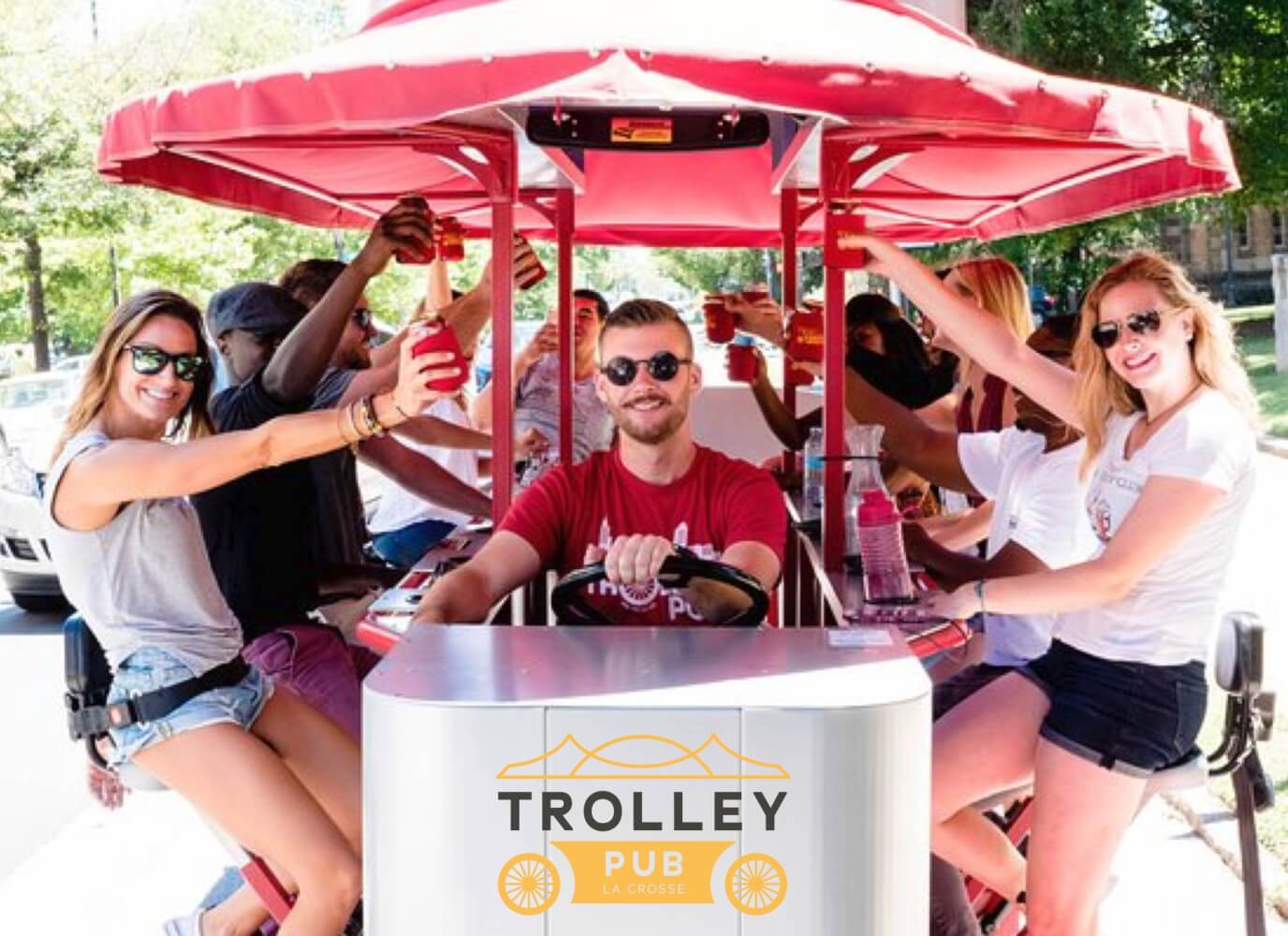 Trolley Pub | La Crosse
Trolley Pub is a BYOB pedal-powered pub crawling trolley for up to 16 people. Trolley Pub is powered by YOU and your fellow peddlers. Trolley Pub lets you experience the city in the open air, enjoy your favorite beverage and has room to fit all or your entourage! Ride around Riverside Park and make two to three stops in downtown breweries, pubs and restaurants.
10th and Cass Street Building Tour | La Crosse
Interested in architecture? Walk through this self-guided tour through the famous 10th and Cass St. buildings. The residence reflects the popular styles of the late 19th century and the neighborhood continues to display some of the best examples of Italianate and Queen Anne style homes in La Crosse. The Tenth and Cass Streets Residential Historic District was listed on the National Register of Historic Places in 2000.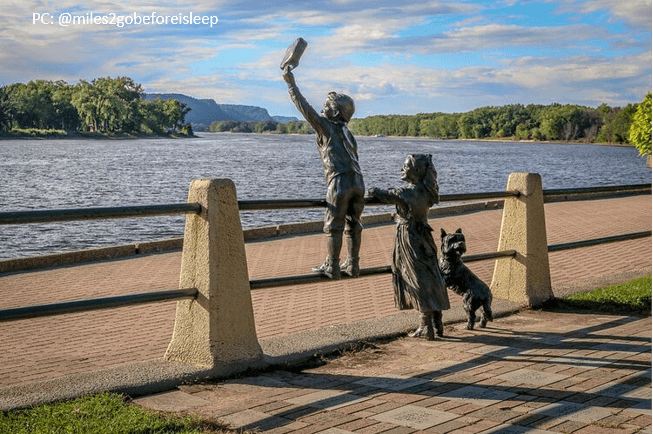 Sculpture Tour | La Crosse
If you're interested in art and sculptures, look no further! The La Crosse Region has many outdoor sculptures placed around town. Follow this self-guided tour to learn about their meaning, the artists, and more!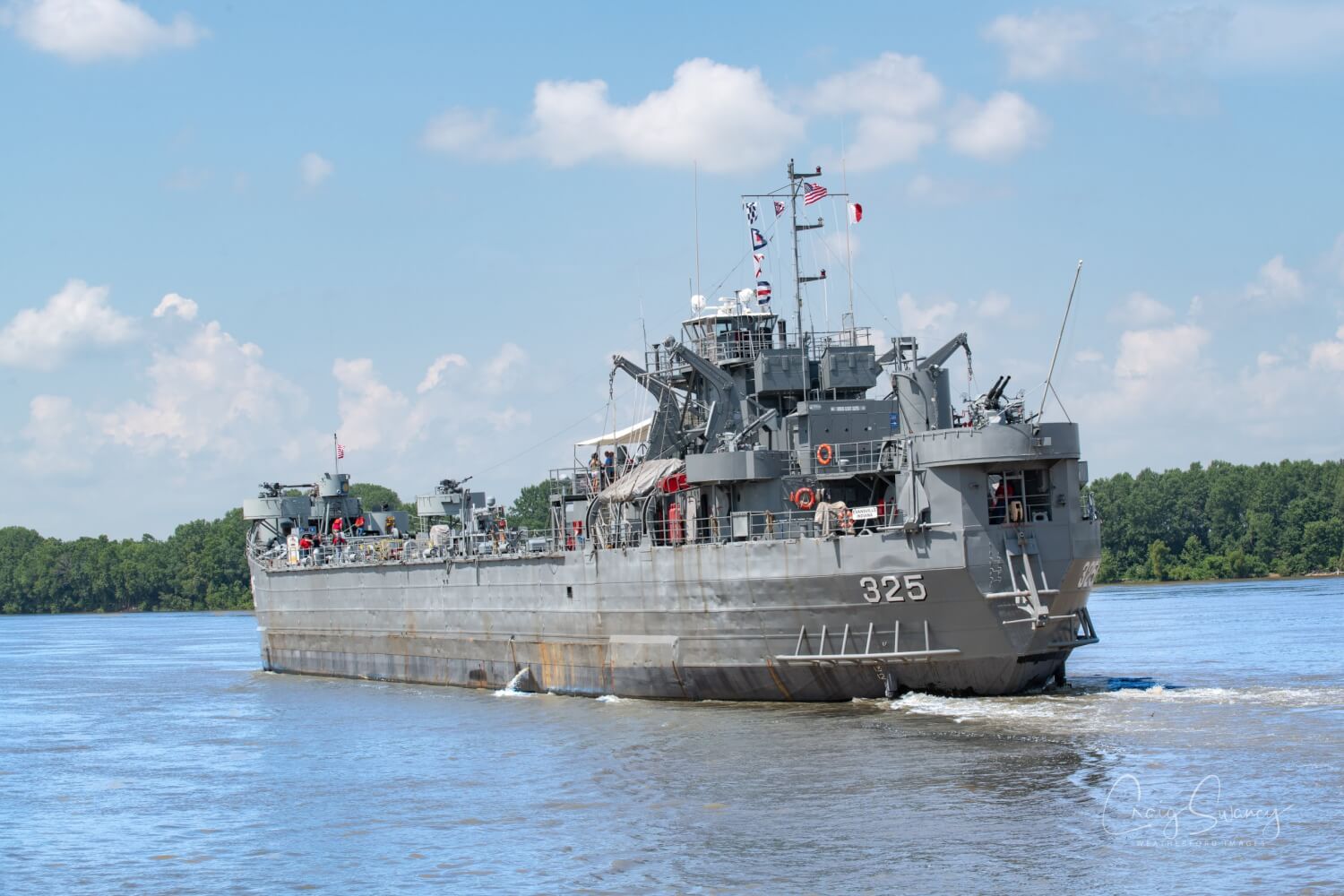 LST 325 Tour | La Crosse
The LST 325, a Landing Ship Tank, a 328-foot-long ship will dock in Riverside Park. It will be available for purchased tours August 31st– September 4th from 9 am to 5 pm. The LSTs were used during World War II, Korea, and the Vietnam conflicts. The LST 325 was one of the first to be built and it is now the only operational LST in the United States.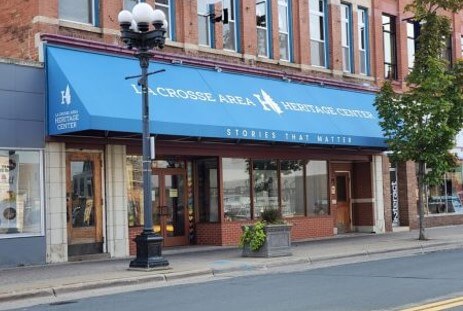 La Crosse Area Heritage Center |
La Crosse
Dive into the local history that brings the community together and experience the surprising connections between the region's past and present. The La Crosse Area Heritage Center will provide unique opportunities for visitors to discover the astounding stories of all who came before. As a curated museum of the La Crosse County Historical Society, cultural center, and gathering place, the La Crosse Area Heritage Center is both seeker and keeper of stories that matter.
Norskedalen Heritage & Nature Center | Coon Valley
Norskedalen Nature and Heritage Center welcomes you to take a step back in time as you revel in their nature and heritage displays. You will be escorted on a guided tour of their 1890s restored pioneer log homestead. Afterwards, take a refreshing tour, take a refreshing walk on their many trails, enjoy a picnic lunch in an open-air shelter, and browse around the arboretum. The destination also offers snowshoe rentals so don't forget to explore this famed destination in its winter-wonder as well!
Design A Cruise
Design A Cruise, our Double Deck Twin Engine Pontoon is 30 feet long, 10 feet wide, and powered by twin engines. It is a double-deck pontoon so you can enjoy your view from either deck. Choose cruises for an hour, or up to 8-hour excursions. You decide how long your voyage will be on the Mighty Mississippi! Enjoy your custom cruise on the water with Design A Cruise and Captain Rob!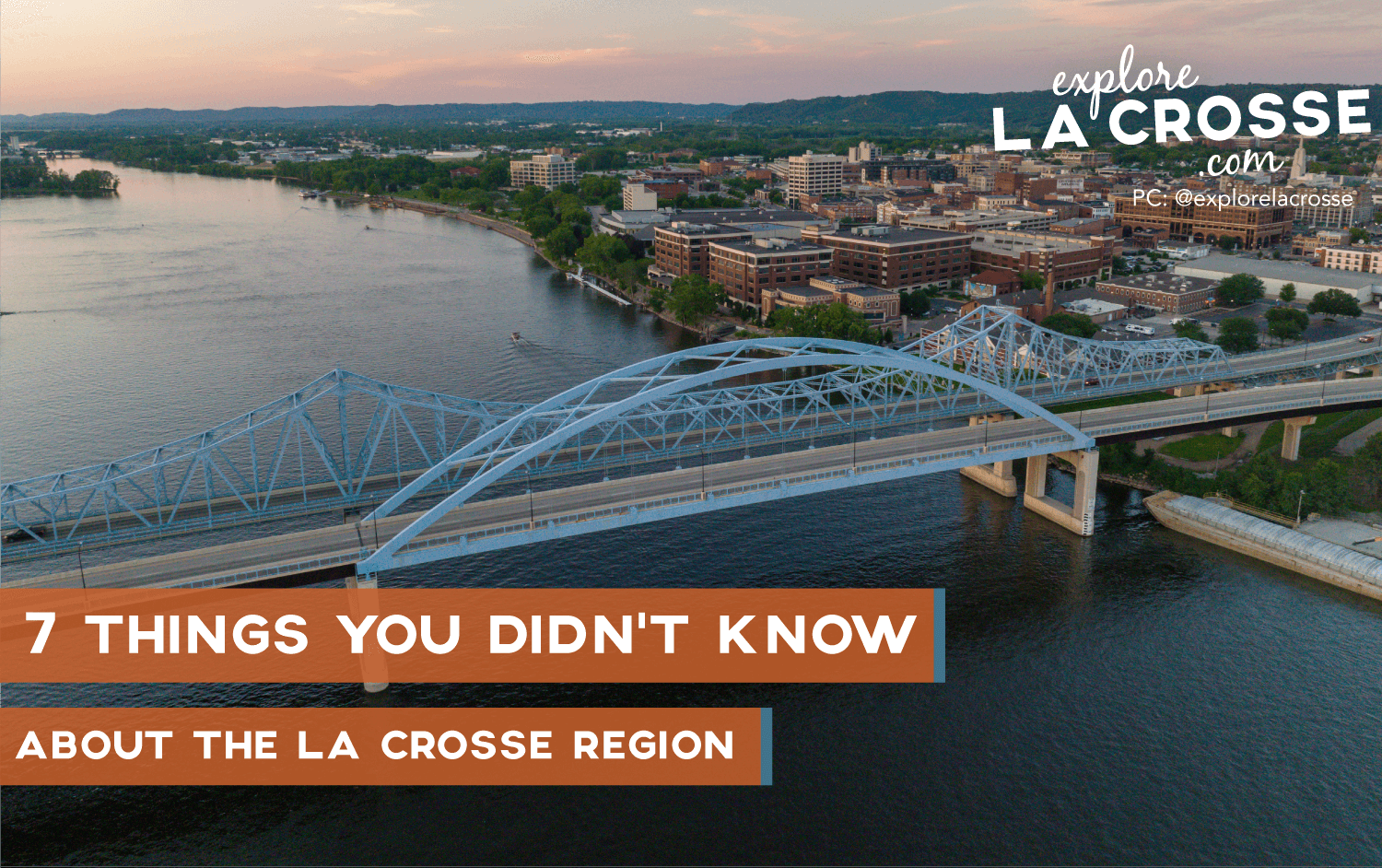 7 Things You Didn't Know About The La Crosse Region
The majestic bluffs and grand Mississippi River are the backbones of the La Crosse Region. However, there are some unique facts about the area that you may not know! Test your knowledge and check out seven things you may not realize about the La Crosse Region!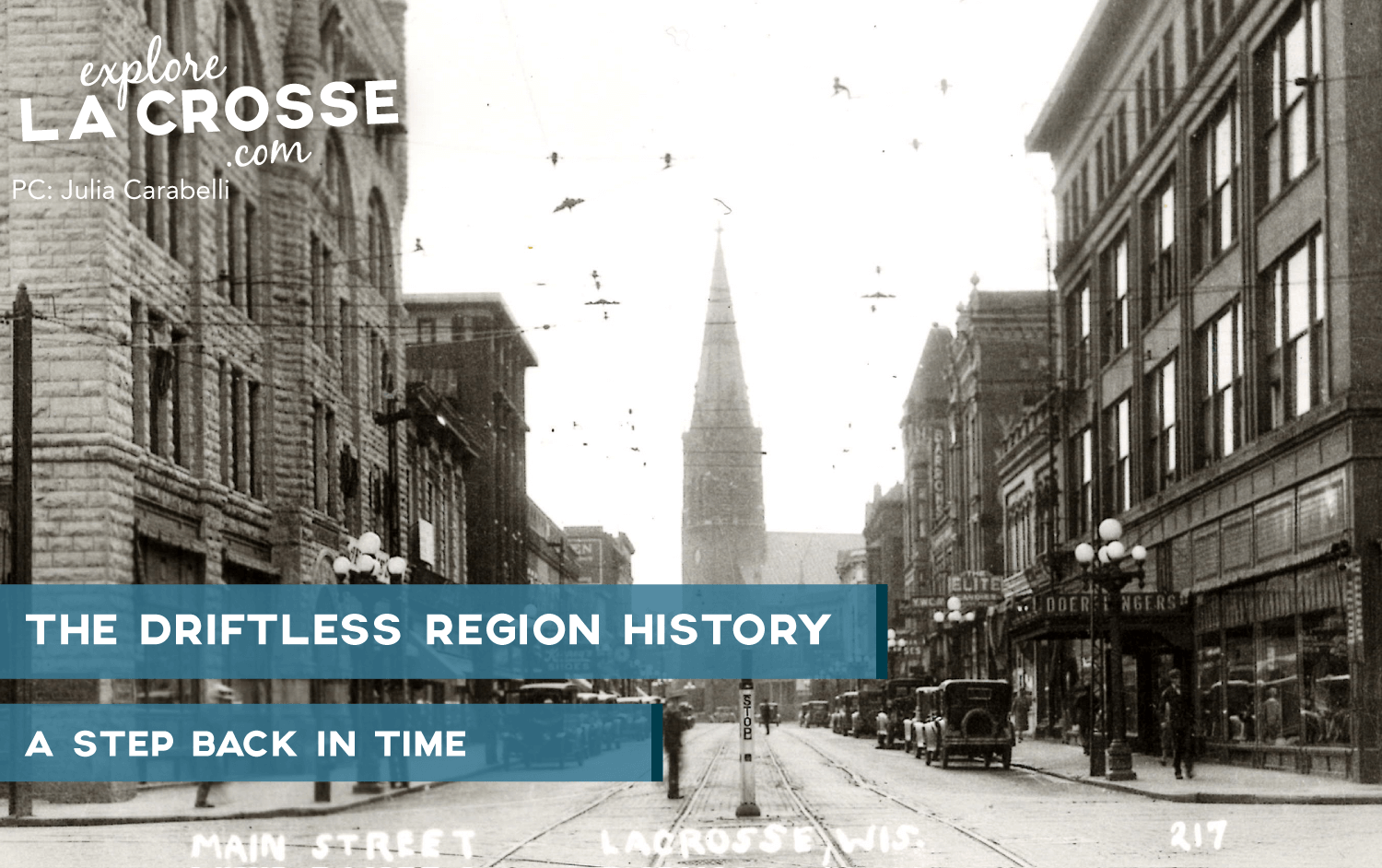 The History of
the Driftless Region
Take a step back in time and learn about the rich culture & history in the La Crosse Region. The "Driftless" Region has a history that started long before the glaciers missed us, leaving us rolling hills and a natural playground. Learn about the La Crosse Region through a historic timeline.