Rest easy and cozy up in a La Crosse Region at a beautiful Bed & Breakfast!
Whether you seek a romantic retreat, a peaceful escape, or a base for exploring the area's natural wonders and cultural treasures, these bed and breakfasts offer a delightful blend of comfort, character, and warm hospitality, ensuring an enchanting experience for every guest.
Bentley-Wheeler Bed & Breakfast
La Crosse's only multi-historic award winning Bed and Breakfast! The B&B is nested in La Crosse, WI in two refurbished and finely detailed historic homes and is a two-time winner of the La Crosse Preservation Alliance Historic Heritage Award and winner of the Wisconsin Trust for Historic Preservation Award. The Bentley-Wheeler is located in the 10th and Cass Streets Neighborhood Historic District, and the properties are both listed in the National Registry of Historic Places by the United States Department of The Interior. With an emphasis on Queen Ann architectural style and a guest house, there's plenty of room for your whole crew.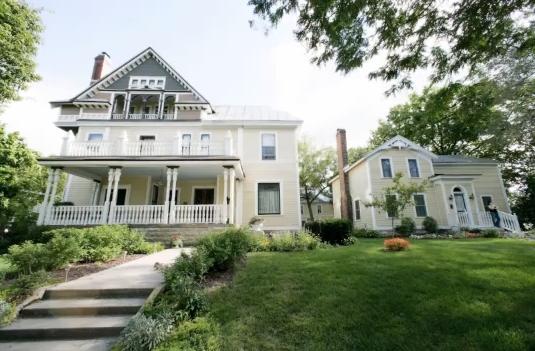 Castle La Crosse
Castle La Crosse is a spectacular Bed and Breakfast located in charming La Crosse. This 1892 house features five guest suites all with private baths and a lavish morning breakfast. Guests have access to ground floor accommodations that include the music room, library, sun porch, master chef breakfasts and more. Castle La Crosse is also an award winning B&B, their most recent awards have been awarded from Travelers Choice and TripAdvisor in 2021, winning the Most Welcoming B&B in the U.S. All are bound to appreciate the splendor located inside this magical home.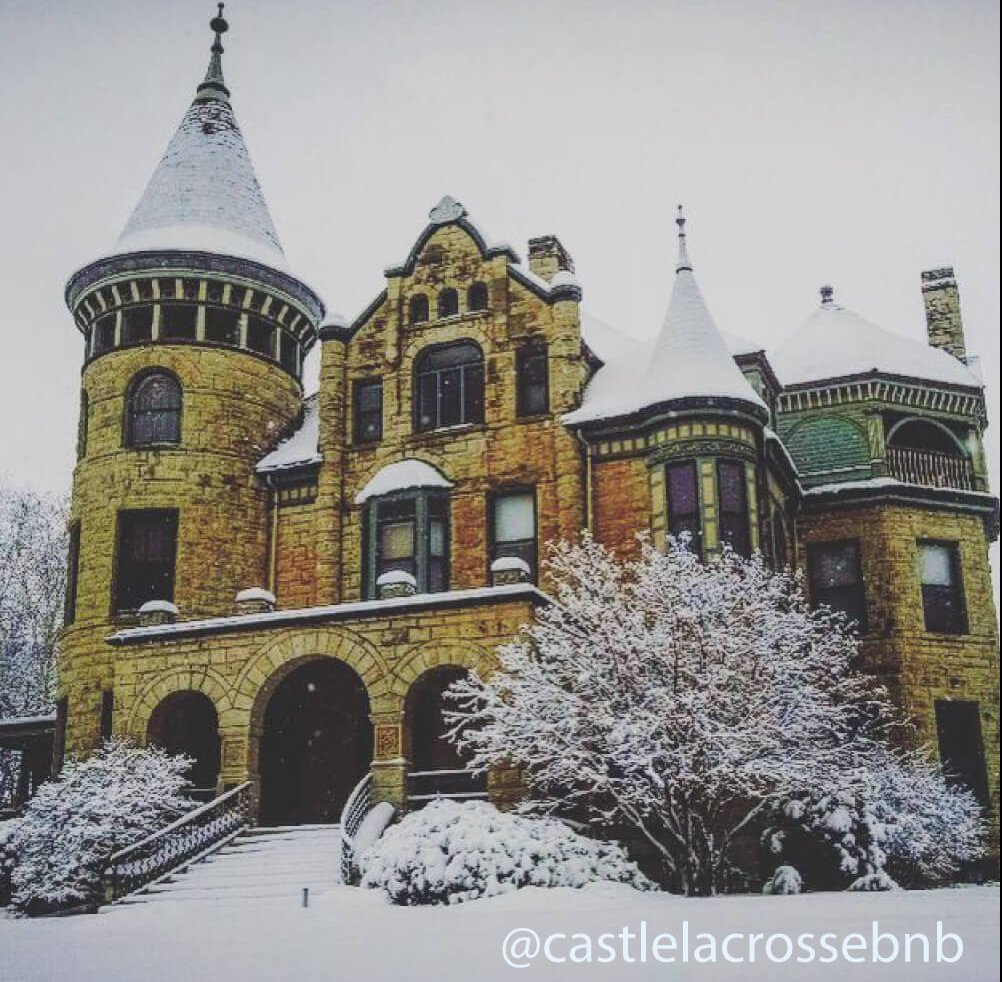 Wilson Schoolhouse Inn
Nestled in the heart of the country-side, the Wilson Schoolhouse Inn is perfectly located for a weekend break or a leisurely midweek holiday. It was built in 1917 and functioned as a one-room school until 1965. The inn was recently restored and elegantly furnished to retain the "open" atmosphere of the original schoolhouse. It still maintains much of its original character and charm with the original slate blackboard and school desks. The schoolhouse is listed on the City of La Crosse, the State of Wisconsin, and the National Register of Historic Buildings.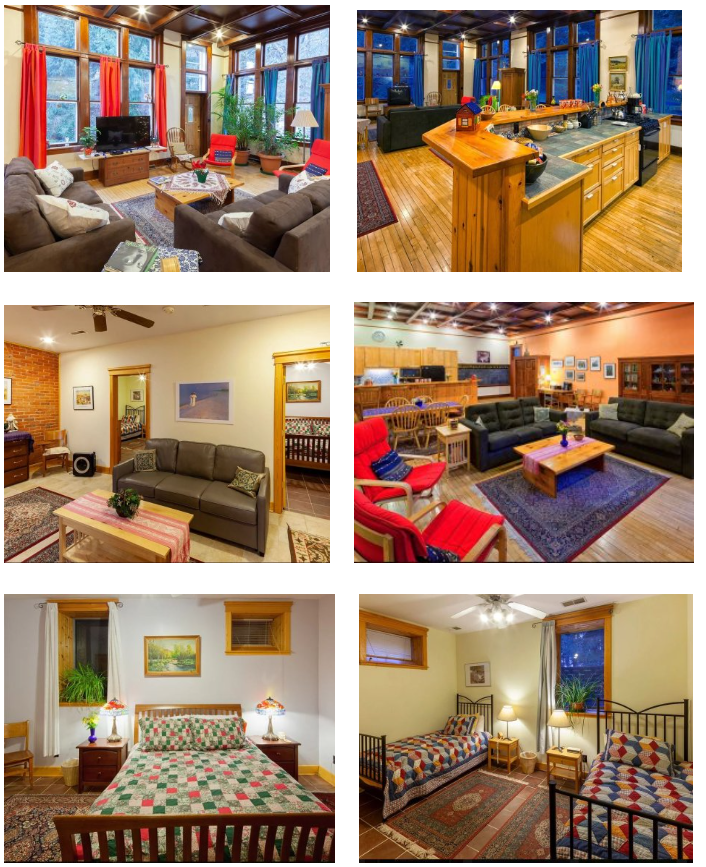 Justin Trails Resort
Welcome to the 200-acre Driftless Region Wisconsin Bed and Breakfast where land is plentiful, buildings are few. Not to mention, TripAdvisor rates them as one of the top Wisconsin Bed and Breakfasts! They have welcomed guests for 35 years at their family-owned and loved farm resort which has been in the Justin family since 1916. You will find them among the Hidden Valleys of Southwest Wisconsin. Enjoy eco-luxury, pet-friendly lodging in farmhouse suites and log cabins with kitchenettes, whirlpools, and cozy fireplaces in their Sparta, Wisconsin B&B.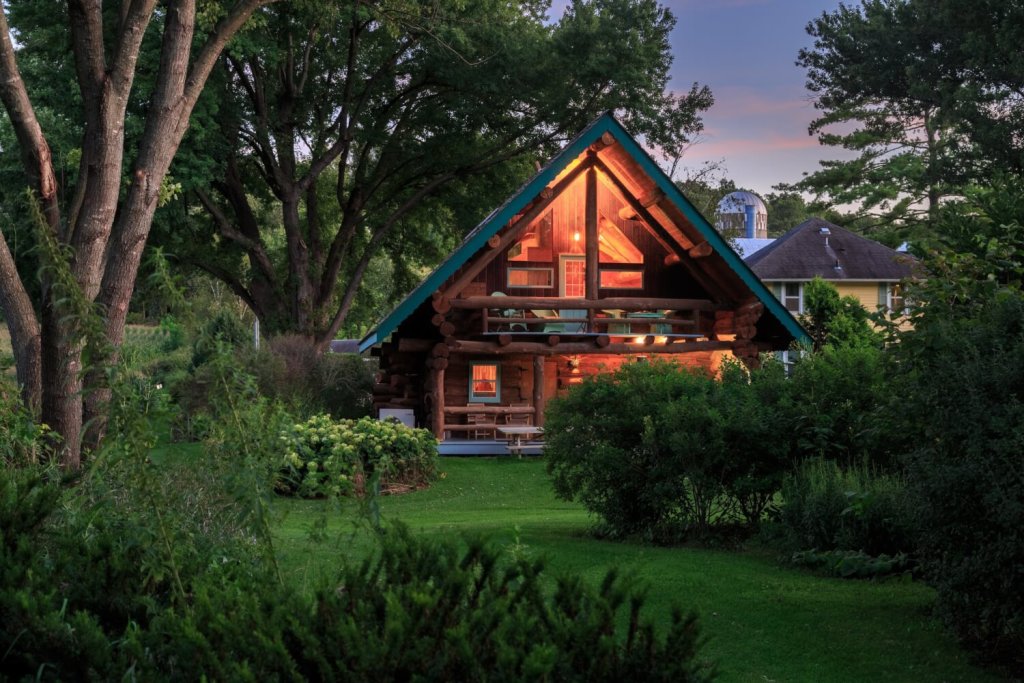 Rainbow Ridge Farms Bed & Breakfast
Rainbow Ridge Farms Bed and Breakfast is a charming turn-of-century working farm. Nestled in a peaceful valley, guests can relax and enjoy the area`s attractions and farm activities that vary by season. As a guest, you are welcome to help milk goats, feed babies, work in the garden, and collect eggs for breakfast in the morning. Their weekend breakfast is served family style on their Amish hand-crafted table. The family invites you to enjoy fresh fruit, locally made yogurt, fresh breads, baked goods, coffee and juice.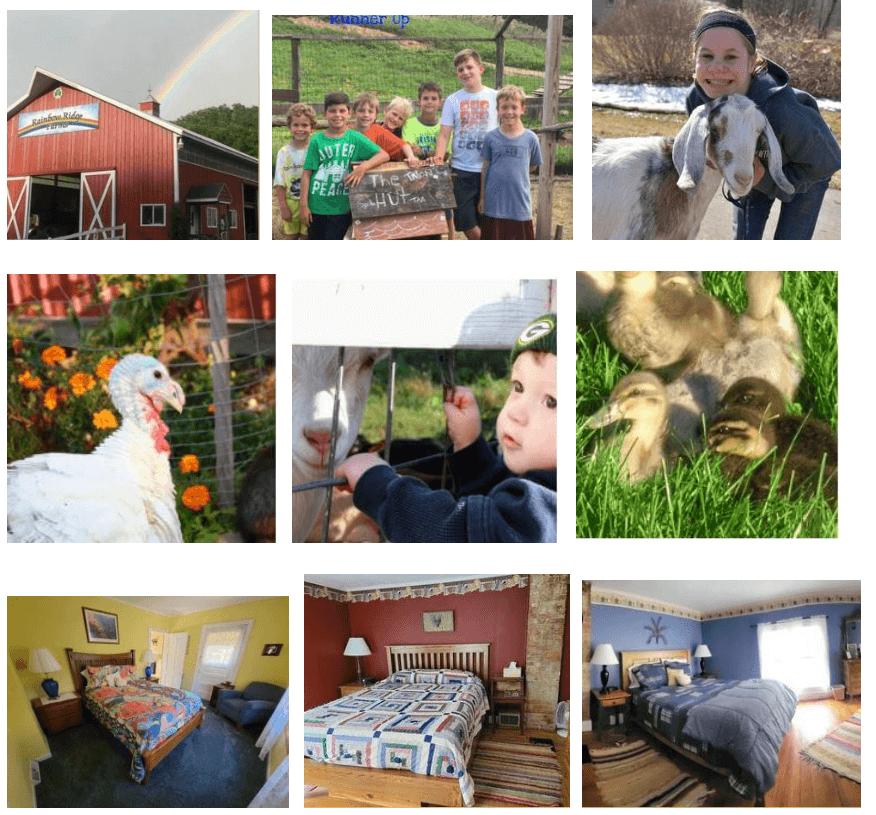 Brambleberry Winery and Country Inn
Brambleberry Winery and Country Inn is one of Western Wisconsin's best high-quality wedding venues, winery and bed & breakfasts! Not far from the Great River Road, Brambleberry Winery is located 33 miles North of La Crosse (Town of Franklin, rural Taylor/Ettrick.) Open on weekends, Brambleberry sources the finest grapes around the world and offers a wide variety of delicious dry reds, crisp whites and their popular "Sweetie" wines. The Bed & Breakfast also features, themed rooms (English Country Room, French Impressionist Room, Highland Room, Majestic Stag Room, and private farmhouse rental) Special and unique, Brambleberry Winery is a must visit for wine and unique lodging lovers!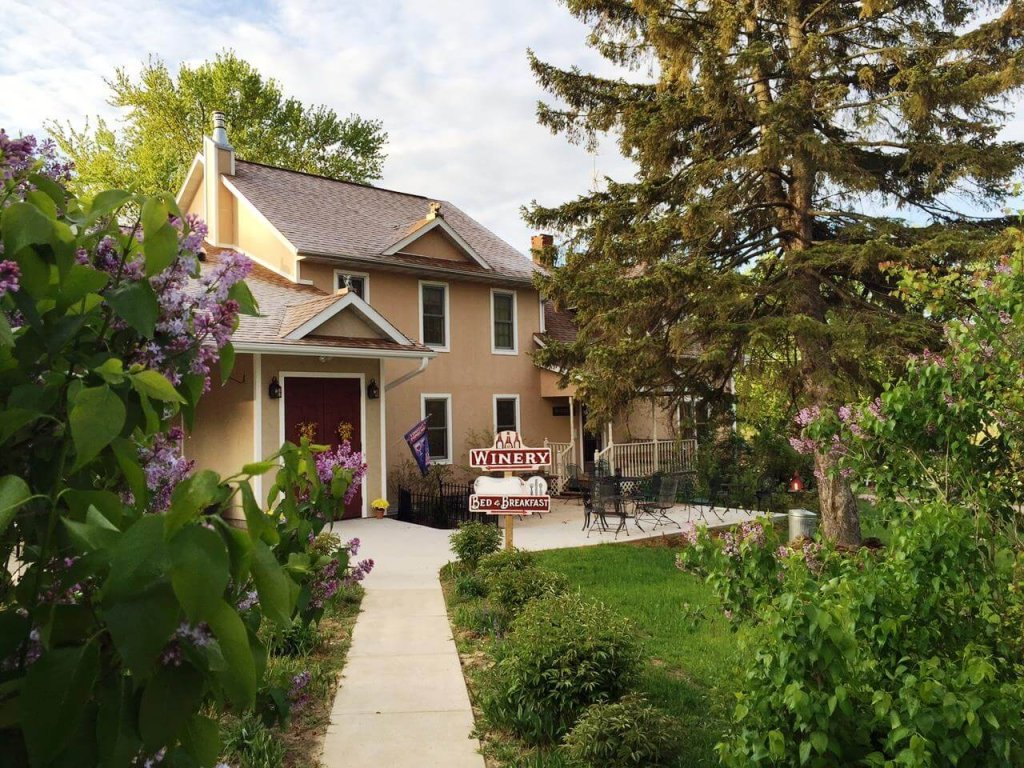 Whatever your lodging preference, you'll find beautiful accommodations and hospitality ready for making memories with those who matter most!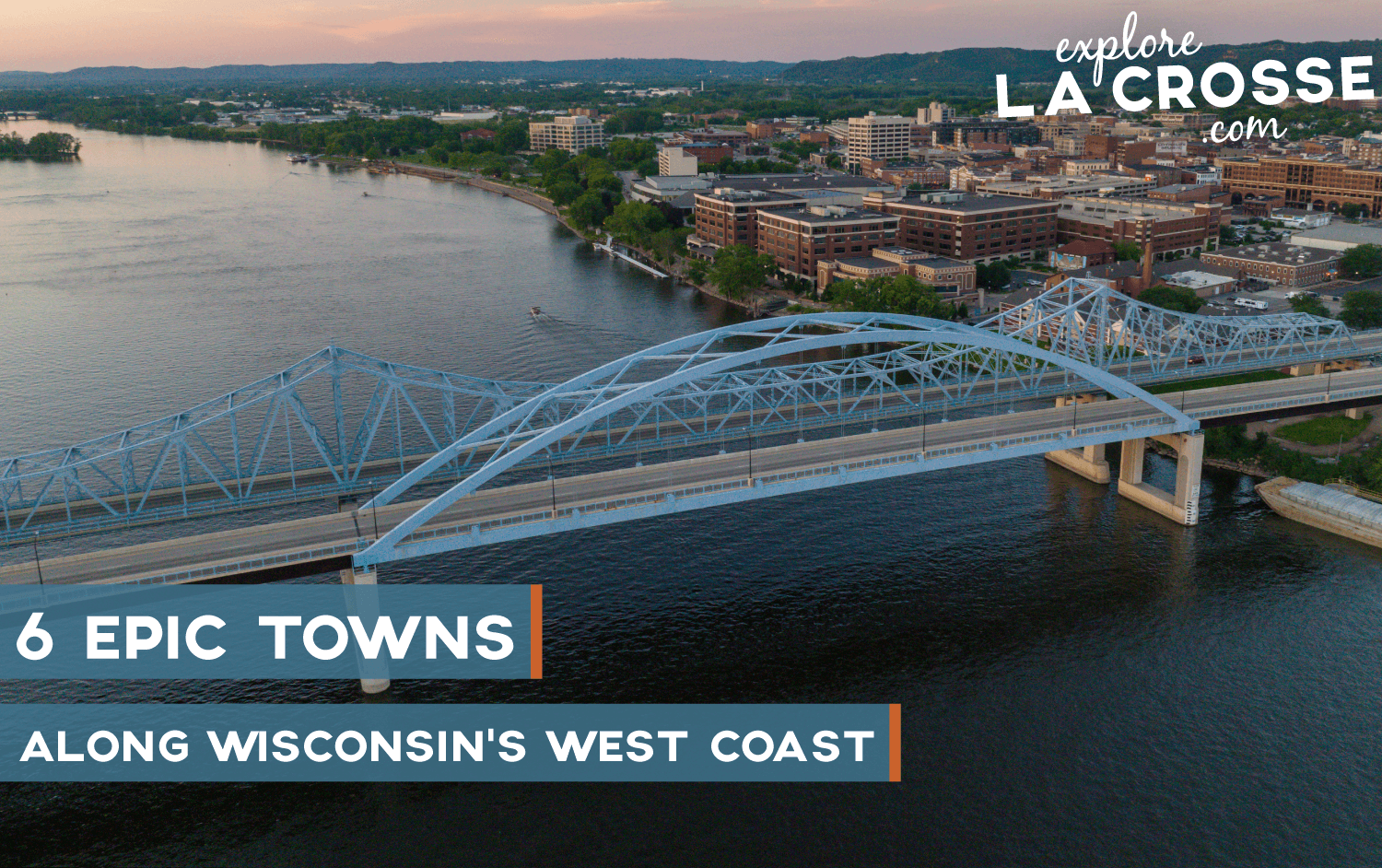 6 Epic Towns Along Wisconsin's West Coast
Wisconsin's West Coast is a hidden gem that offers visitors a unique mix of natural beauty, historic charm, and vibrant culture. Nestled along the Mississippi River lies the La Crosse Region; home to a variety of charming towns that each offer their own distinct flavor and personality. From bustling riverfront communities to peaceful rural escapes, there's something for everyone on Wisconsin's West Coast!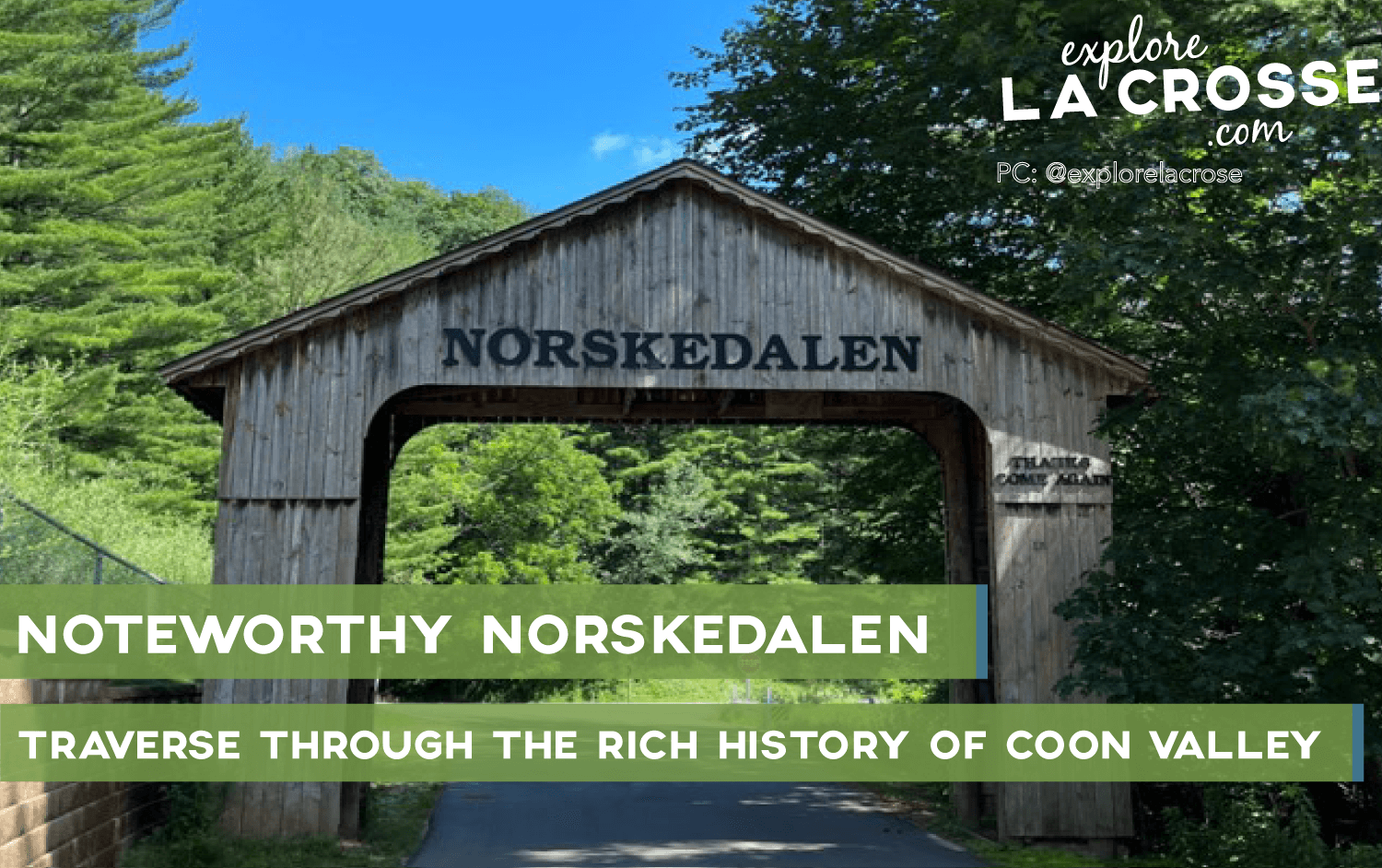 Note-Worthy Norskedalen
Whether you are a history bluff, nature guru, or any experience level of hiker, Norskedalen has something for you! Norskedalen is always updating their hiking trails with varying levels of difficulty, each trail with a scenic view and even more breathtaking nature. Once you are finished with exploring, learn about the fascinating houses you just saw, and the rich history within the center.