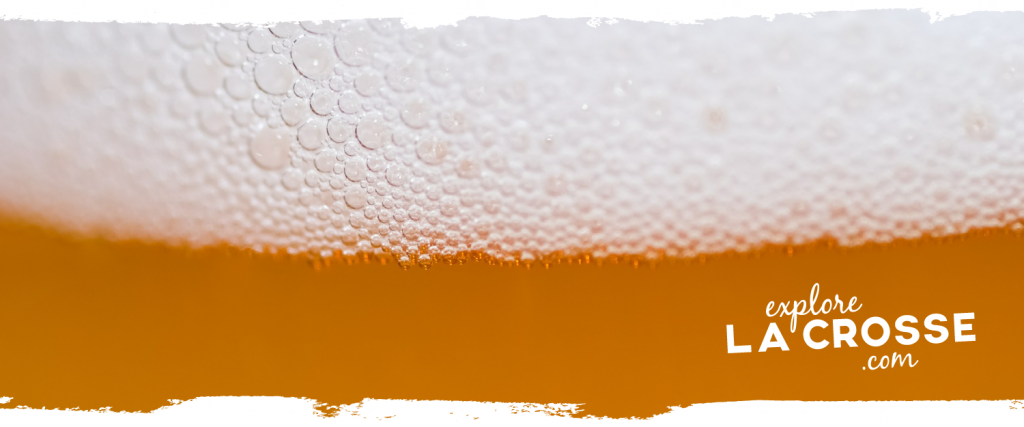 Whether you're a beer sommelier or an average joe, craft beverages are often a crowd favorite.
Local wineries, distilleries, and breweries all present unique beverages, eccentric ambiances, and distinct characters all their own. If that isn't enough to peak your interest, check out these 5 reasons to crave local craft beverages!
1. Superior Conversation
Sure, you can party right with Bud Light but you don't get a flight and you won't get a flawless food pairing either. Craft beverage groups are known for the variety of options you can sample. What is a better conversation topic than that of discussing beer, unique wines, or custom distilled beverages? When it is safe, getting to compare and contrast, find your favorite brew, share laughs among the grapevines, and enjoy a behind the scenes tour of a local distillery creates endless memories to reflect on for years to come.
2. Greater and More Creative Variety
Many commercial beer connoisseurs or wine aficionados have selected their "favorite" beverage, but it leaves you wondering, have they ever tasted the Hype Machine: Paradise Smoothie from 608 Brewing Co., award-winning Fieldnotes Vodka from La Crosse Distilling Co., or Frontenac Gris, a cherry and orange-colored wine with hints of tropical fruit from River View Vineyard & Winery in La Crescent, MN? The beauty of craft beverage groups is that they tend to offer a wider variety and selection and are allowed much more creativity to master the perfect flavor, designed for you.
3. Sophisticated Taste
Craft beverage groups take pride in their production. So, they tend to seek out the best, sometimes locally sourced, ingredients to make the best drinks and strive to be socially responsible – unlike commercial companies focused on pursuing cost-effective options. Whether the grapes are home-grown or the hops are unique, like in the Linalool IPA, the only IPA brewed with Northern Discover hops at Pearl Street Brewery, these groups boast of their unique, high-quality twist on timeless beverages.
4. Specialty Drinks for Every Season
Everyone has a unique pallet, but it is not hard to assume that fruity, punch flavored craft beverages aren't preferred during the winter months, and drinks that feature apple or pumpkin may be more appropriate in the fall. Craft beverage groups take advantage of these periods to inspire creative, seasonal beverages. Talk about craving! If you fall in love with one of these specialty selections, you're definitely doomed to crave its return all year long…
5. Supporting Local Businesses
Whether flavors, ingredients, and flight samples inspire your desire to try something new or not, it is hard to deny that one of the most rewarding aspects of craft beverages is supporting local businesses. Family-owned, historical, or urban settings alike, small businesses are the pride of our communities, and their service tends to be second to none. The La Crosse Region is blessed to have many craft beverage groups as locals and takes pride in supporting their success. When the time is right, and it is safe to travel, the Craft Beverage Trail is designed to do just that; support our local breweries, wineries, and distillery and promote visits to their one-of-a-kind settings, ambiances, and cultures.
Has the craving hit yet? If so, visit their websites for the most updated information and to learn their available service options!
If you're looking for a list of all the La Crosse Region wineries, breweries, and distilleries, look no further!
Breweries:
608 Brewing Co. | La Crosse, WI
Turtle Stack Brewery | La Crosse, WI
Pearl Street Brewery | La Crosse, WI
Skeleton Crew Brew | Onalaska, WI
Wineries:
Garvin Heights Vineyard | Winona, MN
Elmaro Vineyard | Trempealeau, WI
Tenba Ridge Winery | Blair, WI
Brambleberry Winery | Taylor, WI
River View Vineyard & Winery | La Crescent, MN
DnA Vintners | La Crosse, WI
Branches Winery | Westby, WI
Lost Island Wine | Onalaska, WI
WineSitter BrewHouse La Crosse, WI
Distillery:
La Crosse Distilling Co. | La Crosse, WI