Prepare to roll up your sleeves and get messy with these unique, hands-on activities! Get up close and personal with adorable farm animals, paint or be painted on, and dig into the great outdoors with all things gardening!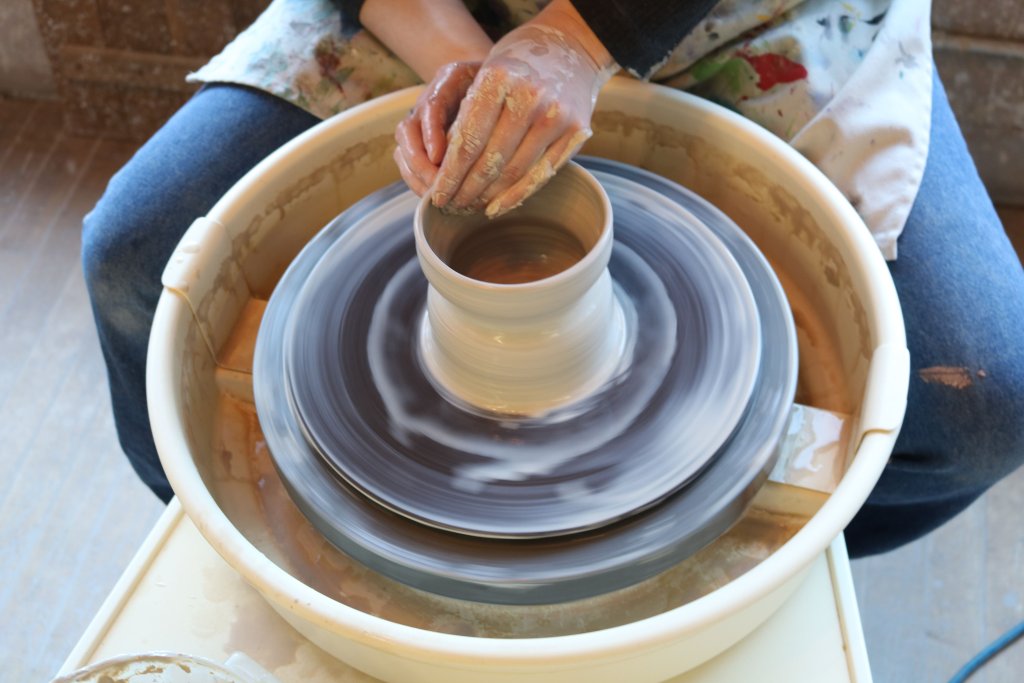 ---
Hands On: Check out these unique animal Encounters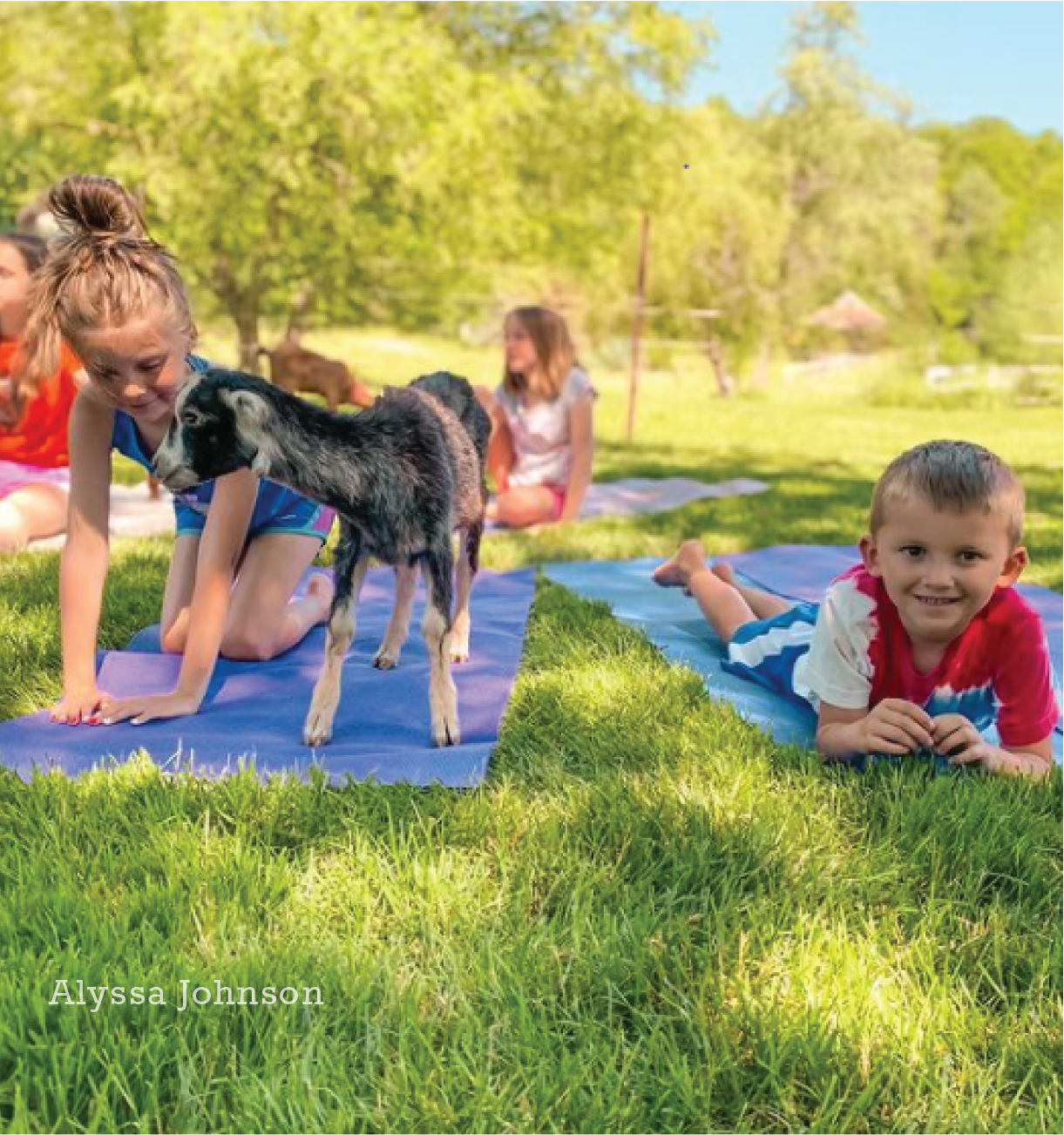 Rainbow Ridge Farms
Traditional yoga is out – goat yoga is in!
Rainbow Ridge's goat yoga is the perfect way connect with mind, body, and soul all while becoming one with nature! Classes are fit for all experience levels so you can enjoy stretching and destressing as these adorable baby goats keep you company! Could you ask for a better yoga partner?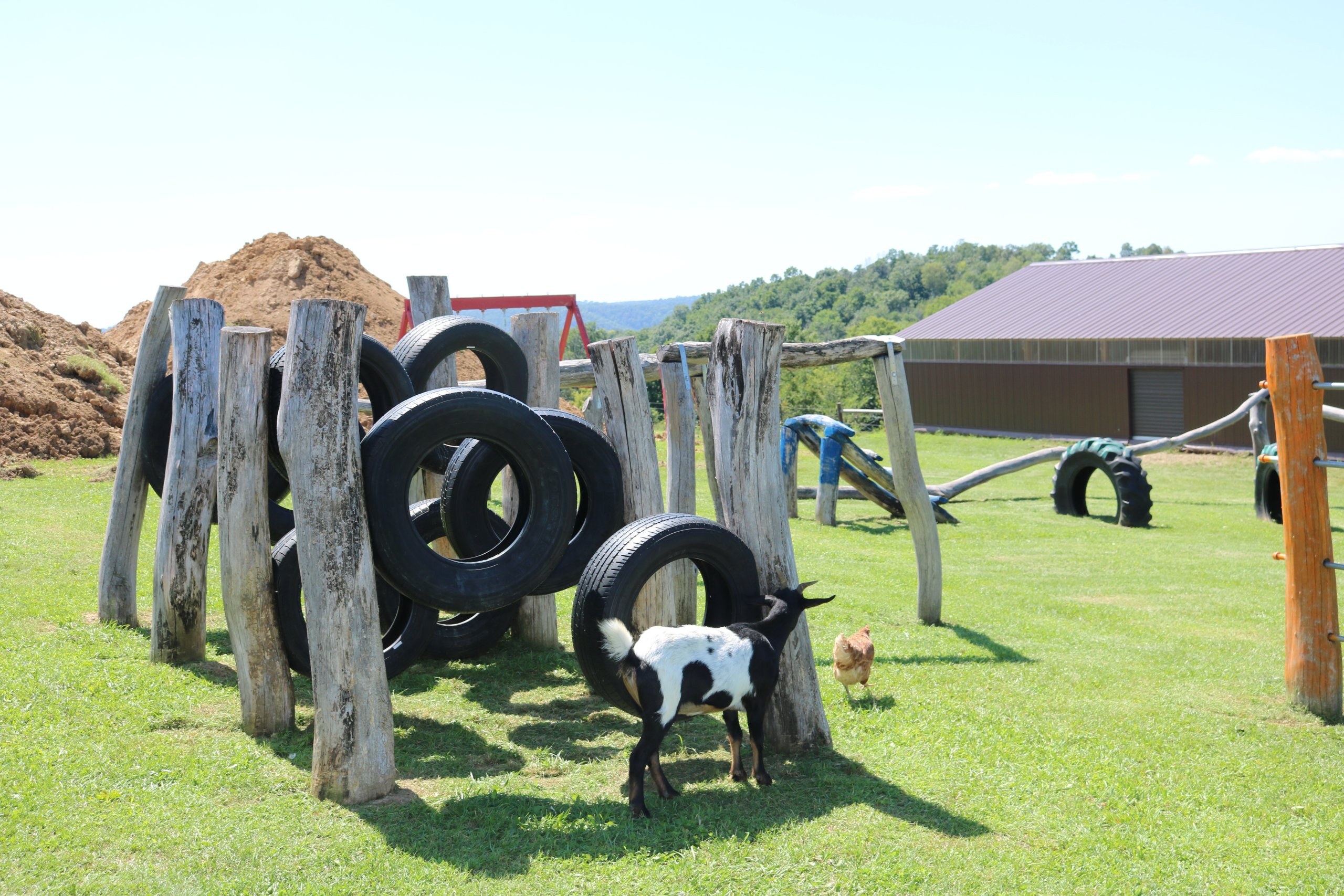 Lambs, calves, and goats – Oh My!
Hidden Hills' petting farm has all of your favorite farm animals! Hold sweet baby lambs, pet calves, and watch baby pigs as they learn how to dig for the first time. If you can't resist the urge to take home a furry friend, they even offer rabbit adoption! Check out the Mini-Rex and Silver-Fox Rabbits waiting to find their fur-ever home!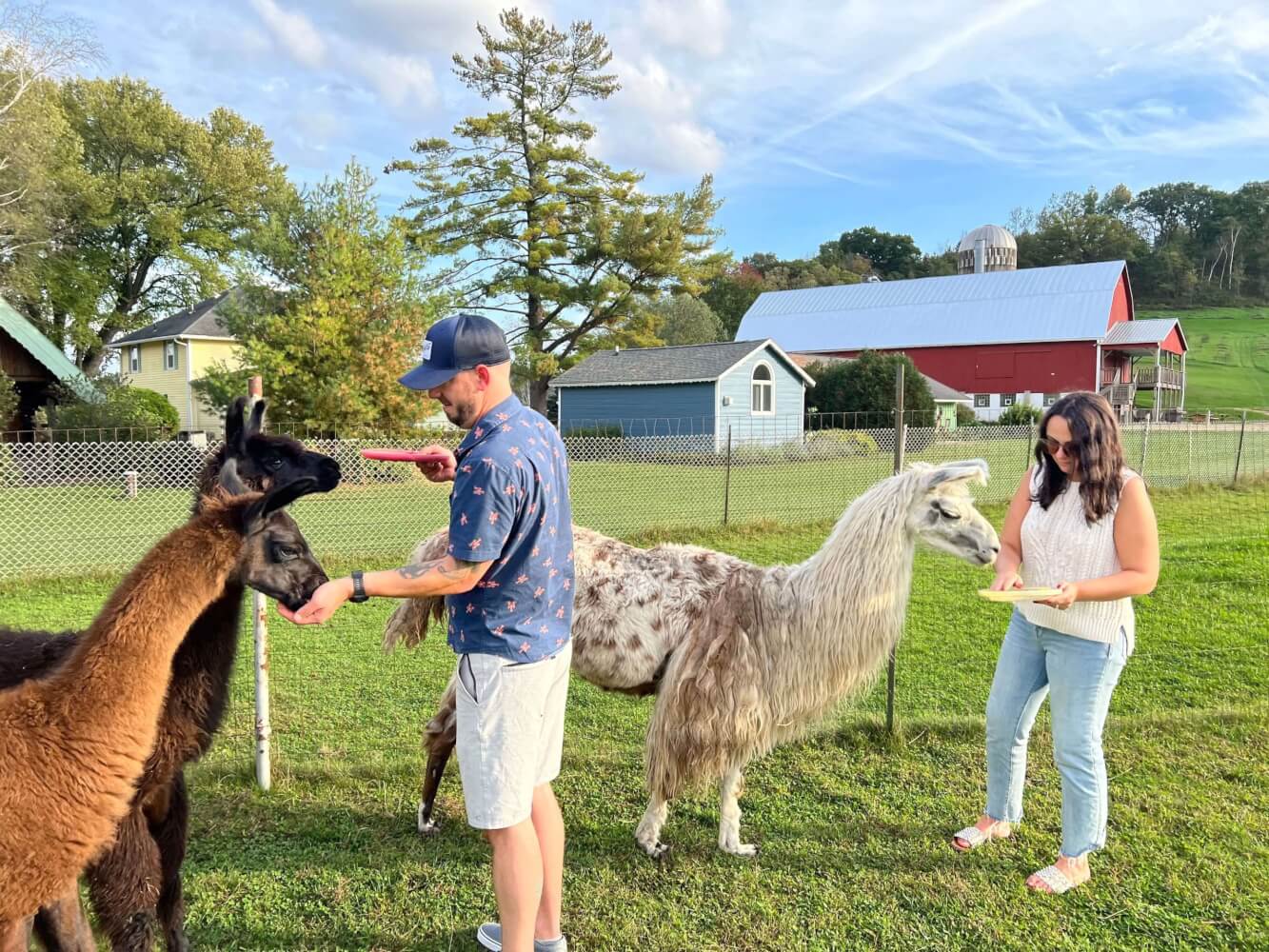 Justin Trails
Llama take a selfie…
Get up close and personal with Justin Trails' llama encounter experience. Their two llamas, Porter and Stout, are eager to meet visitors – especially those with treats in hand! Don't miss the opportunity to intimately feed the sweet, loving llamas. In no time you'll have two new furry friends!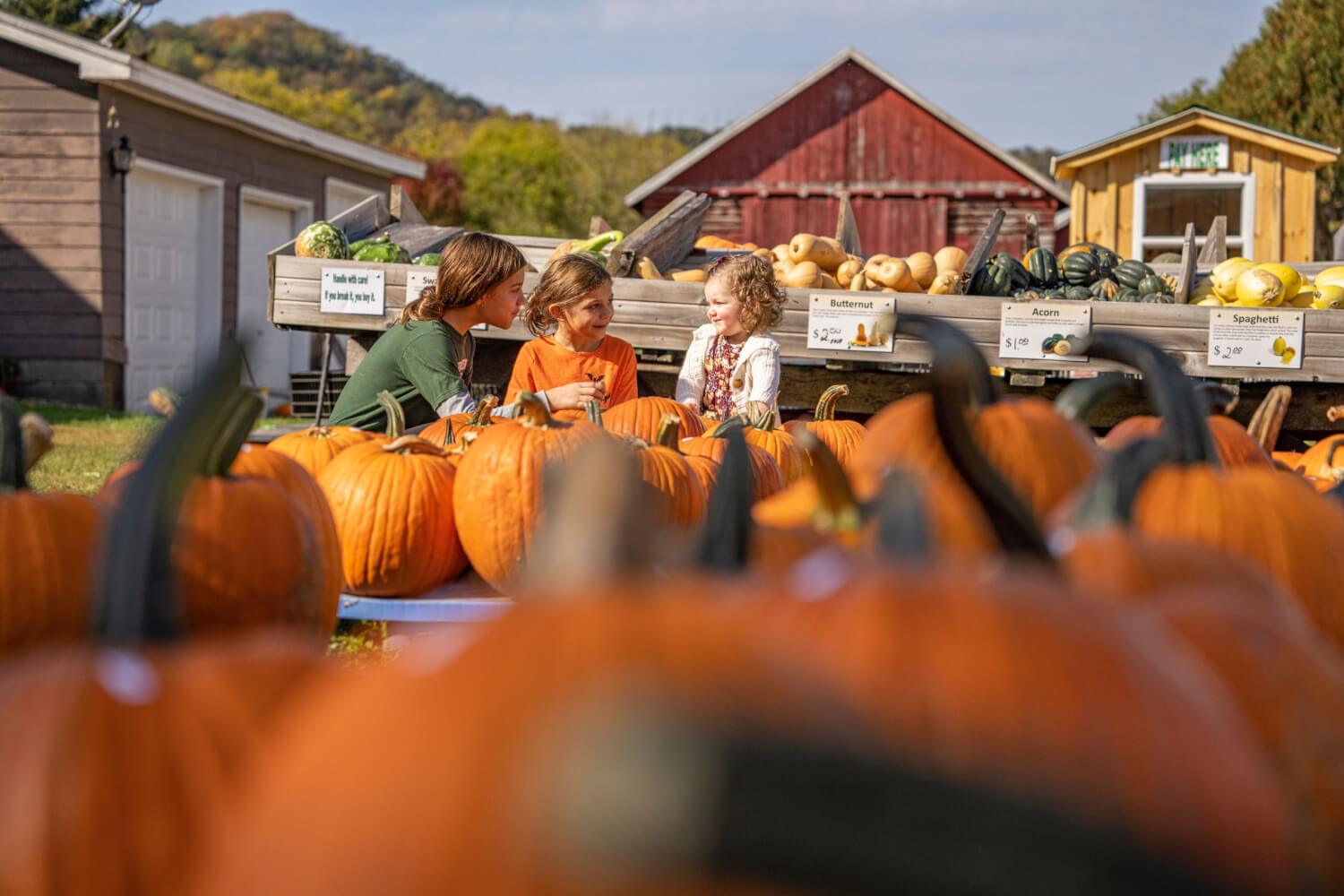 Farm Frenzy!
Between the iconic corn maze, pumpkin patch, and gentle farm animals – family friendly fun is boundless at Hidden Trails! Explore on foot one of Wisconsin's largest corn mazes as you navigate the latest annual design! Next, pick a pumpkin perfect for carving! And before you leave, be sure say 'hello' to the farm animals!
---
Get Messy: Pigment Perfect Fun
All Glazed Up
Picasso has nothing on your skills!
Unwind and let the creative juices flow at All Glazed Up. Trust your artistic vision and paint your own pottery or try your hand at fusing glass and jewelry to make one-of-a-kind pieces! Want some guidance? Grab a few friends and partake in a Sip and Paint canvas painting class! The choice is all yours!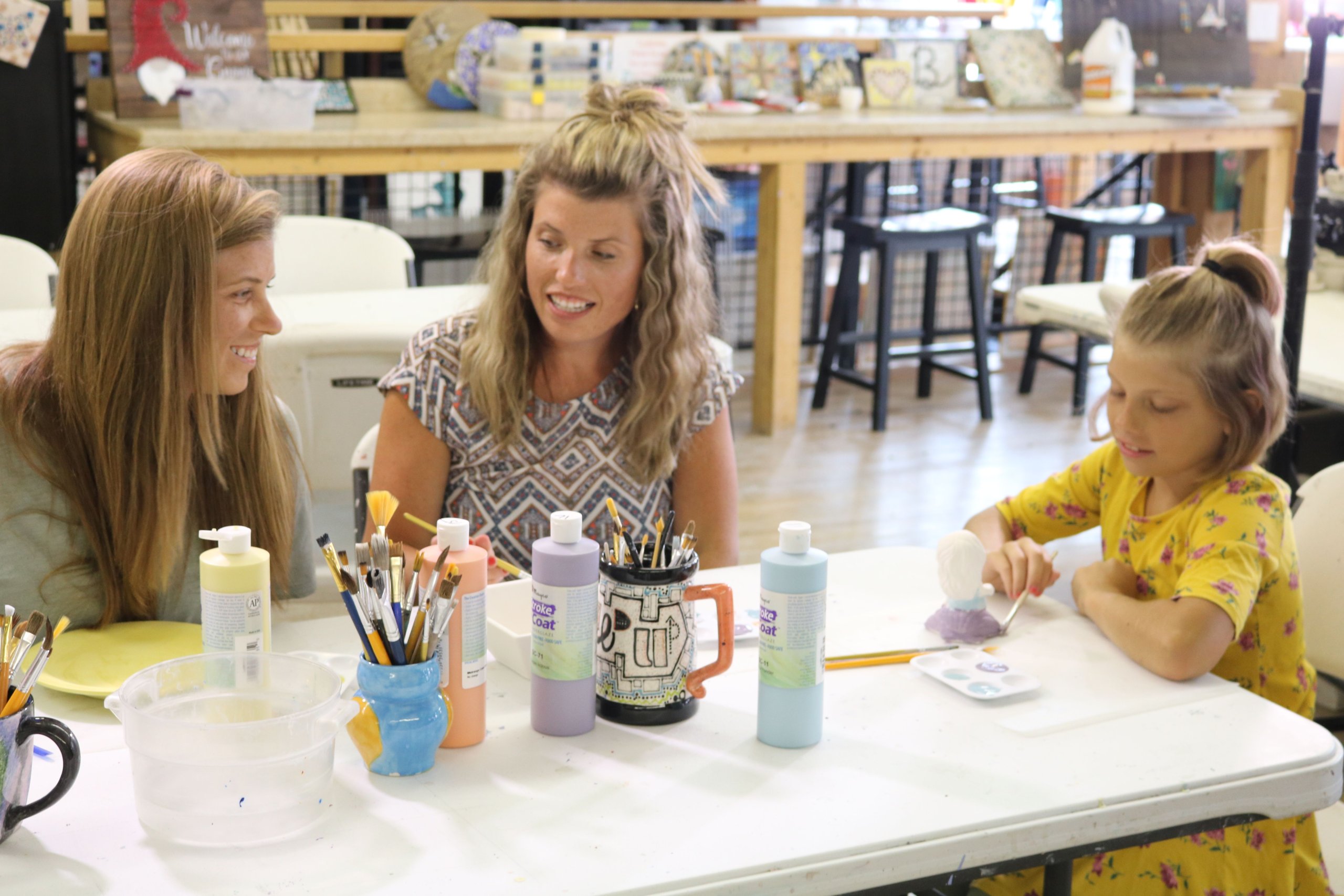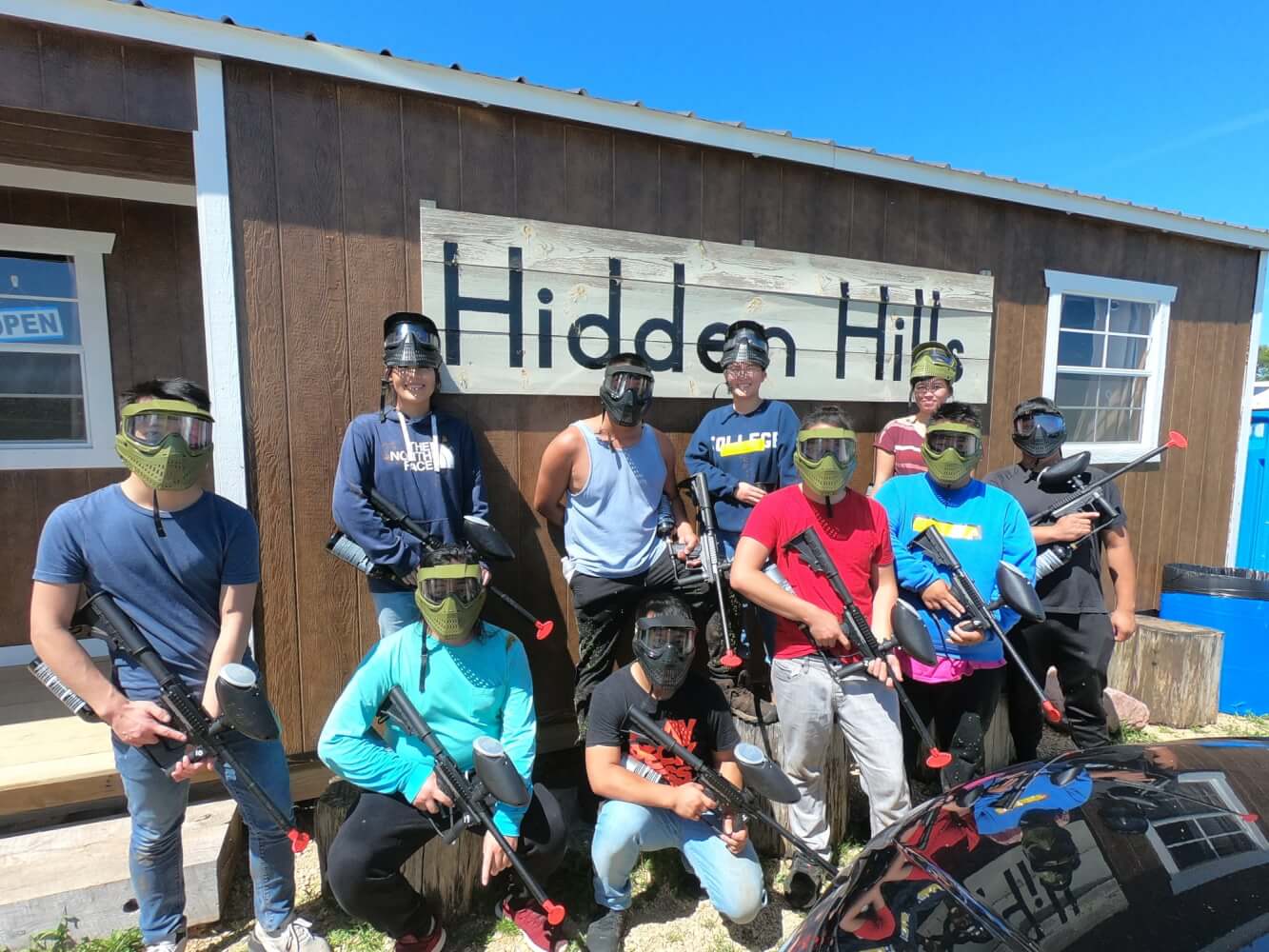 Hidden Hills – Paint Ball
Wildly Artistic…
Hidden Hills paint ball allows visitors to get actively messy. Create teams, gear up, and go head to head to take home the victory! If paint ball isn't your speed – have a paint balloon throwing party instead! Messy and fun for all ages!
---
Green Thumb: a little Dirt Never Hurt Anyone
Second Nature at Reads Creek
A greenhouse, plant nursery, koi pond, gift shop, and landscape design center all in one remarkable destination. Second Nature creates an immersive experience that keeps visitors coming back year after year for their plant needs! Embrace your green thumb and check out everything Second Nature has to offer!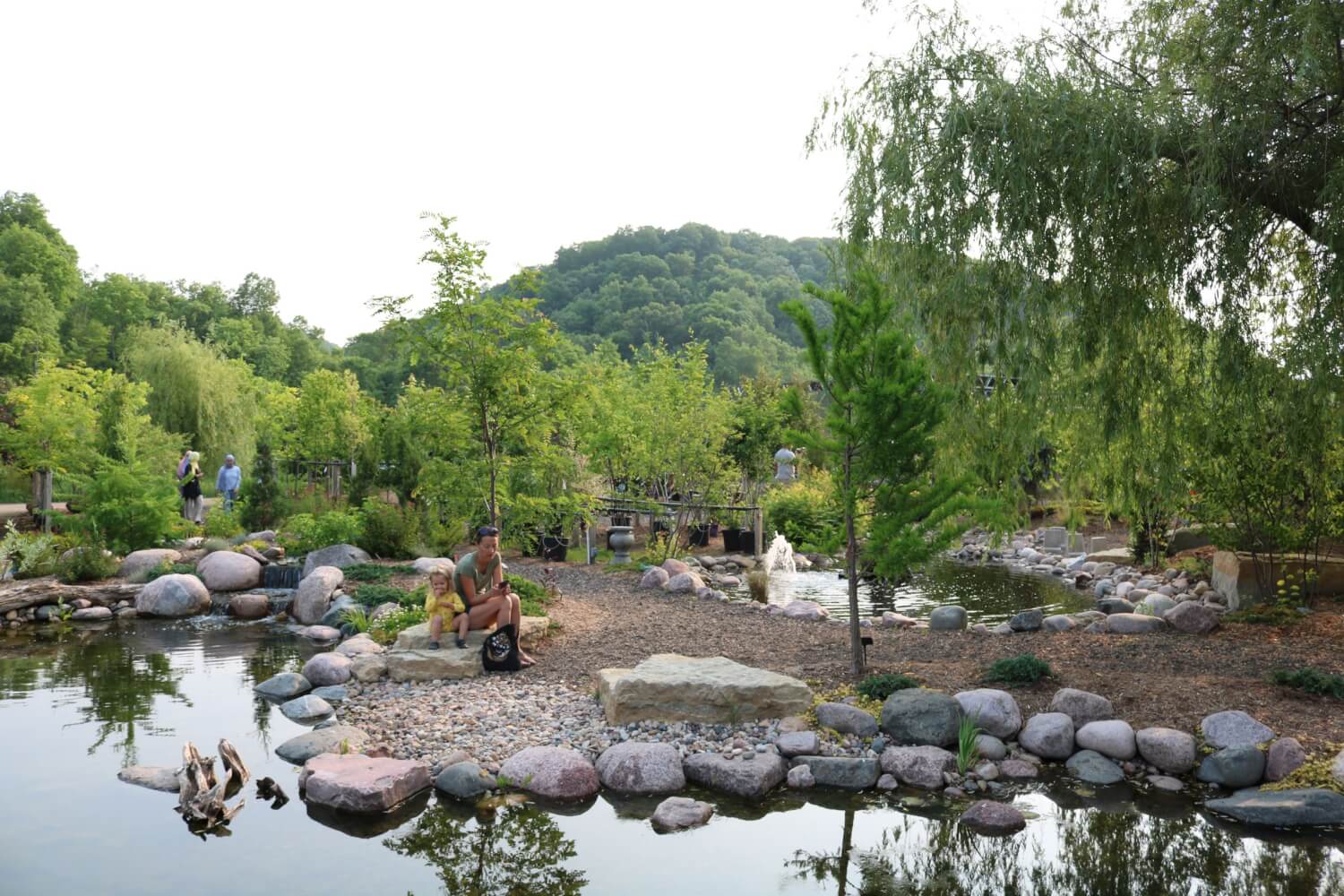 ---
There's More to Explore!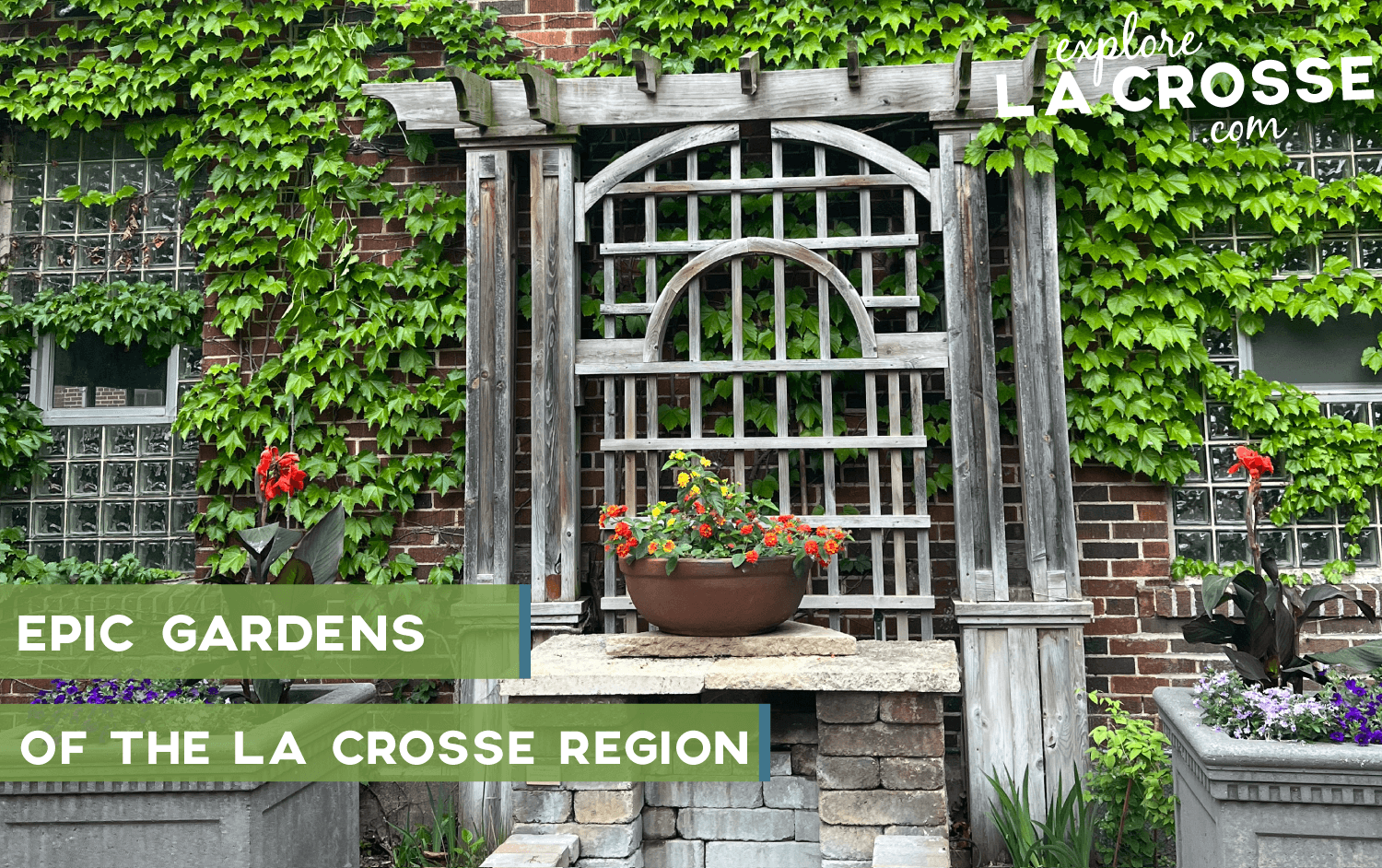 Visit These Epic & Lush Gardens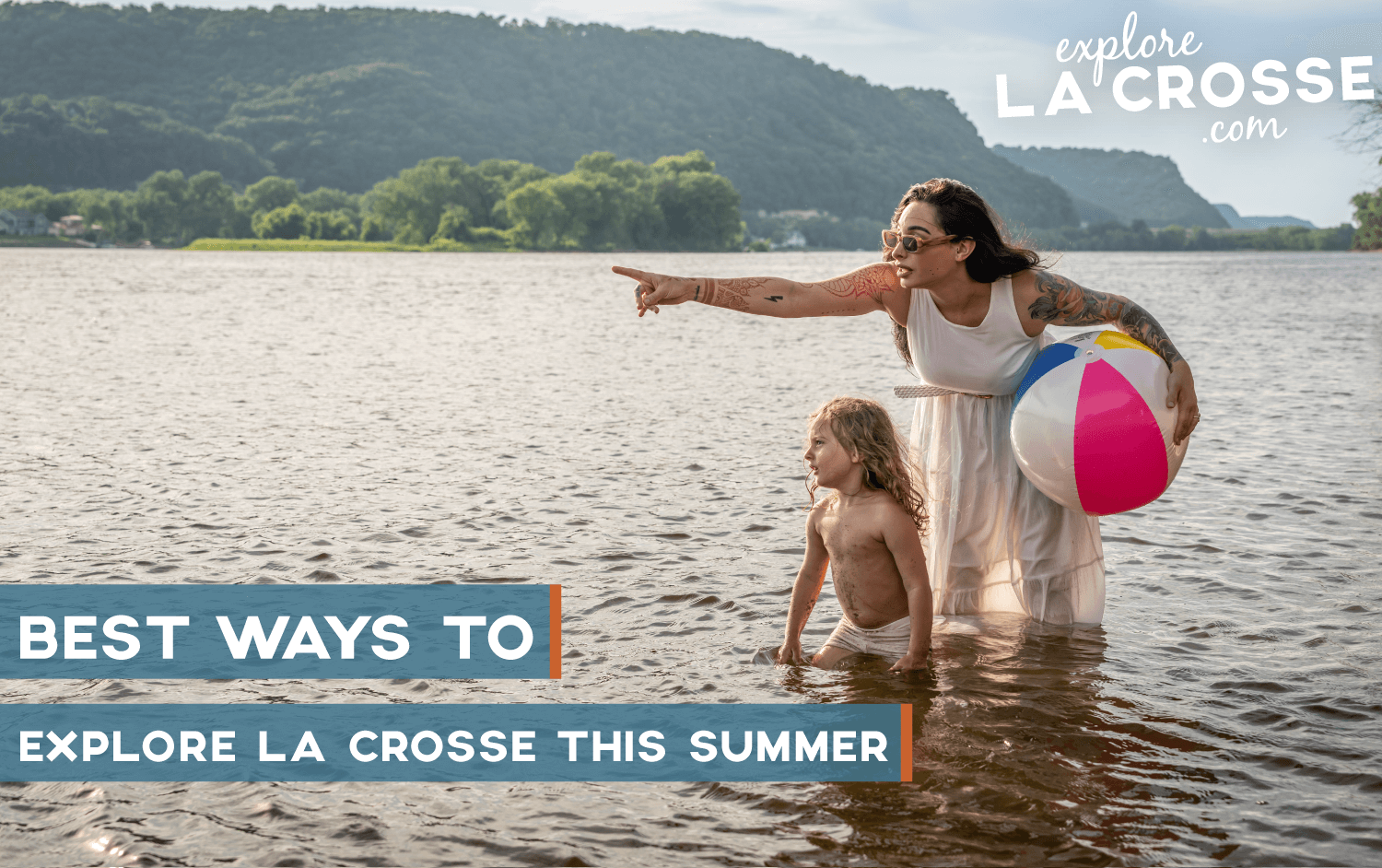 Best Ways to Explore La Crosse This Summer