Stay Safe. Stay Comfortable. Stay Here.
The concept of vacation has changed over the last few months, and Explore La Crosse is here to help you plan for yours. If you're from the La Crosse Region, don't worry… there's no need to pack! You can make summer memories with day trips and local attractions. The Region is jam-packed with epic excursions, socially-responsible recreation, peaceful havens and tasty treats.
Explore locally with our Backyard Bucket List!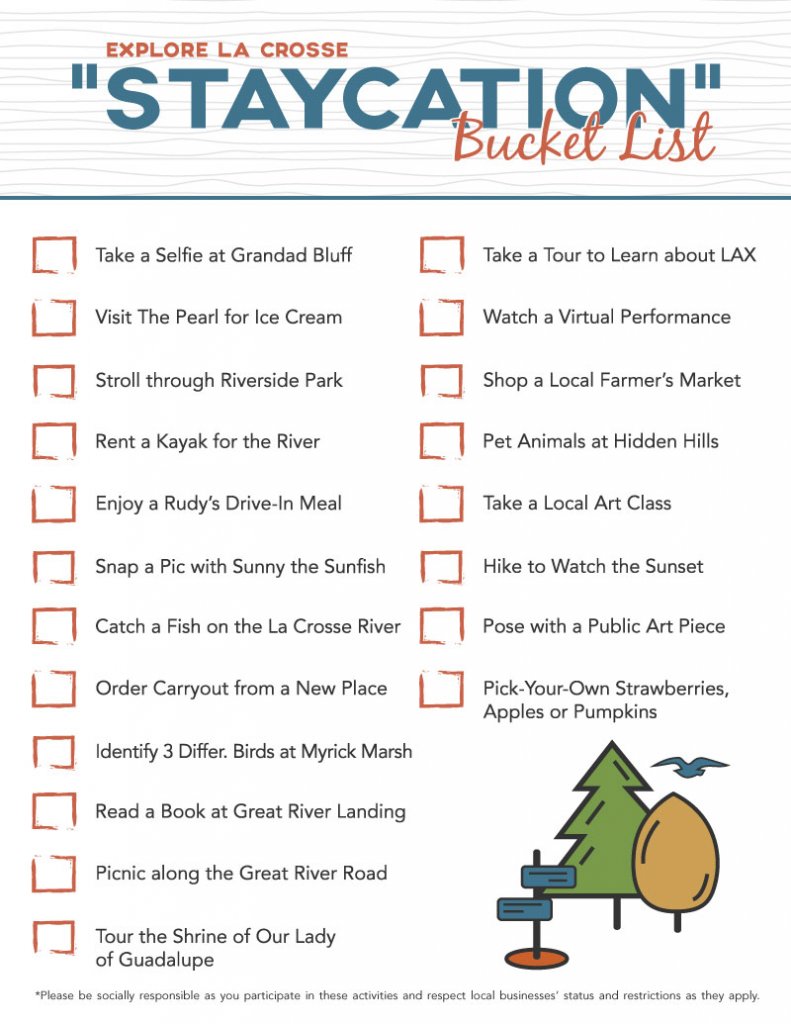 Here's Some Helpful Links:
Public Art | Scenic Spots | Fishing | Hiking | Biking | Restaurants