Holmen | La Crescent | La Crosse | Onalaska | Town of Campbell | West Salem
The La Crosse Region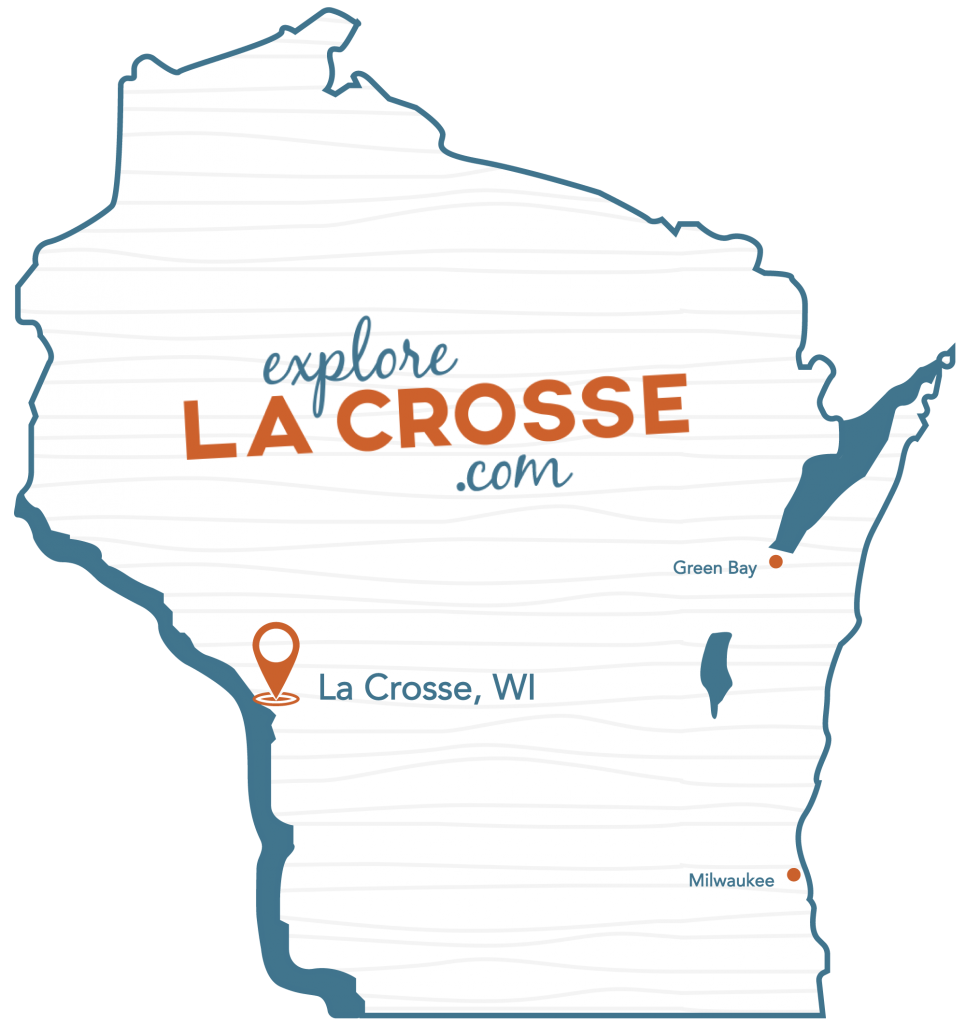 Whether you are looking for a vacation or just a long weekend, the La Crosse Region offers something for everyone. Plan your stay nestled between towering bluffs and along the grand Mississippi River. With indoor and outdoor activities, arts and culture, and a vast variety of places to eat and stay, you're bound to enjoy the area from sunrise to sunset.
Just a Road Trip Away
Centrally located on I-90 between Minneapolis-St. Paul, Dubuque, Des Moines, Madison, Milwaukee, and Chicago, the La Crosse Region is an easily accessible destination that's just a road trip away. Bring your family and friends for a weekend filled with a plethora of activities!
Minneapolis, MN: 2.5 hours
Dubuque, IA: 2.25 hours
Des Moines, IA: 4.5 hours
Madison, WI: 2.25 hours
Milwaukee, WI: 3 hours
Chicago, IL: 4.25 hours
Wisconsin Great River Road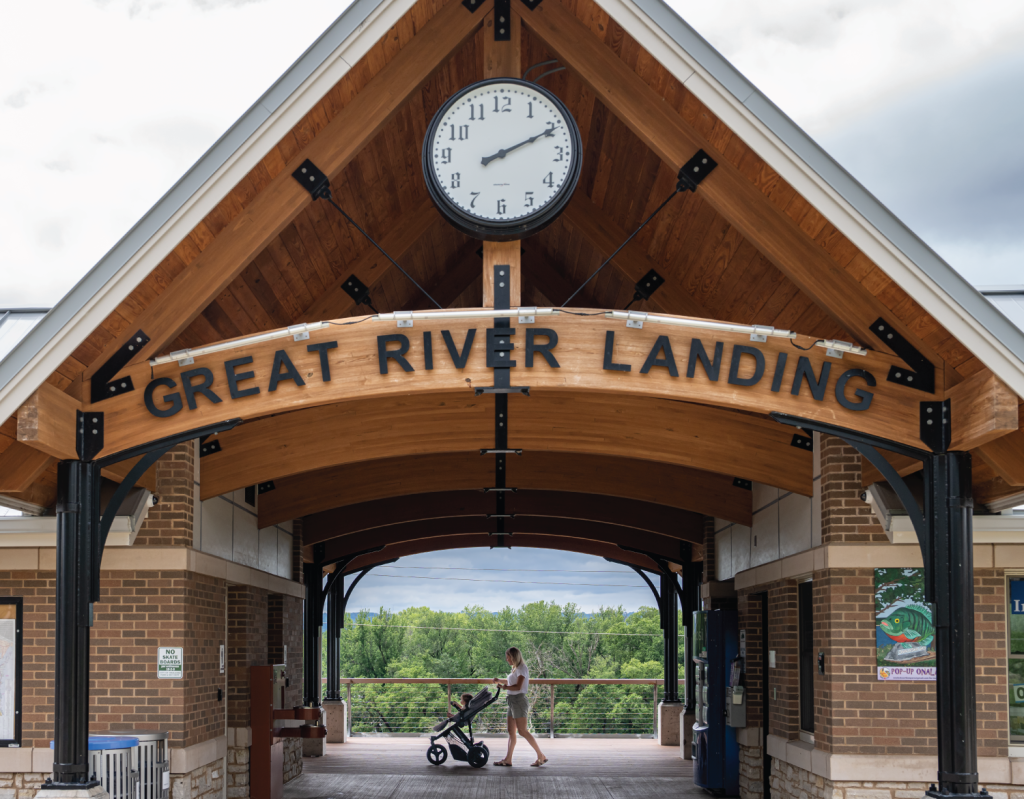 The La Crosse Region also resides along the famous Great River Road National Scenic Byway. Winding 250 miles along the Mississippi River through historic river towns, the Wisconsin Great River Road continues to link resources, people and history annually. Commonly known as the most scenic drive in America, the Great River Road is a must road trip, conveniently leading you to the stunning La Crosse Region.
Our Brief History
The La Crosse Region is proudly found in the renowned Driftless Region; a part of the world with unparalleled views and an ancient, distinct topography.
"Drift" refers to glacial drift: the rock and sediment deposited by a glacier as it moves over an area of land. During the last Ice Age, a small piece of the Upper Mississippi Region was miraculously left untouched by glacial erosion and deposits. The surrounding landscapes that once featured prominent bluffs were leveled to plains and rolling hills, yet no glaciers entered one small pocket; thus, the Driftless Region became the last remnant of the natural, rugged terrain that once spanned today's Upper Midwest.
Straddling the Mississippi River, the Driftless Region of today spans for more than 24,000 miles across Minnesota, Wisconsin, Iowa, and Illinois. La Crosse County is one of the 18 Wisconsin counties within the realm of the Driftless and is filled with trails for hiking, rivers to fish and paddle, challenging cycling routes and much more.
The Mississippi River has influenced many lives: the Dakota, Chippewa and Hopewell cultures, and early French voyagers and European settlers' heritage. The bluffs provide a heavily wooded habitat, leading to the Region's initial logging industry. The La Crosse Region is filled many with historic locations that contribute to the rich culture of today. For a listing of these historic locations, check out our Visitors Guide and or visit the La Crosse County Historical Society, dedicated to the collection, preservation, display, and publication of county heritage.
Explore La Crosse
The La Crosse County Convention and Visitors Bureau (Explore La Crosse), builds awareness of the Upper Mississippi Valley region as a global tourist destination. Increasing revenue and stimulating economic development, enhancing visitor spending and overnight stays, will be realized by promoting leisure travel, conventions, sports, and events while highlighting our Region's natural beauty and showcasing the talents of our residents for all the communities we proudly represent.