THERE SNOW PLACE TO FEST LIKE BETWEEN THE BLUFFS!
Are you excited to take a fun break from the cold temperatures of Old man Winter? Can't wait to mingle and taste-test samples of great winter beers and delicious bites?
Hosted at the La Crosse Center, Frothbite will feature winter beers and bites from over 50 vendors! Sample different beers, seltzers, sausage, cheese curds, cookies, cupcakes, and more!
Here are a few insightful things to know before you indulge in all the great offerings of Frothbite.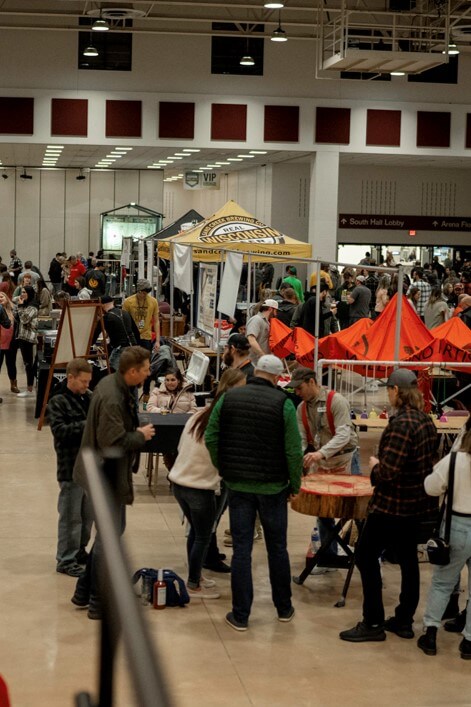 1. Bring Whatcha Need
Like many other events surrounding alcohol, you need a photo ID verifying you are over 21 in order to enter the event. Having your tickets easy to locate is another must when you are coming prepare to Frothbite. Lastly, bringing some spare cash to spend on food, apparel, and games will create an easier time to get around for everyone!
2. Download or Screenshot Your Tickets
With the amount of people coming through the building, WIFI and reception can get a little slow. Even when your tickets are pulled up, it might take a long time to get to the next ticket because of how many people are in the area. By downloading your tickets to your digital wallet or screenshotting them, you know that all of your tickets are ready to get scanned when you are at the front of the line!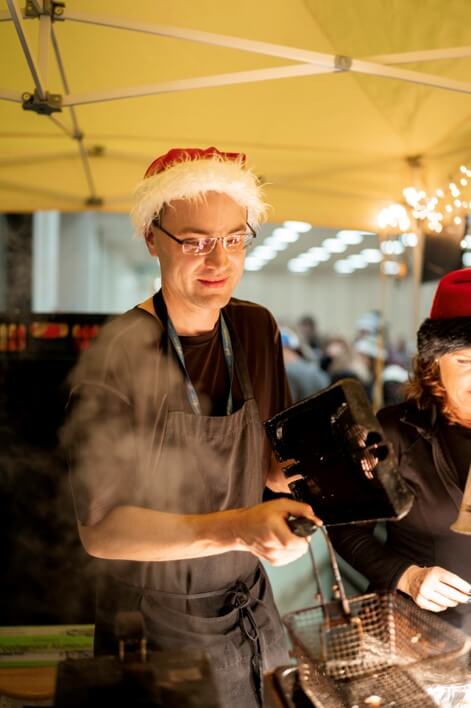 3. Save Some Room
Frothbite will feature some appetizing, gooey, and exquisite bites from over 15 food vendors! While having a good base before drinking is a good idea. leave a little space in your stomach to sample all Frothbite has to offer! From delicious cheese and meats to mouth-watering, scrumptious snacks and sweets, you will want to try everything!
4. Come Ready to Play
Although the main focus of Frothbite is sampling the delicious bites and beers provided, there are a lot of other games and forms of entertainment to enjoy while you drink and eat. We aim to please with La Crosse's own Driftless Axe onsite with axe throwing and Hammer-Schlagen® , along with live music and so much more!
5. The VIP Experience
Looking for a higher end experience with just as much fun? Check out our VIP package with incorporates all the benefits of being in general admission, as well as having several only VIP member benefits. These include special VIP beers in the VIP Lounge, a meal provided, and extra hour with all vendors, meaning first dibs on all samples!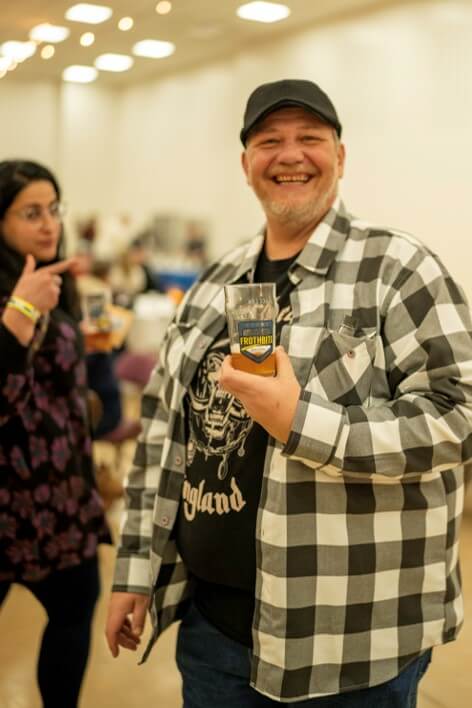 6. Your Vote Matters
Frothbite glasses will include a People's Choice Voting card where you can select your favorite bites vendor and brewery.
Everyone who votes will be entered to win tickets to Frothbite in 2023. What a deal!
Buy Frothbite Tickets NOW
There's Snow Place To Fest Like Between the Bluffs! Get Your Tickets for the 2022 Frothbite Festival!