– Day 1 –
Morning: Start your day by choosing your outdoor adventure trekk!
Wake up early and catch a morning sunrise cycling from Riverside Park across the big blue bridge to Pettibone beach. Didn't bring you bike? You can rent Drift Cycle bikes throughout eight different docking stations including a station in Riverside Park! Depending on the season trade your bike for a kayak at the Pettibone Park paddle rental and explore scenic views from the Mississippi River!
For even more thrills check out some of the other outdoor recreation opportunities below that the La Crosse Region has throughout the seasons!
Hiking
Wander through meandering trails to bluff lookouts, vast marshes and blooming meadows!
Biking
Miles of designated bike lanes are found throughout the region with a specific love for mountain and fat-tire biking.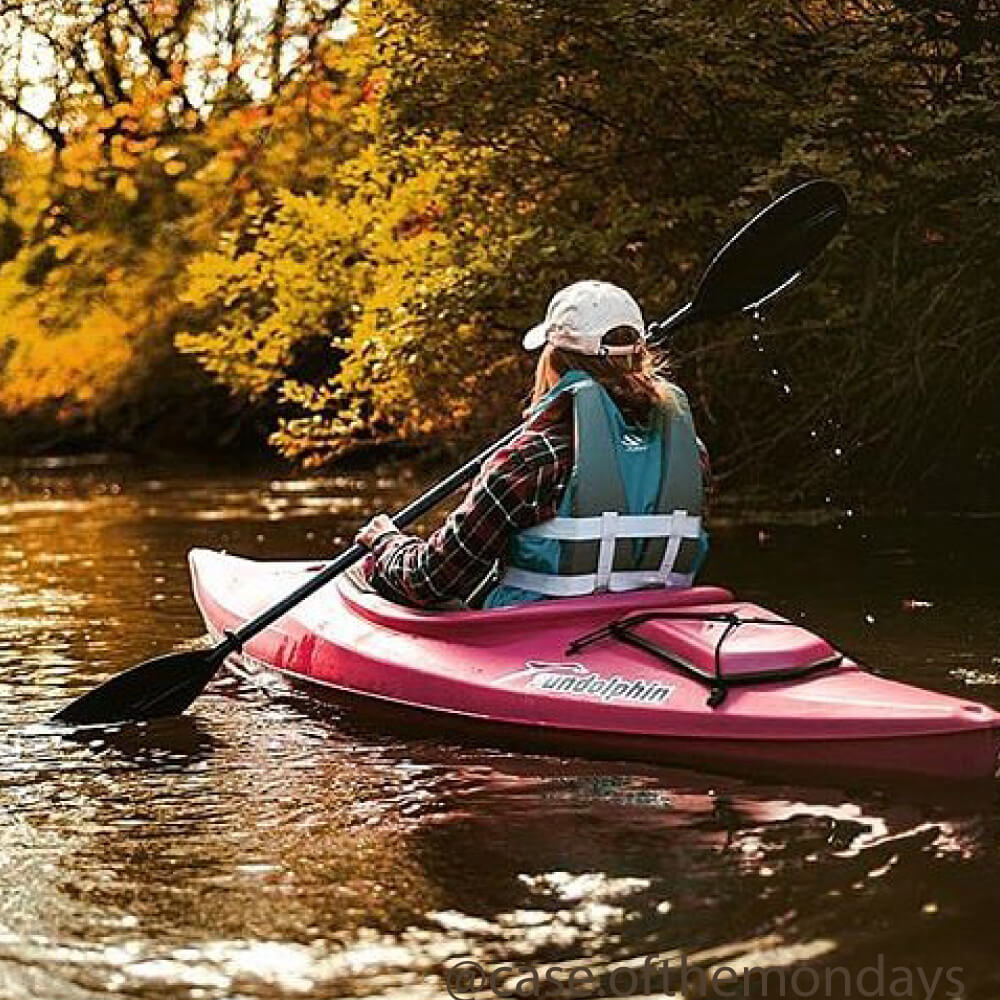 Paddling
Backwaters and wavy riverways are paradises for many travelers as you paddle through relaxing wetland courses.
Winter Rec.
From snowshoeing to ice skating the fresh powdered snow is the perfect playground for getting active!
Afternoon: Fuel up & Dining on the Water
If you're traveling by paddle, row yourself to Pettibone Boat Club for lunch to fuel up from your excticing morning travels or check out more outdoor dining options below.
More Dining with a VIEW!
On a gorgeous sunny afternoon, keep the vitamin D pumping at a variety of outdoor dining options!

During the cooler months choose a heated or enclosed patio like Red Pines, The Waterfront, and Sullivan's Supper Club to take in all the surrounding valley views.
Night: Learn from the experts!
Some of the La Crosse region's best views are seen from the water, the Mississippi River is an angler's paradise EVERY season.
Fishing the Upper Mississippi River is a constant thrill, the main channel sprawls into hundreds of tiny islands, backwater channels, and deep pools. Fish along highly skilled La Crosse Region anglers using McCormick's River Guide Service, Norm's Guide Service, or Galen Bremmer's Guided Fishing Trips to learn all their tricks and tips for getting the best bite among these waters.
Here, you'll be catching picture-perfect memories as the sun sets behind the towering bluffs. For more information about the beaming wildlife in the La Crosse Region, The Upper Mississippi River National Wildlife and Fish Refuge is a great resource for knowledge on all fish, eagles, blue herons, the wetlands, forests, and more!
Where to Stay: The Nomad Camping Aesthetic
8 Can't-Miss Campgrounds
Nature lovers and adrenaline junkies alike will love these unique camping experiences! Gather up your favorite camping partners and road trip to your woodland oasis to uncover the untapped beauty of the La Crosse region. Here, memories are caught fishing on the Mississippi River and shared around the campfire!
– Day 2 –
Morning: Explore Your Stay!
Each La Crosse Region campsite has unique features to explore during your stay. From nature trails and water rentals at Goose Island, volleyball and basketball courts at Fort McCoy, and adults spas at Neshonoc your nomadic campground is the perfect destination to start your day!
Hungry from your adventure? People's Food Co-op is an excellent source for all your camper's favorite foods! Their produce is locally sourced and based on the seasons, so you know it's always fresh. The deli offers international culinary recipes from salmon cakes to Greek feta salad- everyone will be a happy camper in no time!
Afteroon: Catch the Best Views
Head to Grandad Bluff park for an iconic view that all nature lovers must-see. To amp up the stakes, adrenaline junkies can dare to rock climb to sandstone peaks! These 600-ft lookouts oversee Wisconsin, Minnesota, and Iowa and have endless hiking trails that weave through the seas of trees!
Next visit The Shrine of Our Lady of Guadalupe, a breathtaking view for visitors worldwide! The incredible Shrine is nestled into over 100 acres of rolling bluffs in the Mississippi River Valley. The gardens in the warmer months flourish around all their statues and devotional areas. In the fall, the painted trees give a stunning backdrop to the historic site. Admission is free to the public and guided tours are offered to learn more about the destination!
Night: Road-Trip the Great River Road Home
Wisconsin Great River "All American" Road!
Highway 35 Covers 250 miles in the state of Wisconsin and includes ample bird watching, nature lookouts, and charming river towns waiting for you to explore!
Come Back Soon!
More Custom Getaway Itineraries
FOR THE FOOD & DRINK CONNOISSEURS
It's the best part of any trip… THE FOOD! THE DRINKS! Want to know where to go? We've got it covered with our top 5 picks for the La Crosse area!
FOR THE ROMANCE AND LEISURE LOVER
When it's time to get away with loved ones, look no further than the stunning La Crosse region to provide you with quality memories like no other. As you walk along the Mississippi River watching the boats drift into the sunset feel the romance in the air take flight and get ready for an extraordinary trip.