Pssst… Between the Bluffs Beer, Wine & Cheese is Back!
Get Ready for the Return of the Legendary Festival and Enjoy Delicious Craft Beer, Wine, Cheese, and Meats from the La Crosse Region, Wisconsin, and the Midwest!


Join us at the 2023 Between the Bluffs Beer, Wine & Cheese Festival!
As always, the epic festival will feature unique, regional craft beverages and specialty meats and cheeses. Mark your calendar to buy tickets and return to the La Crosse Region with your festive entourage!
Don't worry, with an emphasis on safety measures as well as tasty fun, the event will reunite you with a good time the Wisconsin way!
Volunteer Information
Are you interested in volunteering? Do you want to raise money for an organization of your choice? Similar to previous years, you can earn $10.00/person/hour back to your organization by volunteering at Beer, Wine, and Cheese Fest. You also can partake in the event for FREE before or after your shift, but remember – you cannot be intoxicated while you work, so please sample responsibly!
NOTE: You must be 21+ to volunteer during Beer, Wine, and Cheese Fest. If you are under 21 years old, you can still volunteer for a shift before or after the event occurs. We ask you to please change out of your complimentary volunteer shirt prior to participating in the event.
Click the button below to access the official sign up form and browse available shifts to volunteer at Beer, Wine, and Cheese Fest.
5 Reasons to Crave Local Craft Beverages
Beer Sommelier or Average Joe? Local wineries, distilleries, and breweries all present unique beverages, eccentric ambiances, and distinct characters all their own. If that isn't enough to peak your interest, check out these 5 reasons to crave local craft beverages!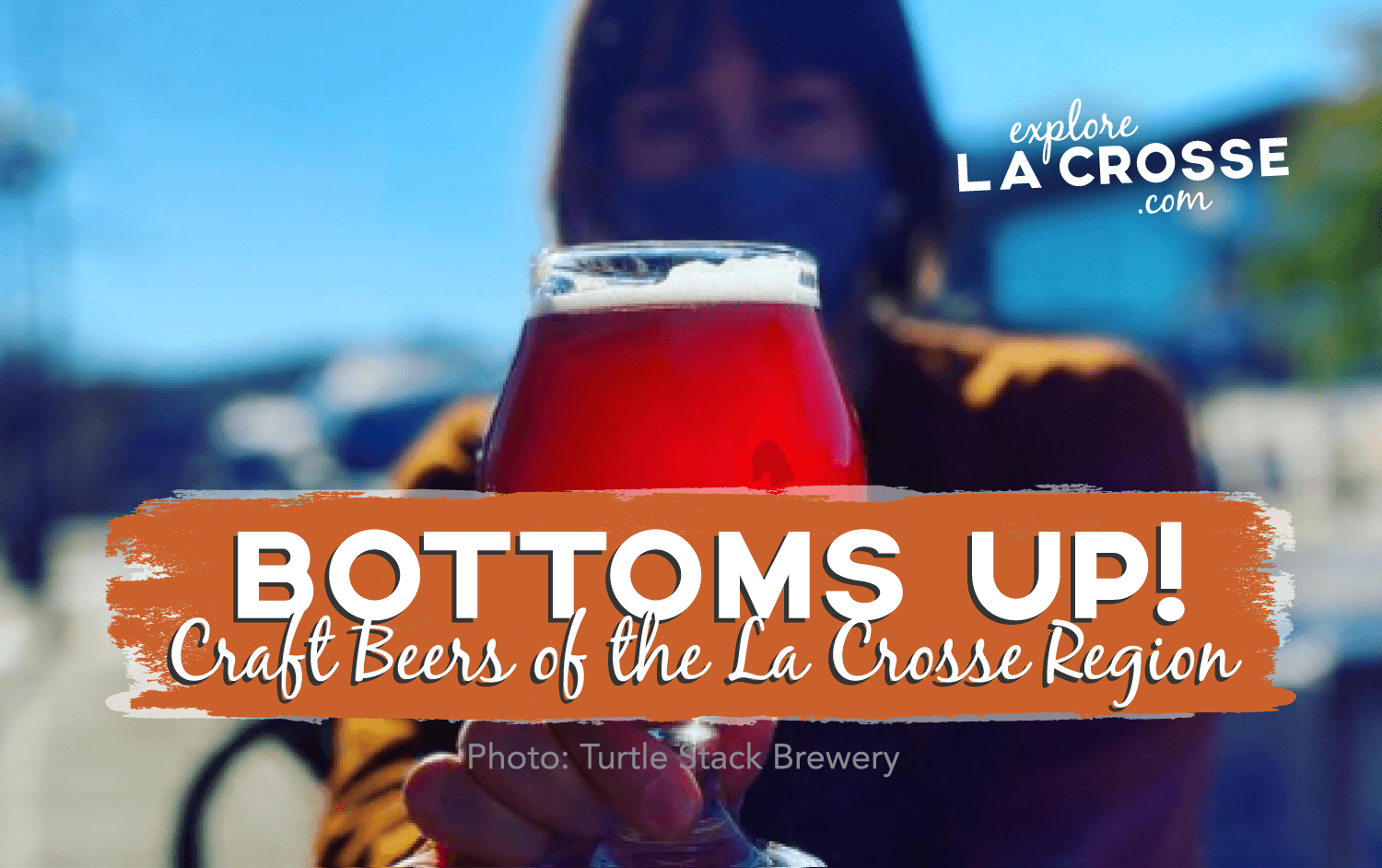 The Craft Beers of the
La Crosse Region
Whether you prefer a refreshing, light beer or crave a hoppier, rich IPA, the La Crosse Region is increasingly becoming famous for the variety of local craft beverage options with unique selections, eccentric ambiances, and fun character.